Sustainable Development and India
Sustainable Development is an important issue in current time. Due to the impending dangers of climate change its importance has been increased significantly.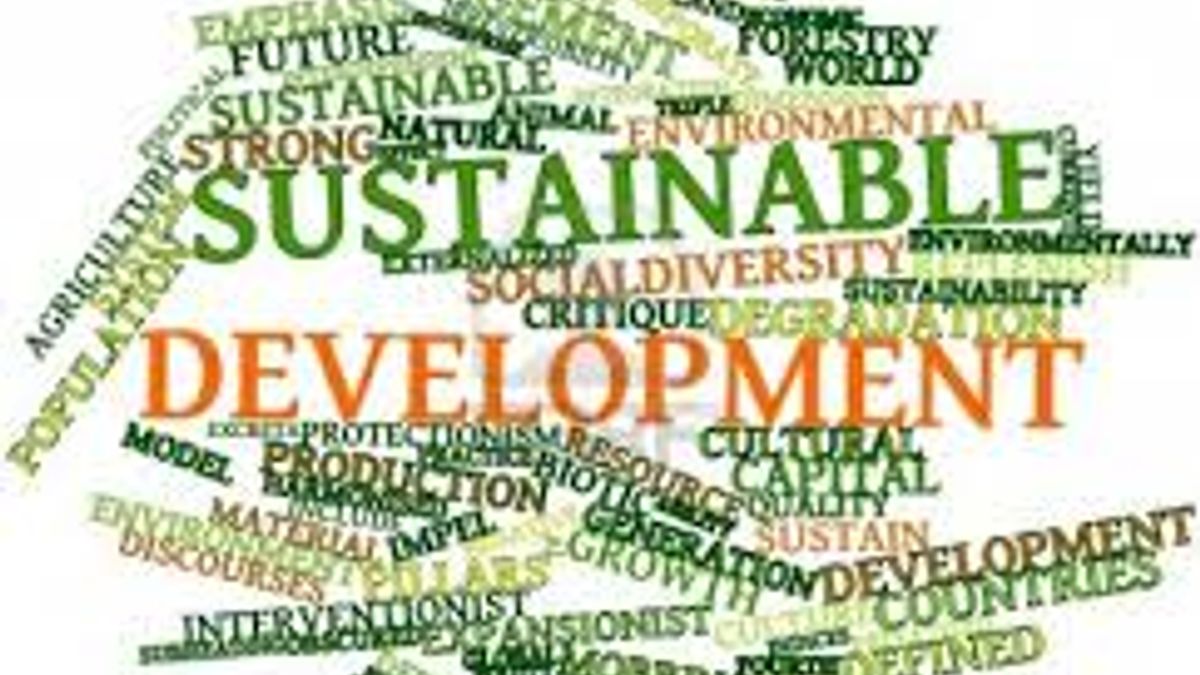 Sustainable Development and India
The world's governments have agreed on an ambitious agenda to transform our world by 2030, adopting the Sustainable Development Goals (SDGs) that aim to ensure no one is left behind, and everyone benefits from development efforts. Agenda 2030 is unprecedented in scope and significance.
The SDGs are multi-dimensional and interconnected, and the scale of the challenge at hand is vast. Realising these 17 goals will require deep commitment, trillions of dollars in investment, and innovative ideas and approaches. It will also require institutions and individuals to bring together the very best they have to offer in order to achieve this shared vision of prosperity for all
What is sustainable development?
The United Nations defines sustainable development as "development that meets the needs of the present without compromising the ability of future generations to meet their own needs". Previous dialogues on sustainability have more or less focused on climate change and environmental issues, but the new paradigm of sustainability, as negotiated over the last three years for this summit includes all efforts towards an inclusive, sustainable and resilient future for people and the planet. There is a significant departure from the previous framework to now include a "harmonising" of three elements: economic growth, social inclusion and environmental protection. "Eradicating poverty in all its forms and dimensions is an indispensable requirement for sustainable development," the UN has said.
Sustainable Development Goals in India
From India's point of view, Sustainable Development Goals need to bring together development and environment into a single set of targets. The fault line, as ever in global conferences, is the inappropriate balance between environment and development…we could also view the SDGs and the post 2015 agenda as an opportunity for revisiting and fine-tuning the MDG framework and sustainably regaining focus on developmental issues."
Need of Sustainable Development in India
This admission is of course an understatement. All available indicators point to the ecological situation being nothing short of disastrous. Natural ecosystems are under stress and decline across most of the country; some 10 per cent of the country's wildlife is threatened with extinction; agricultural biodiversity has declined by over 90 per cent in many regions; well over half the available water bodies are polluted beyond drinking and often beyond even agricultural use; two-thirds of the land is degraded to various levels of sub-optimal productivity; air pollution in several cities is amongst the world's worst; 'modern' wastes including electronic and chemical are bring produced at rates far exceeding our capacity to recycle or manage. A 2008 report by the Global Footprint Network and Confederation of Indian Industries suggests that India has the world's third biggest ecological footprint, that its resource use is already twice of its bio-capacity, and that this bio-capacity itself has declined by half in the last few decades.

Step Taken by Indian Government
1. Ratifying Paris Agreement
The 21st Conference of Parties (COP 21) under the United Nations Framework Convention on Climate Change (UNFCCC) successfully concluded in Paris after intense negotiations by the Parties followed by the adoption of the Paris Agreement on post-2020 actions on climate change. This universal agreement will succeed the Kyoto Protocol. Unlike the Kyoto Protocol, it provides a framework for all countries to take action against climate change. Placing emphasis on concepts like climate justice and sustainable lifestyles, the Paris Agreement for the first time brings together all nations for a common cause under the UNFCCC. One of the main focus of the agreement is to hold the increase in the global average temperature to well below 2°C above pre- industrial level and on driving efforts to limit it even further to 1.5°.
2.The Clean Development Mechanism projects in India
As on 4 January 2016, 1593 out of a total of 7685 projects registered by the CDM executive board are from India, which so far is the second highest in the world with China taking the lead with 3764 projects registered. Indian projects have been issued 191 million CERs, 13.27 per cent of the total number of CERs issued. These projects are in the energy efficiency, fuel switching, industrial processes, municipal solid waste, renewable energy and forestry sectors and are spread across the country. About 90-95 per cent of the CDM projects are being developed by the private sector, facilitating investments of about R583,751 crore (US$ 87.77 billion) in the country, which is more than the total of multilateral grants available for climate change related activities.
3. State Action Plans on Climate Change:
The State Action Plans on Climate Change (SAPCC) aim to create institutional capacities and implement sectoral activities to address climate change. These plans are focused on adaptation with mitigation as co-benefit in sectors such as water, agriculture, tourism, forestry, transport, habitat and energy. So far, 28 states and 5 union territories (UTs) have submitted their SAPCCs to the MoEF&CC. Out of these, the SAPCCs of 32 states and UTs have been endorsed by the National Steering Committee on Climate Change (NSCCC) at the MoEF&CC.
4. Coal Cess and the National Clean Energy Fund
India is one of the few countries around the world to have a carbon tax in the form of a cess on coal. Not only has India imposed such a cess but it has also been progressively increasing it. The coal cess which was fixed at R50.00 per tonne of coal since 22 June 2010 and increased to R100.00 per tonne of coal in Budget 2014-15, was further doubled to R 200.00 per tonne in the 2015-16 Budget. 8.46 The National Clean Energy Fund (NCEF) which is supported by the cess on coal was created for the purposes of financing and promoting clean energy initiatives, funding research in the area of clean energy and for any other related activities. Till date 56 projects have been recommended by the inter ministerial group (IMG) with total viability gap funding (VGF) of R34,784.09 crore spread over several years. For 2015-16, R4700 crore has been allocated in the Budget for NCEF projects. VGF is also being provided for Namami gange.

5. National Adaptation Fund for Climate Change
A National Adaptation Fund for Climate Change (NAFCC) has been established with a budget provision of I350 crore for the year 2015-2016 and 2016-2017. It is meant to assist in meeting the cost of national- and state-level adaptation measures in areas that are particularly vulnerable to the adverse effects of climate change. The overall aim of the fund is to support concrete adaptation activities that reduce the adverse effects of climate change facing communities, sectors and states but are not covered under the ongoing schemes of state and central governments. The adaptation projects contribute towards reducing the risk of vulnerability at community and sector level. Till date, the NSCCC has approved six detailed project reports (DPR), amounting to a total cost of I117.98 crore, submitted by Punjab, Odisha, Himachal Pradesh, Manipur, Tamil Nadu and Kerala.
Conclusion
Shepherding the achievements of the SDGs is an enormous task that requires the involvement of every sector and each level of society. The experiences of the pilot countries illustrate the opportunities the platform can create for India to build meaningful and lasting state-philanthropy partnerships to achieve the prime minister's vision of "sabka saath, sabka vikas (collective effort, inclusive growth).
Take Weekly Tests on app for exam prep and compete with others. Download Current Affairs and GK app
एग्जाम की तैयारी के लिए ऐप पर वीकली टेस्ट लें और दूसरों के साथ प्रतिस्पर्धा करें। डाउनलोड करें करेंट अफेयर्स ऐप
Android
IOS