Tamil Nadu bans sale of e-cigarettes with immediate effect
The order says, "Although advertisements of electronic cigarettes claim they do not cause any harm, tobacco is the only legally available consumer product which kills people when it is used entirely as intended."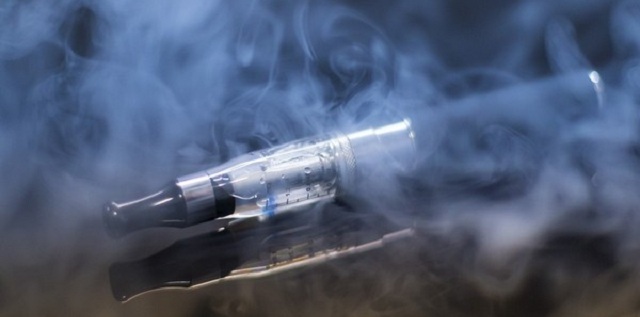 Tamil Nadu bans sale of e-cigarettes with immediate effect
The Health and Family Welfare Department of Tamil Nadu on September 12, 2018 released a government order dated September 3, 2018, banning manufacture, sale, distribution, trade, marketing, import and possession of the Electronic Nicotine Delivery Systems (ENDS), known as e- cigarettes, with immediate effect.

The order was undersigned by State Health Secretary J Radhakrishnan.

What does the order say?

• The order says, "Although advertisements of electronic cigarettes claim they do not cause any harm, tobacco is the only legally available consumer product which kills people when it is used entirely as intended."

• E-cigarettes contain harmful chemicals that can cause lung diseases and serious complication to pregnant women.

• The use of e-cigarettes causes adverse health effects due to second-hand exposure to metals like nickel and chromium.

• E-cigarettes are also dangerous to children and non-smokers. The product is also seen as a threat as it may tempt youngsters into smoking.

• It also says that it is a myth that e-cigarettes are less harmful than beedis and cigarettes.

• The Director of Public Health and Preventive Medicine has been instructed to strictly implement the order.
Note
The ban comes as a follow up of an announcement made by state health minister C Vijay Baskar in the state assembly on June 14, 2018. The minister stated that the Tamil Nadu government has already banned chewable tobacco products and will soon be banning the electronic cigarette in the state.
The Directorate of Public Health proposed the ban to minimise ENDS users and protect non users. The decision was taken after several rounds of debate. The manufacturers of the products made their representation to the government.
Reaction of smokers trying to quit smoking

Some smokers, who have been trying to use e-cigarettes as a bridge to quit, feared they may be pushed back to smoking. The Director of the Association of Vaper India, Samrat Chowdhery said that people who try to quit smoking through lower-risk alternatives like e-cigarettes will be left with no option.
Electronic Nicotine Delivery Systems (ENDS) or E-cigarettes
E-cigarettes are handy electronic devices that emit doses of flavored liquid, which the user inhales.
The fluid in the e-cigarette, called e-liquid, is usually made of nicotine, propylene glycol, glycerine, and flavorings.
The hardware of ENDS is mostly imported while the essence of nicotine is produced in India and sold by various companies in states like Gujarat.
ITC is one of the major players in e-cigarettes under the brand EON, while global majors including Philip Morris, Reynolds and Japan Tobacco are also present in the market.
Non-smokers who use e-cigarettes risk addiction to nicotine.
According to the World Health Organisation (WHO), e-cigarettes are harmful to children and there have been allegations that the use of e-cigarettes is increasing among the children below 18 years old.
Video: Check out the latest current affairs of this week