Thawarchand Gehlot replaces Arun Jaitley as Leader of Rajya Sabha
Thawarchand Gehlot will replace former Finance Minister Arun Jaitley as the leader of the Rajya Sabha.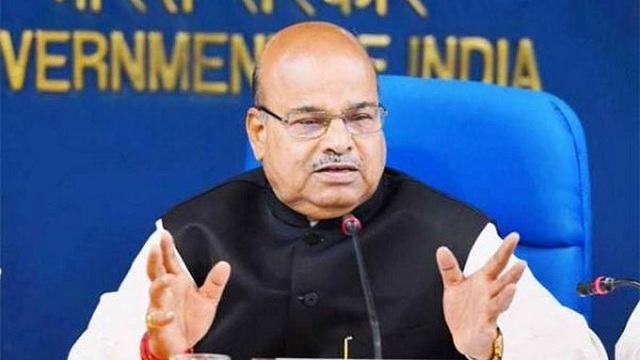 Thawarchand Gehlot appointed as new Leader of Rajya Sabha
Thawarchand Gehlot, the Union Minister of Social Justice and Empowerment, has been appointed as the new leader of Rajya Sabha. The position was previously occupied by senior BJP leader Arun Jaitley under the first Narendra Modi-led government. However, Jaitley opted out of being a part of Modi Government's second term citing health reasons.
The Union Minister has been elected to the Rajya Sabha from the state of Madhya Pradesh. An experienced parliamentarian, Gehlot represents the Dalit community in the Bharatiya Janata Party. The ruling party has the responsibility of appointing the Leader of the Rajya Sabha.
About Thawarchand Gehlot

• The 71-year-old leader is a four-term Lok Sabha MP and represents Madhya Pradesh in the Rajya Sabha. Being one of the senior-most leaders in the BJP, Gehlot was chosen to represent the party in the Upper House of the Parliament, Rajya Sabha. He became a member of Rajya Sabha in 2012 and was re-elected to the House in 2018. His current Rajya Sabha term will end in 2024.

• Thawarchand Gehlot was appointed as the Minister of Social Justice & Empowerment under the Narendra Modi 2.0 cabinet. He has held the portfolio since 2014. During his first term as Social Justice Minister, Gehlot introduced several schemes for the welfare of the deprived sections of the society as well as for the physically-challenged people.

• Overall, Gehlot has almost four decades of political and legislative experience. He has served as the member of the Madhya Pradesh state assembly several times and also as the member of Lok Sabha.
• Earlier, between 1996 and 2009, Gehlot had represented the Shajapur Lok Sabha seat in Madhya Pradesh. However, the seat ceased to exist following delimitation and a new constituency called Dewas came into being in 2008. In the following year, Gehlot lost the 2009 Lok Sabha elections to Congress leader Sajjan Singh Verma, who is currently a minister in the Kamal Nath-led Madhya Pradesh government.

• Gehlot has also earlier served as the central observer for the BJP in Gujarat. He was also the general secretary in-charge of the BJP in the national capital as well as Karnataka and also headed the party's Scheduled Caste cell.
Who is nominated as the leader of the house in Rajya Sabha?
The leader of Rajya Sabha is either a cabinet minister or another nominated minister. His seat is placed in the front row, right next to the Rajya Sabha Chairperson. The Vice President of India, currently, Venkaiah Naidu, is the ex-officio Chairman of the Rajya Sabha.
The first-ever leader of Rajya Sabha was N. Gopalaswami Ayyangar.