Top 5 Current Affairs: 11 May 2018
Only two Indians feature in the World's Most Powerful People list that was recently released by Forbes. Chinese President Xi Jinping tops the list for the first time, replacing Russian President Vladimir Putin, who slipped to 2nd place after being named as the most powerful person in the world for four consecutive years.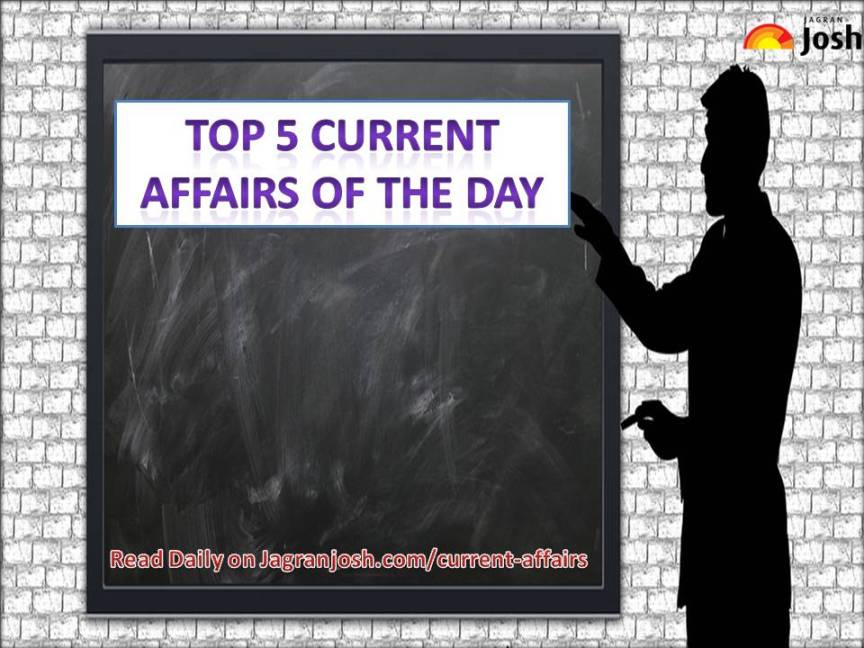 Top 5 Current Affairs: 11 May 2018
Forbes World's Most Powerful People list 2018: PM Modi ranked 9th, Xi Jinping tops
Prime Minister Narendra Modi was ranked among the 10 most powerful people in the world in the 2018 World's Most Powerful People list that is topped by Chinese President Xi Jinping.

As per the World's Most Powerful People list, that was released on May 8, 2018, Reliance Industries (RIL) Chairman Mukesh Ambani is the only Indian businessman to feature in the list of 75 most powerful people.

The Ambani-led Reliance Industries Limited gained momentum in India with the launch of 4G phone service Jio in 2016, while, PM Modi emerged as a key figure on international front to tackle climate change.
Mahathir Mohamad sworn in as Malaysia's seventh Prime Minister

Mahathir Mohamad was on May 10, 2018 sworn in as the seventh Prime Minister of Malaysia, making a stunning comeback to politics 15 years after his retirement.

Mohamad claimed election victory in the country's General Elections 2018, becoming the world's oldest Prime Minister at the age of 92. Mahathir's coalition, Pakatan Harapan, won 121 out of 222 seats.
Mahathir's coalition defeated the governing Barisan Nasional (BN) coalition led by Prime Minister Najib Razak, which has been in power for more than 60 years. BN coalition managed to win only 79 seats.
National Technology Day 2018 observed
The National Technology Day was observed across India on May 11, 2018 to commemorate the anniversary of Pokhran nuclear tests of 1998. The day also marks India's scientific prowess and technological advancements.
On May 11, 1998, India successfully test-fired nuclear missile Shakti-I at the Pokhran Test Range of Indian Army in Rajasthan in an operation administered by late president and aerospace engineer Dr. APJ Abdul Kalam. Overall, five nuclear tests were conducted with the detonation of two fission bombs and one fusion bomb on May 11 and two additional fission bombs on May 13.
7.6 million babies are not breastfed each year: UNICEF

The United Nations International Children's Emergency Fund (UNICEF) on May 10, 2018 released a report titled 'Breastfeeding: A Mother's Gift, for Every Child', claiming that over 7.6 million babies are not breastfed each year.

Despite the fact that breastmilk saves lives, protects babies and mothers against deadly diseases and leads to better intellectual and educational outcomes, 21 percent of babies are never breastfed in high-income countries and in low-and-middle-income countries, the rate is 4 percent.
Flipkart co-founder Sachin Bansal quits after Walmart deal

Flipkart co-founder Sachin Bansal announced his exit from the company on May 9, 2018, hours after the news of American retailer Walmart acquiring Flipkart broke in the nation.

Bansal stated in a post on social media that it was time for him to hand over the baton and move on. Bansal's decision comes after Walmart's condition that it could accommodate only one of the Flipkart founders in the board.
Binny Bansal, on the other hand, will retain his 5.5 per cent stake in the company and remain Flipkart Group CEO. Kalyan Krishnamurthy will also continue as CEO of Flipkart.com.