Union Budget 2019-20 & Economic Survey 2019: Detailed Analysis & Highlights
Union Budget 2019 list of articles: Here are the detailed highlights of Union Budget 2019-20 that are important for the aspirants aiming to crack the competitive exams like UPSC IAS, SSC, Bank exams and others.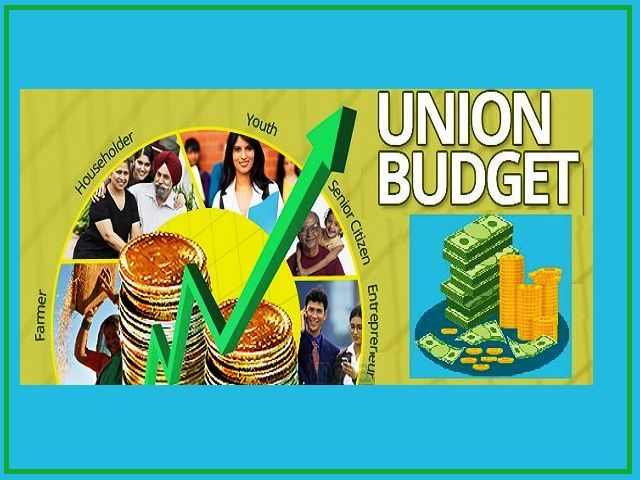 Union Budget 2019-20 & Economic Survey 2019
Union Budget 2019-20 has finally been presented, washing away all the uncertainties and assumptions. This first maiden budget of Finance Minister Nirmala Sitharaman comes out to be an ambitious one, aiming to fulfill the dreams of Modi 2.0 Government to take India's economy to USD 5 billion by 2024. The budget 2019 offers incentives for startups and MSMEs, re-initiates disinvestment of Air India, strengthens NBFCs, eases the tax compliance norms, prioritises empowerment of rural India and women and focuses on infrastructural development including roads, railways, waterways and airways.
This page of jagranjosh.com provides everything about the Union Budget 2019-20 at one place, all articles are listed here for the ease of readers and competitive exam aspirants. Get all the information related to Budget 2019-20, and Economic Survey 2018-19 here.
Income Tax Budget 2019: Know what Budget holds for taxpayers!
Union Budget 2019: New schemes announced by Finance Minister
Union Budget 2019 Highlights: PAN card and Aadhaar card made interchangeable
Union Budget 2019: What is costlier, what is cheaper
Union Budget 2019 Highlights, Nirmala Sitharaman: Matsya Sampada, Karamyogi maandhan yojana proposed
Union Budget 2019: Aadhaar Card to NRIs holding Indian Passport
Budget 2019: How Modi Government changed Income Tax slabs since 2014?
When and Where to watch Union Budget 2019 Live: Rs 20 coin to be introduced shortly
Economic Survey 2018-19
The Economic Survey 2019, prepared by CEA Krishnamurthy Subramanian, was tabled in Parliament on July 4. It outlines the blueprint to achieve PM Narendra Modi's vision of USD 5 trillion Economy. Have a look at the important details and highlights of Economic Survey 2019.
Economic Survey 2019 Analysis: 7% GDP growth, $5 Trillion economy, BADLAV, Sundar Bharat & More
Economic Survey 2019 LIVE Updates: Theme is 'shifting gears with investment as key driver', CEA K Subramanian
Economic Survey 2019: Free Download PDF from this direct link
Test Yourself on Union Budget 2019
Now that You have read all the above articles, it is time to test your knowledge. Click on the following link to test your grasp of the Budget 2019.
Union Budget 2019 Quiz: Important Questions Based on Budget 2019-20