Union Budget 2019: Aadhaar Card to NRIs holding Indian Passport
Nirmala Sitharaman announced that NRIs holding Indian Passport will get Aadhaar card before waiting for 180 days.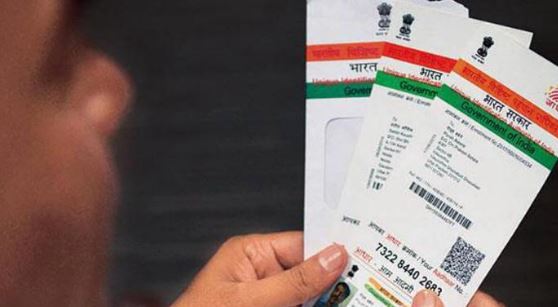 Aadhar Card
Finance Minister Nirmala Sitharaman proposed to issue Aadhaar card to those NRIs who are holding Indian passports after they arrive in India. Before this, it was taking more than 180 days to get Aadhaar card to NRIs. She has also announced to merge the NRI investment route with FPI investment route.
Recent announcement by Finance Minister will facilitate NRIs in getting KYC done quickly and use the card for expediting financial transactions within the country. Issue of quick Aadhaar to NRIs may allow them to use the card number for filing ITRs also.
Key Points to Know
• As per the current Aadhaar laws, every resident shall be entitled to obtain an aadhaar number by submitting his demographic information and biometric information by undergoing the process of enrolment.
• The Act defines that residency as, "An individual who has resided in India for a period or periods amounting in all to 182 days or more in the 12 months immediately preceding the date of application for enrolment."
• Experts believe that, if you are applying for Aadhaar today, you have to go back one year from the date of application and assess if you have spent more than 182 days in India.
• This means that it does not matter whether you are an NRI or foreign national, if you have stayed in India for more than 182 days, you will be eligible to apply for Aadhaar.