US restores financial aid to UN refugee agency for Palestinian refugees
The United Nations applauds the restoration of UNRWA funding, expects other countries will rejoin as donors.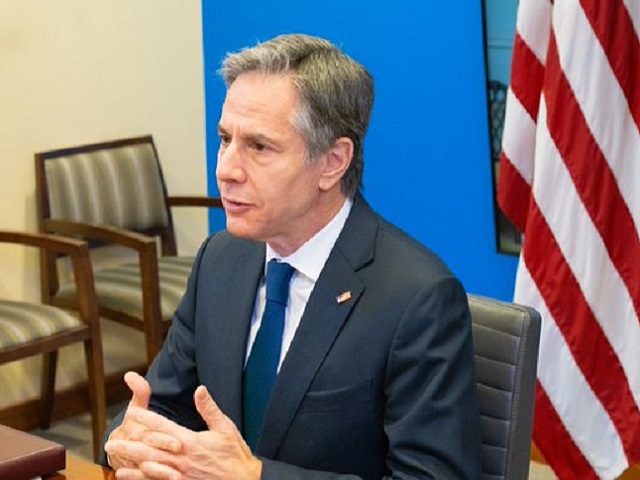 US Secretary of State Antony Blinken
The Secretary of State Antony Blinken informed on on April 7, 2021 that the US has restored financial assistance to the Palestinian people with a USD 235 million package. The package comprises funding assistance for the UN refugee agency and peacebuilding programs as well as for development in the West Bank and Gaza.
In a statement by the US Department of State, Blinken said, "The US is pleased to announce that, working with Congress, we plan to restart US economic, development, and humanitarian assistance for the Palestinian people."
He also explained the breakdown of the USD 235 million financial aid of which USD 150 million has earmarked for humanitarian assistance for the UN Relief and Works Agency (UNRWA), USD 10 million has been set aside for peacebuilding programs through the US Agency for International Development (USAID), and USD 75 million for economic and development assistance in the West Bank and Gaza.
We are pleased to announce the resumption of U.S.  assistance to the Palestinian people. It will provide important humanitarian relief and promote regional prosperity and stability, while advancing American values and interests. https://t.co/nQSWvRKxA3

— Secretary Antony Blinken (@SecBlinken) April 7, 2021
The United Nations applauded the move by the US to restore UNRWA funding. The UN expects this will inspire more countries to rejoin as donors.
About USAID
• USAID is United States Agency for International Development.
• It was founded by John F. Kennedy on November 03, 1961.
• It is an independent agency that works for international development and towards humanitarian causes to better lives, help people, reduce poverty, and strengthen democratic governance.
• With headquarters based in Washington D.C., United States, USAID works across 100 countries to support global stability, catalyze innovation and partnership, promote global health, provide humanitarian assistance, and empower girls and women.
About UNRWA
• UNRWA is United Nations Relief and Works Agency for Palestine refugees in the near east.
• The agency was set up by the United Nations General Assembly Resolution 302 (IV) on November 19, 1948. The agency began its operations on May 01, 1950.
• The agency provides protection and assistance for around 5.6 million registered Palestine refugees.
• The agency renders services related to camp infrastructure, relief and social services, education, healthcare, financial and emergency assistance, even during armed conflicts.
• UNRWA is funded by contributions from the UN Member States.