What is 'Blue Flag' certification? Govt eases CRZ rules
Blue Flag certification asks to create some fundamental infrastructures at beaches. GOI has notified 13 such beaches in India.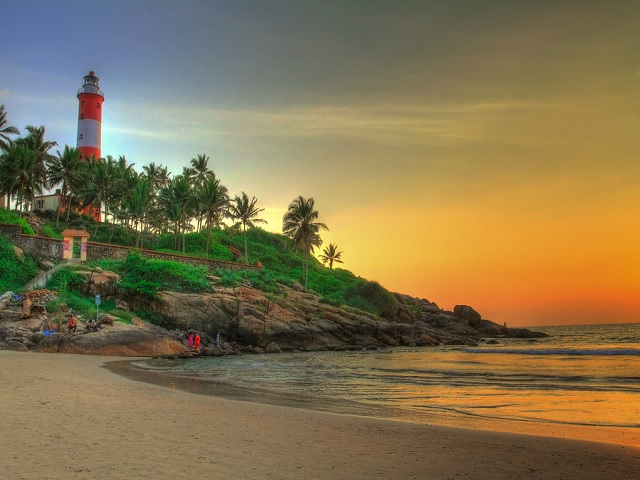 Image: flicker
The Ministry of Environment and Forest (MoEF) has announced to relax the Coastal Regulation Zone (CRZ) rules to get Blue Flag certification. These rules restrict the construction work around sea beaches.
MoEF selected 13 beaches of India for the Blue Flag certification in 2019. The CRZ rules of India do not allow any infrastructure on sea beaches and islands. Blue Flag certification asks to create some fundamental infrastructures at beaches like solar water plants, portable toilets, CCTV, etc.
Key Highlights
• The central government has issued a notice that some construction activities and facilities will be allowed for Blue Flag certification.
• However, the government has made it clear that these construction activities should have a distance of 10 meters from the High Tide Line.
• Earlier, in 2019, the government selected 13 Indian beaches for Blue Tag certification.
What is Blue Flag Certification?
• 'Blue Flag' is an international certification of environmental properties and cleanliness on beaches.
• A 'Blue Flag' beach provides hygienic and clean bathing water, basic infrastructure to tourists and sustainable development in the area.
• Foundation for Environmental Education (FEE) runs the Blue Flag program across the world.
• This concept was started in France in 1985 while Europe adopted the 'Blue Flag' program in 1987. However, South Africa was the first outside European country that joined the program in 2001.
• Spain has the largest number of 566 Blue Flag beaches while Greece and France have 515 and 395 such blue flag beaches respectively.
• Chandrabhaga beach located on the Konark coast of Odisha is the first beach in the country to receive 'Blue Flag Certification'.
Also Read | Government approves over Rs 5000 crore fund for North East natural gas grid project
Blue Flag beaches in India
The government of India has selected 13 beaches for Blue Flag certification. However, one of them, Chandrabhaga beach, has already received the Blue Flag tag. Other 12 notified beaches are:
i. Shivrajpur (Dwarka) - Gujarat
ii. Ghoghla-Diu
iii. Bhogave Beach (Sindhudurg) -Maharashtra
iv. Miramar (Panjim), Goa
v. Padubidri beach, Udupi-Karnataka
vi. Kapad, Kozhikode-Kerala
vii. Emerald, Karaikal-Puducherry
viii. Mahabalipuram, Tamil Nadu
ix. Rushikonda-Visakhapatnam
x. Tezpur, East Midnapore -West Bengal
xi. Radhanagar, Havelock-Andaman-Nicobar
xii. Bangaram Beach-Lakshadweep
What is Coastal Regulation Zone?
It describes an area of coastal areas of rivers, seas, backwaters, and bays declared as Coastal Regulation Zone (CRZ) under coastal zone regulation notification in 1991. It has been further classified into four different zones - ecologically sensitive areas, urban areas, rural areas, low tide line area.
Also Read | New Wetland Conservation Rules notified by Centre Government
Also Read | PM-KISAN: PM Narendra Modi releases 3rd installment worth Rs 12,000 crore for 6 crore beneficiaries