Human Rights Day 2020: Current Theme, History, Significance and Key Facts
Human Rights Day 2020: It is observed on 10 December every year to educate people about their rights regardless of race, colour, religion, sex, language. birth, status, etc. Let us read more about Human Rights Day, its 2020 theme, history, significance, and key facts.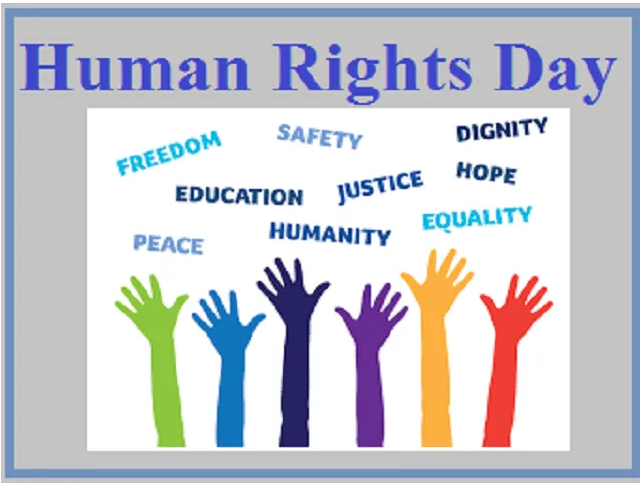 Human Rights Day
Human Rights Day 2020: It is observed on 10 December every year. The day empowers and acknowledges the advocates and defenders of human rights around the world. Let us tell you that Human Rights are non-discriminatory that is all human beings are entitled to people and cannot be excluded from them. And the dilemma is that all human beings are entitled to human rights but do not experience them equally throughout the world.
According to the UN, human rights must be at the centre of the post COVID-19 world. Due to COVID-19 pandemic inequalities rises, poverty is fueled, structural and entrenched discrimination and other gaps in human rights protection. Measures to close these gaps and advance human rights can ensure that we fully recover and build back a world that is better, more resilient, just, and sustainable.
Human Rights Day 2020: Theme
The theme of Human Rights Day 2020 is "Recover Better - Stand Up for Human Rights". The theme relates to the COVID-19 pandemic and focuses on the need to build back better by ensuring Human Rights are central to recovery efforts.
The theme of Human Rights Day 2019 was "Youth Standing Up for Human Rights". It focuses on the role of youth in collective movements which are the source of inspiration for a better future. Youth are the constructive agents of change, can amplify their voices and engage audiences globally in the promotion and protection of rights.
Human Rights Day 2020: Inspirational Quotes, Wishes, Slogans, Current Theme, WhatsApp & Facebook Status, Poems and more
Why is Youth focused on this day?
According to the UN,
- The Participation of youth is necessary to achieve sustainable development goals for all.
- They can play an important role to make a positive change.
- It is necessary to empower youth to know their rights so that they can claim their rights in the case of urgency and benefit globally.
The date is selected to honour the United Nations General Assembly's implementation and notification, on 10th December 1948, of the Universal Declaration of Human Rights (UDHR), which was one of the first global declarations of human rights. On 4th December 1950, the formal celebration of Human Rights Day happened at the 317th Plenary Meeting of the General Assembly, when the General Assembly announced resolution 423(V).
The day is celebrated by organising big political conferences and meetings and by cultural events concerning human rights issues. Additionally, on this day, the United Nations Prize in the Field of Human Rights and Nobel Peace Prize is awarded. Various Governmental and Non-governmental organisations organize special events related to the human rights field.
GK Questions and Answers on National Human Right Commission
How is International Human Rights Day celebrated?
Human Rights Day is celebrated by formally organising political conferences, meetings, exhibitions, cultural events, and many other programs to leverage human rights awareness. A particular theme is decided to make this celebration more effective and successful. For example, human poverty is one of the biggest human rights challenges. By celebrating Human Rights Day, they try to achieve the goal of eradicating poverty from human life and help them in establishing and living a well-off life. Some other programs are also performed such as music, drama, dance, and others which focus on learning human rights by people. Some of the protest activities are also conducted in order to generate awareness among the people for human rights.
Why do we celebrate Human Rights Day?
International Human Rights Day is celebrated across the globe by the people to achieve rights for human beings. This day is celebrated with an aim to improve the physical and socio-cultural well-being and welfare of the susceptible group of people throughout the world. Few reasons for celebrating this day are as follows:
• To leverage the awareness about human rights among the people across the globe.
• To accentuate the efforts of the United Nations General Assembly in order to progress the comprehensive human rights conditions.
• To interact and celebrate in association to discuss and highlight the crucial issues of human rights.
• To motivate the susceptible group of people like women, minorities, teenagers, poor, disabled person, and others to participate in this event.
Some important historical events
In 1979, Shih Ming organised a human rights campaign in Kaohsiung, Taiwan, which led to the Kaohsiung incident consisting of three rounds of arrests and mock trials of political opponents of the ruling Kuomintang party followed by their imprisonment.
In 1983, Raul Alfonsin, the President of Argentina, decided to assume office on 10th December, marking the end of the military dictatorship which was related to human rights violations that happened during the dictatorship.
In 2004, International Human Rights Day was sanctioned by the International Humanist and Ethical Union (IHEU) as an official day of human rights celebration.
Important Days and Dates in December 2020