List of Indian Contenders for UNESCO's World Heritage Sites
The UNESCO seeks to encourage the identification, protection and preservation of cultural and natural heritage around the world considered to be of outstanding value to humanity. World Heritage Committee launched the Global Strategy for heritage list in India for the protection of the world cultural and natural heritage sites. Tentative list of India's world heritage sites in order to qualify for inclusion are Temples at Bishnupur,Golden Temple, Lotus Temple, Mughal Gardens and River Island of Majuli etc.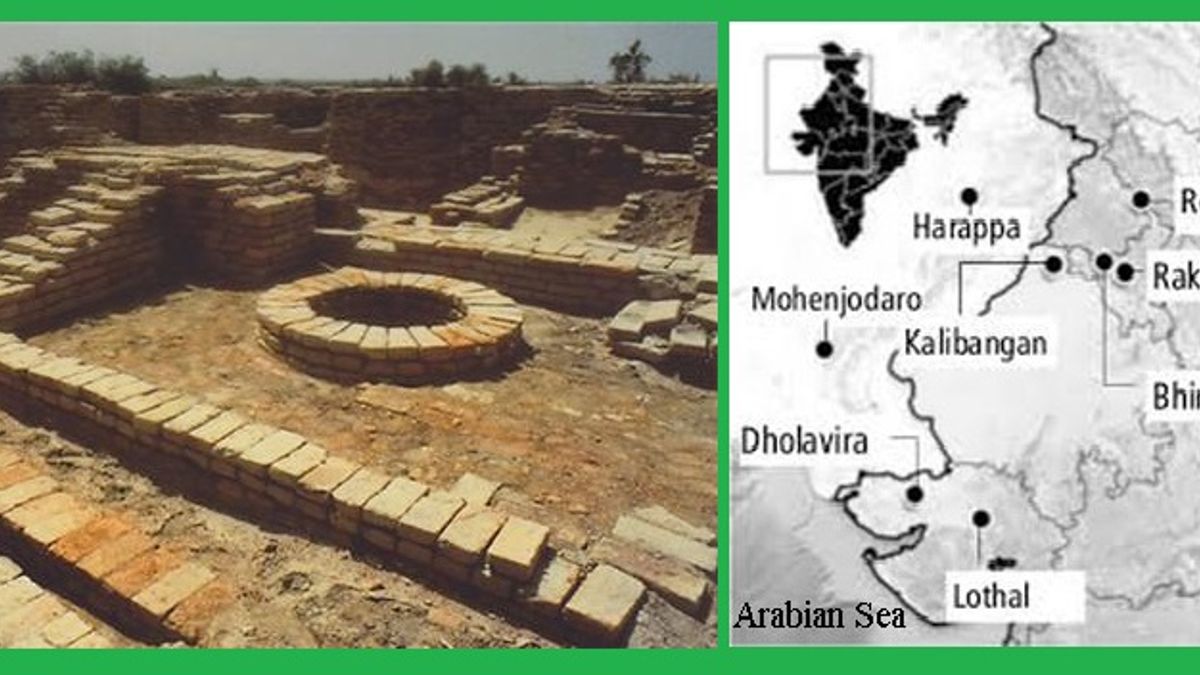 Dholavira
As per the website of the World Heritage Sites, currently there are 37 World Heritage Sites in India. Out of 37 there are 29 belongs to cultural sites, 7 natural sites and 1 site is categorised in mixed category that is Khangchendzonga National Park which got the status of heritage site in 2016.
In this article we have listed the name of some probable site which can be included in the World Heritage Sites in the future.
1. Temples at Bishnupur, West Bengal
Bishnupur town is famous for the terracotta temples and the balucheri sarees, located in Bankura district, a part of Burdwan Division. The town has the oldest brick temple in India along with Jor-Bangla Temple,Rasmancha,Pancha Ratna Temple,Madanmohan Temple and Chhinnamasta Temple.
2. Sri Harmandir Sahib, Amritsar
Sri Harmandir Sahib or Golden Temple is the holiest shrine of the Sikh and also home to the Akal Takht, one of the one of five takhts of the Sikh religion. The gurdwara is surrounded by the Sarovar, a large lake or holy tank and one of the most famous and must visit Gurdwaras in India.
Mountain Railways of India: Facts at a Glance
3. Qutb Shahi Monuments, Hyderabad
The tombs of the Qutb Shahi are 21 beautiful domed granite tombs, located close to the famous Golkonda Fort near Hyderabad. Qutb Shahi Tombs structures built on a raised platform and surrounded by pointed arches with landscaped gardens.
4. Glorious Kakatiya Temples and Gateways, Warangal
Swayambhu Temple and Ramappa temple are two most important pieces of architecture found in the ancient capital of the Kakatiya dynasty. Glorious Kakatiya Temples and Gateways contains 3 serial sites of Warangal fort Swayambhu temple and Keerthi Thoranas,Thousand pillars temple Hanumakonda and Ramappa Temple of Palampet.
5. Lotus Temple, Delhi
Lotus Temple is located in New Delhi, built in the shape of a lotus flower and known for awesome architecture and great historical importance. The Lotus Temple has won numerous architectural awards and referred as the most visited building in the world.
6. Mughal Gardens, Kashmir
Kashmir is one of the most beautiful Mughal gardens in India. It was built by the Mughals in the Persian style of architecture. These group of Mughal gardens includes Nishat Gardens, Shalimar Bagh,Chashma Shahi,Verinag Garden,Achabal Garden and Pari Mahal.
7. Santiniketan, West Bengal
Santiniketan is a small town near Bolpur in the Birbhum district of West Bengal. It was established by Rabindranath Tagore. Santiniketan host many social and cultural events such as holy festival known as Poush Mela, Basanta Utsav, Magh Mela and Barsha Mangal.
8. River Island of Majuli, Assam
Image source:www.youthkiawaaz.com
Majuli is known as the biggest river island in the world, formed by Brahmaputra and Subansiri River in Assam. The island is one of the top natural wonders of India and a bird lover's paradise, best time to visit Majuli is between November to March.
9. Mandu Group of Monuments, Madhya Pradesh
(Jahaj Mahal, Mandu)
Image source: blog.indianluxurytrains.com
Mandu is one of the ruined city in India, located in the Malwa region of western Madhya Pradesh and known for rich and varied history of Pashtun architecture. Mandu Group of Monuments comprises Rewa Kund, Hindola palace, big gates,Jahaz Mahal and Baz Bahadur's Palace.
10. Sacred Ensembles of the Hoysala, Karnataka
Sacred Ensembles of Hoysalas are located in the foothills of the hilly and forested terrain of the Western Ghats. The most remarkable architecture of Hoysala temples are carved stone temples dedicated to sculptures of Ganesha, Hindu God Shiva, and exquisite architecture.
11. Padmanabhapuram Palace, Kerala
The beautiful Padmanabhapuram Palace is an old palace located at Thiruvananthapuram in Kanyakumari (Tamil Nadu). Padmanabhapuram palace complex comprises several structures such as Performance Hall, four-storeyed mansion, Thekee Kottaram, and Queen Mother's Palace.
12. Excavated Remains, Nalanda
Nalanda was a large Buddhist monastery in the ancient kingdom, The remains of Nalanda has eleven monasteries and six major brick temples. Structures of Nalanda includes Buddhist sculptures, Marichi,Ganesha, Prajnaparamita, found during the excavations conducted by Archaeological Survey of India (ASI).
13. Mattanchery Palace, Ernakulam
Mattancherry Palace is one of the historic monuments of Kerala, situated at Mattancherry (Ernakulam district). The Palace is declared a centrally protected monument and home to best traditions of Portraits of the Rajas of Cochin, Hindu temple art, and rare examples of traditional Kerala flooring.
14. Ancient Buddhist Site, Sarnath
Sarnath is one of the four holy Buddhist sites sanctioned by the Buddha,located near the sacred city of Varanasi. The ancient buildings and structures at Sarnath comprises Ancient Buddhist monasteries,Ashoka Pillar,Archeological Museum,Dharmarajika Stupa and Dhamek Stupa (one of the tallest Buddhist Stupa in India).
15. Cellular Jail, Andaman Islands
Cellular Jail or Kala Pani is a prison in the Andaman and Nicobar Islands. Political prisoners of Indian freedom movement are sent to this jail during the regime of the English. The Cellular Jail is located at Port Blair and today the complex serves as a national memorial monument.
16. Namdapha National Park (2006)

17. Wild Ass Sanctuary, Little Rann of Kutch (2006)

18. Desert National Park (2009)

19. Silk Road Sites in India (2010)

20. Apatani Cultural Landscape (2014)

21. Dholavira: A Harappan City (2014)

22. Iconic Saree Weaving Clusters of India (2014)

23. Chilika Lake (2014)

24. Monuments of Srirangapatna Island Town (2014)

25. Sri Ranganathaswamy Temple, Srirangam (2014)

26. Sites of Saytagrah, India's non-violent freedom movement (2014)

27. Thembang Fortified Village (2014)

28. Narcondam Island (2014)

29. Bahá'í House of Worship at New Delhi (2014)

30. Ekamra Kshetra – The Temple City, Bhubaneswar (2014)

31. Mountain Railways of India (Extension) (2014)

32. Archaeological remains of a Harappa Port-Town, Lothal (2014)

33. The Neolithic Settlement of Burzahom (2014)

34. Chettinad, Village Clusters of the Tamil Merchants (2014)

35. Moidams – the Mound-Burial system of the Ahom Dynasty (2014)

36. Jaipur city, Rajasthan India (2015)

37. Cold Desert Cultural Landscape of India (2015)

38. Evolution of Temple Architecture – Aihole-Badami- Pattadakal (2015)

39. Sites along the Uttarapath, Badshahi Sadak, Sadak-e-Azam, Grand Trunk Road (2015)

40. Keibul Lamjao Conservation Area (2016)

41. aro Hills Conservation Area (GHCA) (2018)

42. Sacred Mountain Landscape and Heritage Routes (2019)

43. The historic ensemble of Orchha (2019)
Group of Monuments at Mahabalipuram: Facts about a World Heritage Site