Optical Illusion: Oh dear butterfly, where are you hiding?
Butterflies are perhaps the most adorable insects. Can you spot the hidden butterfly in just 10 seconds?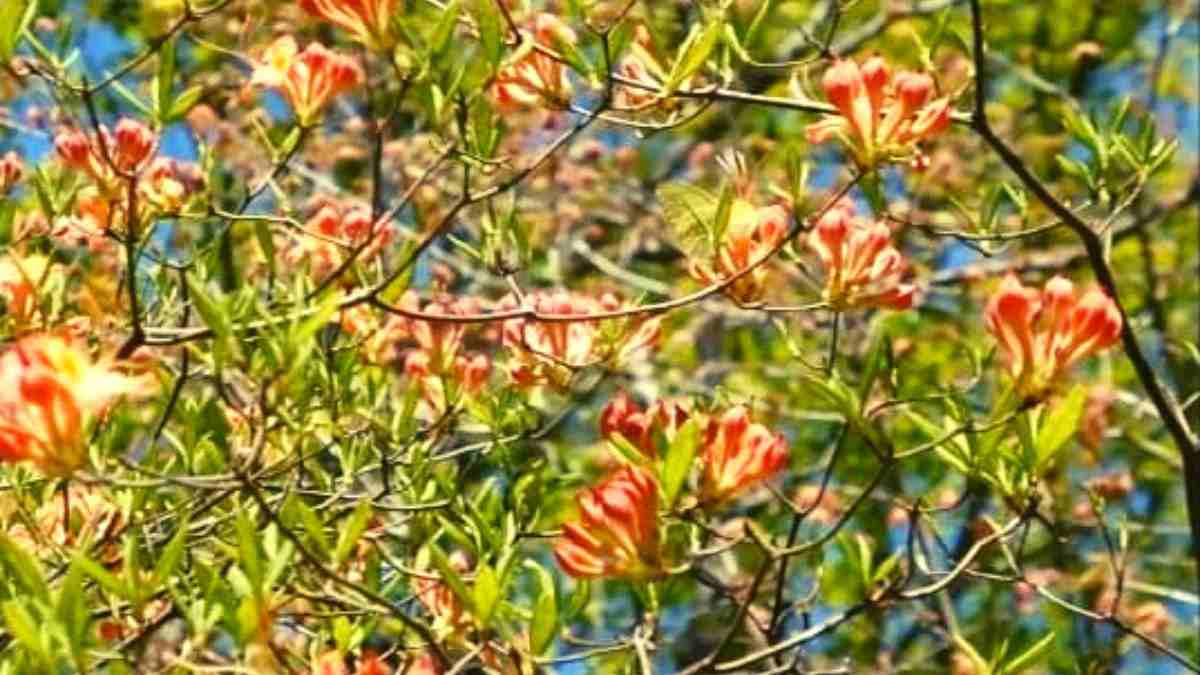 Find the hidden butterfly!
Try naming any insect even more beautiful than butterflies and we will wait. Yes, butterflies are indeed one of the most beautiful insects in the whole wide world.
Have you ever closely looked at a butterfly? No, we aren't talking about the moments when you rush behind a butterfly just to get a cinematic picture of the butterfly sitting on your hand. We are curious to know whether you have ever been genuinely looking at a butterfly so closely that you get mesmerized by its divine beauty. Butterflies are indeed one of God's favorite children. When God wanted to add some beauty to the world apart from creating all the beautiful mountains, trees, rivers, oceans, and landforms, He invested his days into creating an organism that is alluring to view yet difficult to catch. If one opens one's philosophical eyes, one can say that butterflies teach a lot about our manifestations. They tell us that whatever we dream of is actually extremely beautiful to our senses, but the moment you run and chase after them with the intent to grab them in your hands, you will actually make your dreams fly away from you. All, however, you need to do in order to attract your dreams is actually lying in the quality of staying calm and attracting the butterfly.
Yes, that is the beauty of butterflies!
Do you know, butterflies are not only mesmerizing to the senses but are also extremely unique beings? Yes, browse the internet and you will find some shocking facts about butterflies that you never knew could be possible for any organism on the planet. For instance, did you know that butterflies actually taste with their feet? Yes, while we humans and most other organisms use our feet for standing and walking, butterflies make use of them to taste the world. Moreover, butterflies do not eat anything! Yes, you read that right! Butterflies are actually beings that do not eat anything. rather, they survive on liquids. their body has a long-protruding tube known as a proboscis but lacks the basic organs for ingestion and digestion. thus, they only consume drinks!
Here comes another surprising fact about butterflies! Butterflies can fly in their own rhythm on a bright sunny day, but they cannot fly when they are feeling cold. Understood! In order to fly around, the creatures require to actually maintain a high body temperature. Thus, when it is super cold outside, it gets difficult for butterflies to maintain the optimum level of body temperature and thus, they feel difficult to fly in such weather.
All these facts and more make butterflies amazing beings!
Can you spot the hidden butterfly in just 10 seconds?


Find the hidden butterfly!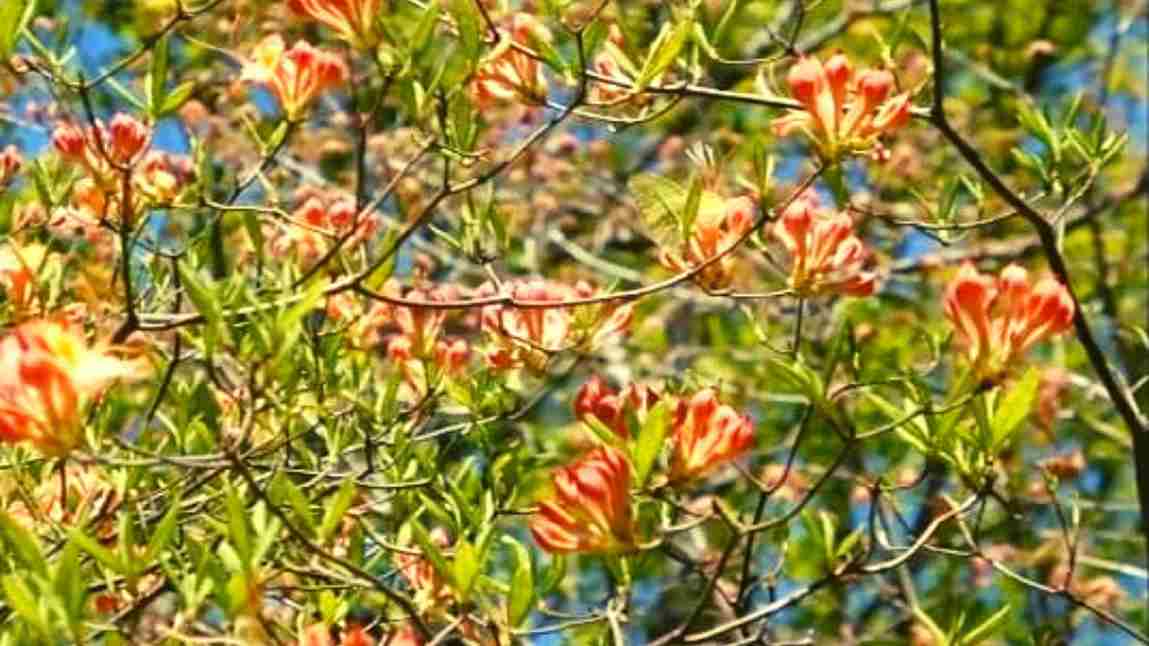 Image Source: Mind Oddities (YouTube)
Here is the hidden butterfly!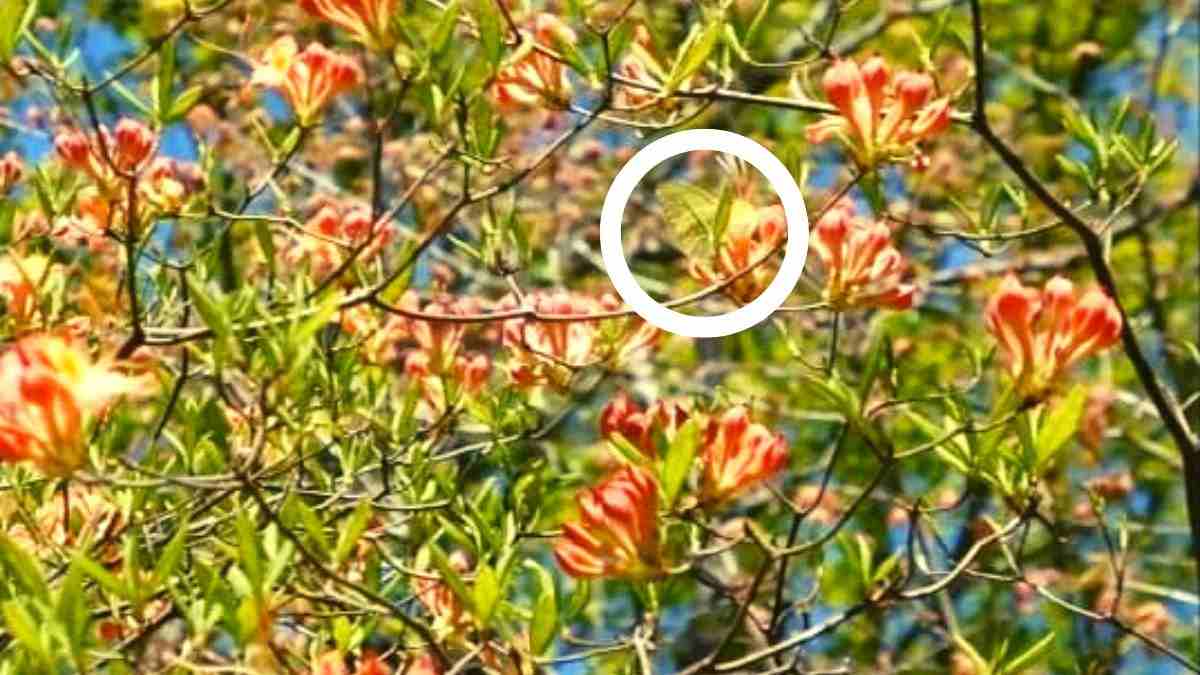 Image Source: Mind Oddities (YouTube)
Wasn't this challenge just as beautiful as the butterfly in your garden is?
Optical Illusion: Finding the hidden jaguar in this picture can be harder than your next competitive exam! Can you find it?