Optical Illusion Test: Can you spot the hidden cat in the zoo within 9 seconds?
Optical Illusion: There is a cat hiding in plain sight in the zoo. You are a genius if you can spot the cat in 9 seconds. Test your observation skills by attempting this optical illusion challenge now!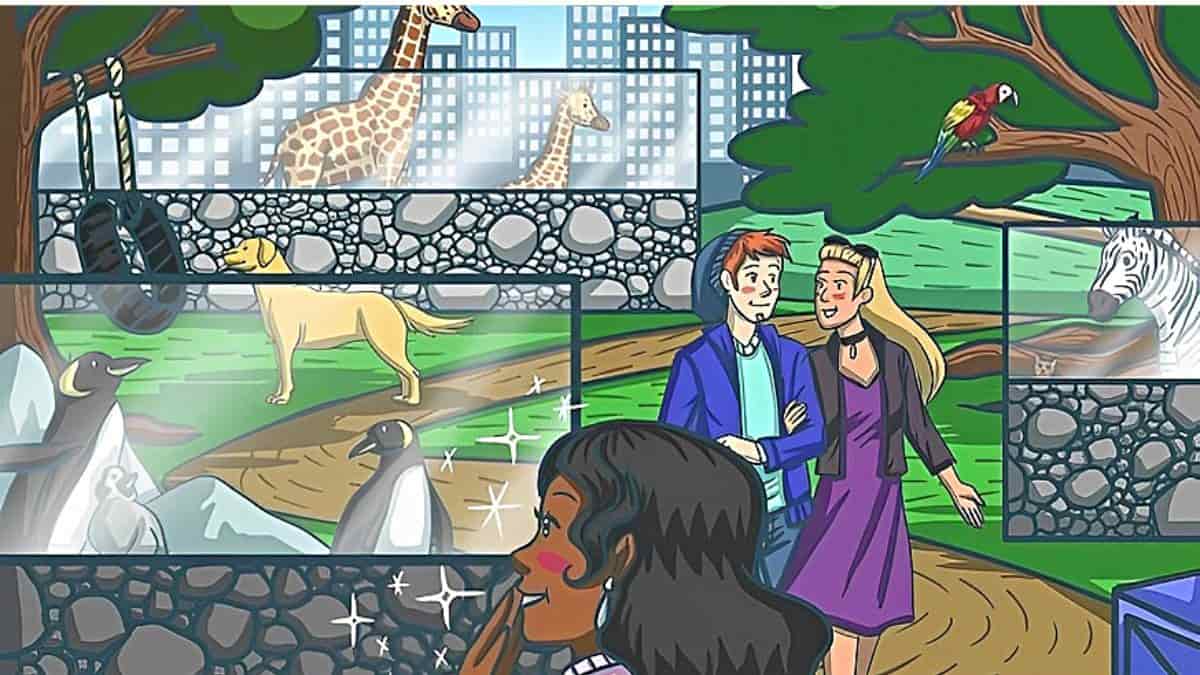 Find Hidden Cat in 9 Seconds
Optical Illusion Test: There are three categories of optical illusions: literal, physiological, and cognitive. All of these illusions have a common theme, which is tricking the human brain and eyes.
Despite the wide range in attention spans among today's population, optical illusions have been able to not only get people's attention but also keep them interested and returning for more.
One such optical illusion challenge is presented before you, where you need to find a hidden cat in the zoo in 9 seconds.
Let's get started.
Optical Illusion Challenge: You have eagle eyes if you can spot the hidden jaguar in 6 seconds
Optical Illusion Test - Find Hidden Cat in 9 Seconds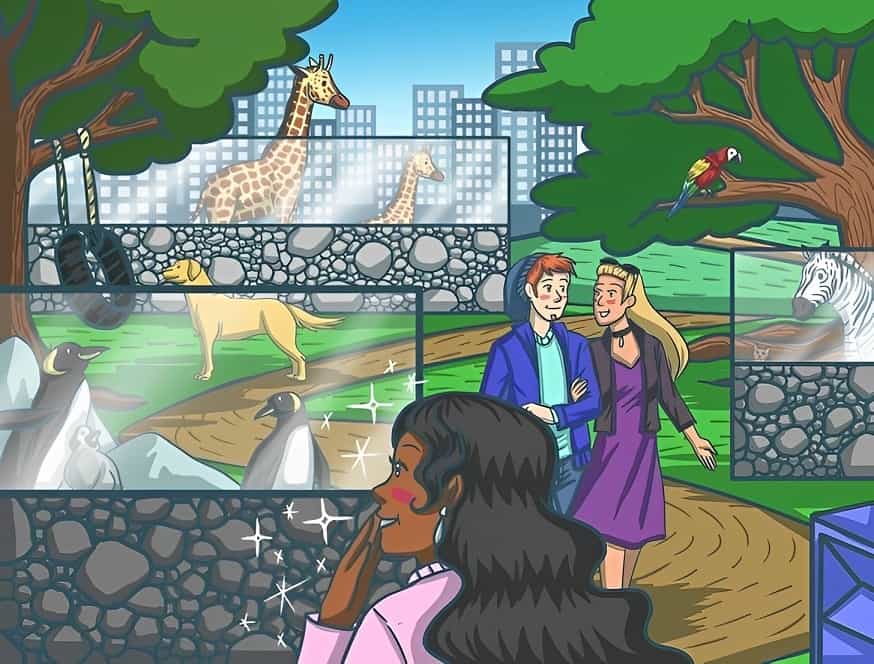 Source: Pinterest
In the image shared above, you can see a zoo scene in which a zebra, dog, birds, giraffes etc. can be seen. Also, you can see a couple strolling through the road in the zoo.
As the title suggests, there is a hidden cat in this image, and you have 9 seconds to spot it.
It will be a good test of your observation skills.
Did You Find the Hidden Cat in 9 Seconds?
Optical illusion challenges are an excellent way to test the observation skills and intelligence of an individual.
It is however not the only way to do so as there are several other methods of finding the intelligence of an individual.
For example, you can take professionally designed IQ tests such as Mensa IQ Challenge to get an idea about your IQ levels.
Have you spotted the cat?
Solving this challenge requires you to focus on the image and try to scan all the areas of the image for any possible hints or clues.
Hurry up, almost half of the time is over.
The clock is ticking fast.
Tick.. Tock..
Did you find the cat?
Optical Illusion: Only the most attentive individuals will be able to spot a feather in the room in 7 seconds. Can you?
Four…
Three…
Two…
One…
And…
Time's up.
How many of you have found the cat successfully?
Wondering where the cat is?
Look no further, check out the solution below.
Find Hidden Cat in 9 Seconds - Solution
The cat can be seen on the right side of the image, actually, it is peeping from the enclosure in which the zebra is kept.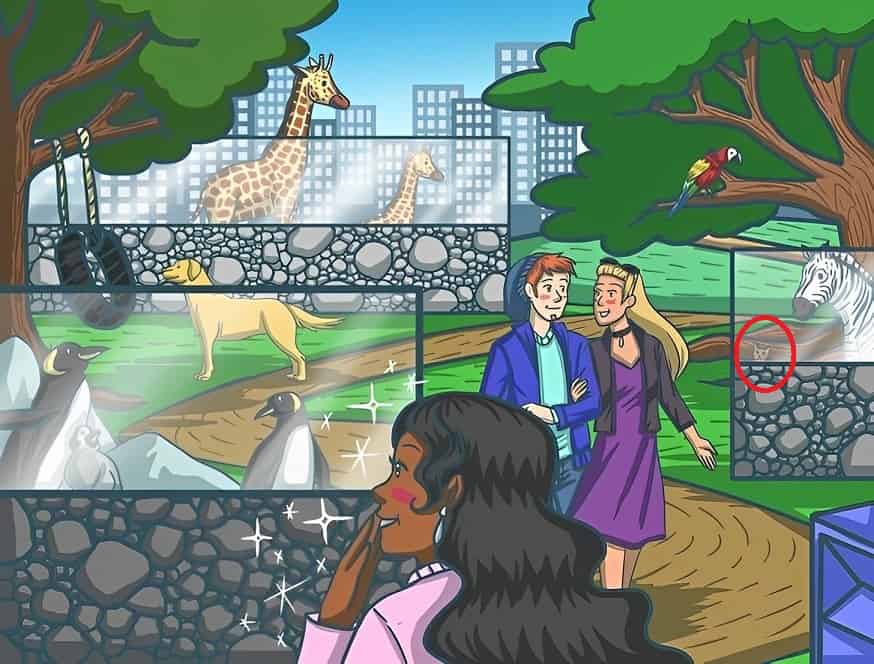 Recommended Reading:
Seek and Find Puzzle: Can you find 6 hidden words in the picture within 25 seconds?