The brain, the most powerful organ in the body, is occasionally deceived into seeing something that is not present, or vice versa. The ideal example of this trick is an optical illusion puzzle. These puzzles are usually graphical illustrations that frequently conceal something in plain sight. According to researchers, figuring out these illusory riddles provides you with an excellent brain workout, which can greatly enhance your problem-solving and observational skills. Are you ready for a significantly difficult optical puzzle today? Here we go.
Optical Illusion- Spot the cheetah in 9 seconds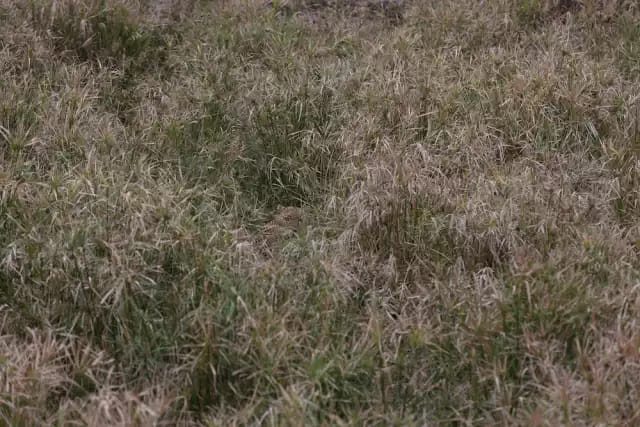 The image above shows a view of bushes. There is nothing in the picture except the bushes and a hidden cheetah. The cheetah is well camouflaged in this optical picture, and you have to find it within a limited time. You are getting only 9 seconds to spot the cheetah in the picture.
You know what you have to do. Set your timers and begin.
This optical illusion is a challenge for your observation skills. You will be able to find the cheetah with ease only if you have good observation skills, whereas, people who do not have the said skills will find it difficult to spot the hidden animal. Hurry up. The clock's ticking.
Scroll down to see the solution.
Optical Illusion Solution
You were asked to spot the cheetah hidden in the bushes in this optical puzzle. Here it is:
You can also try: Can your eagle eyes spot Mickey Mouse hiding in the Little Mermaid picture within 8 seconds?
If you have good observation skills, then you can easily find which character is hiding behind the zigzag lines.
People with 4K vision can spot the polar bear hidden in the icy picture within 8 seconds!