What is the pension protest in France? Know about the pension protest here!
Thousands of people in France seem unsatisfied with the pension reform proposed by President Emanuel Macron. What is making these people protest so hard? Let us know here!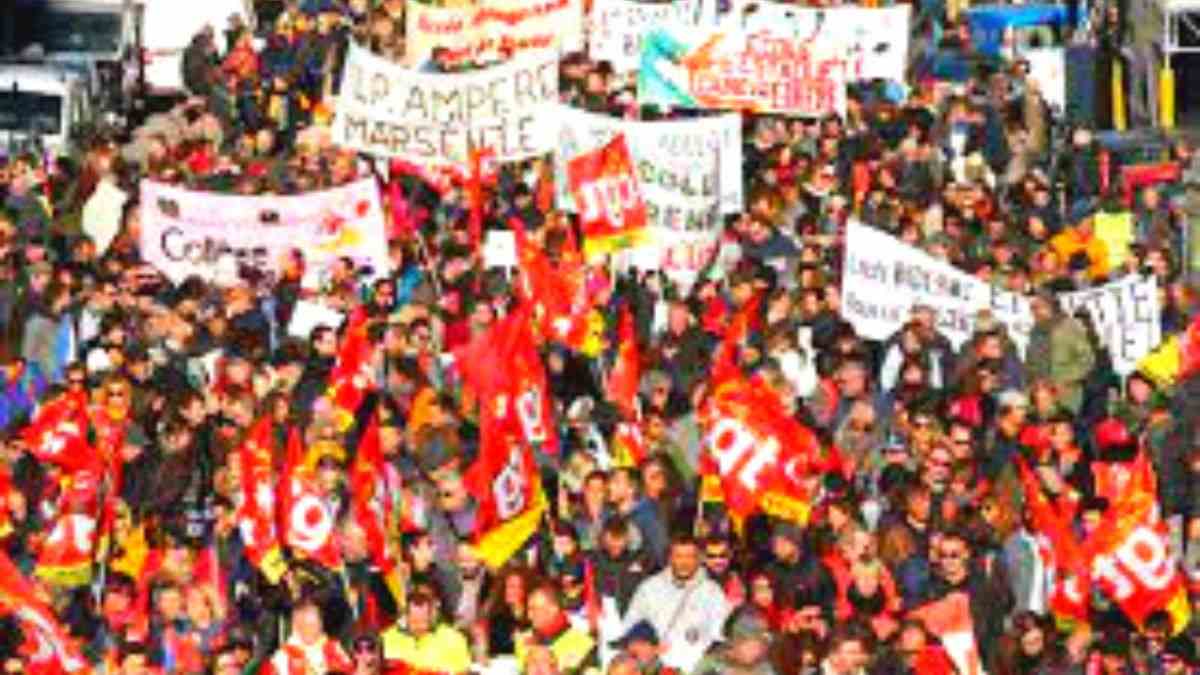 Protests in France against the pension reform!
There have been four rounds of protests so far in France with regard to the plans to reform France's pension system as brought forward by President Emanuel. Around 960,000 folks have been involved in marches in Nice, Toulouse, Paris, Nantes, and Marseille along with other cities on Saturday. As per the authorities, there have been around 93,000 participants. This has surely been seen as a great number of people protesting through demonstrations in the capital in opposition to pension proposals.
To the great relief of authorities and many common people, the rail worker strikes did not happen. This means that the trains and the Paris Metro worked as usual in the course of these protests. However, half of the flights from Orly, Paris's second largest airport got canceled on Saturday noon due to the sudden strike by air traffic controllers.
The protests on Saturday showcased huge unrest in the country. A myriad of dustbins and one car were set on fire in a central Parisian boulevard when the cops tried to make use of tear gas to disperse the crowd.
As per the Paris police officers, around eight people have been apprehended for infractions like having a firearm and vandalism.
Banners at the French capital Place de la Republique read emotional messages like "I don't want my parents to die at work". It won't be wrong to say that not only individuals, but complete families were also a part of the demonstrations.
If one looks at the opinion polls, dislike towards the President increasing opposition to the reform will be the two conclusions derived. President Macron, however, stated that he is working as per an essential campaign pledge that he took prior to coming to power in the year 2017.
A harsh political battle is what the President's government is facing in parliament. The battle would last dor weeks and months.