Who get Z +, Z, Y and X category security in India and why?
In India, the police and the local government provide security for dignitaries. On the basis of information given by the intelligence department, different categories of security are provided to different people. Here, we are discussing four categories of securities, namely Z +, Z, Y, and X.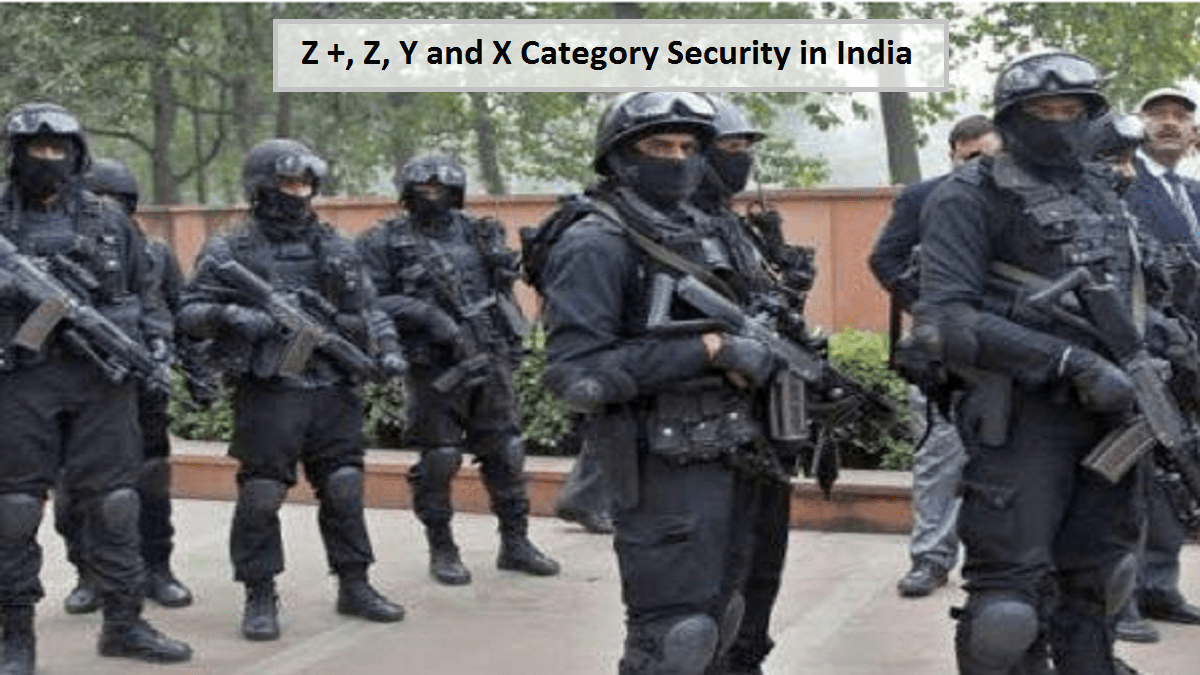 Z +, Z, Y and X Category Security in India
The director of Kashmir Files, Vivek Agnihotri, has been granted Y-category of security with CRPF by the Ministry of Home Affairs based on intelligence inputs on a "threat to his life", as per sources. The decision was taken in the wake of opposition to the film "from certain quarters and apprehensions that some communities may be hurt" by the filmmaker's presentation of the events. A Home Ministry official said, "An assessment by the Intelligence Bureau has found that there is a threat to his life. Based on the inputs, Y category security has been provided to him across the country. "
Recently, Y-security has been granted to Karnataka HC judges who delivered the Hijab verdict. The three-judge bench comprises Chief Justice Ritu Raj Awasthi, Justices Krishna Dixit, and Khazi M. Jaibunnisa. Karnataka Chief Minister Basavaraj Bommai said, "This is an alarming sign for democracy and we should ensure that these kinds of anti-national forces don't grow. The country's law and order is in place because of the judiciary. Why are pseudo-secular people silent now? This is not secularism, but communalism. We have to stand together and protest against this act." He further said that "the state government would provide Y-category security to the three High Court judges who delivered the recent verdict in the hijab row, including Chief Justice Ritu Raj Awasthi."
In India, security is provided to dignitaries by the police and the local government. The decision to provide VIP security to a political leader or a specific person depends upon the level of threat perception. After the assessment of danger by intelligence departments, it is decided what kind of security category will be provided to the person. According to the threat perception, high category security is provided to the Prime Minister, the President, Chief Ministers, Union Ministers, MPs, MLAs, bureaucrats, former bureaucrats, judges, former judges, businessmen, cricketers, film stars, saints, and, at times,
common
people.
How is security entitled to the VIPs?

Source:www.i.ytimg.com
If there is any threat perception to VIPs then it is the responsibility of the government to provide security. A person facing a threat files an application at the police station nearest to his/her residence. Then, the case is forwarded to the intelligence agencies to find out the threat posed to the person.
When the threat is confirmed, a committee comprising the Home Secretary, Director General, and the Chief Secretary in the state decides which category of security is to be given to that person. After this, the details of the person are also given to the Union Home Ministry for formal approval.
Which agencies are responsible for VIPs' security?
Different agencies are responsible for providing different categories of security to VIPs like SPG (Special Protection Group), NSG (National Security Guards), ITBP (Indo-Tibetan Border Police), and CRPF (Central Reserve Police Force. The security of the 'Z +' category is provided to highly specialized individuals/leaders/players and film stars. NSG extends the 'Z Plus' category security to VIPs and VVIPs on a large scale. Many NSG commandos protect the Prime Minister under the Special Protection Group (SPG) also.
NSG is the nation's most advanced security force which provides protection to the individual with high threat perception. But the number of people seeking Z-plus category security is increasing over the past several years; owing to this CISF personnel have also been roped in to reduce the burden of NSG. It can be said that the task VVIPs security on CISF is increasing day by day.
After understanding the procedure let's see how it works?
Do you know that if a person is entitled to Z+ category security, then he or she will get security all over the country? There is a mechanism for this. As mentioned above, the security agencies NSG or CISF are deployed in the Z+ category of security, but when a person goes out of the state, only a few commandos go with that person. The rest is the responsibility of that particular state to provide security. But for this, VIP has to give prior information about the tour to the state. Such types of security arrangements are never exposed.
Now, let us understand the different categories of Security
1. Z+ category Security
- Z+ is the highest category of security in India.
- It offers a security cover of 55 personnel, including 10+ NSG Commandos + Police Personnel.
- Each commando is an expert in martial arts and unarmed combat.
- Z+ security is provided by the NSG commandos equipped with sophisticated guns, and modern communication gadgets.
- VIPs in the country provided with Z+ security includes PM Narendra Modi, BJP President Amit Shah, UP CM Yogi Adityanath, and a few others.
2. Z category Security
- Z category provides a security cover of 22 personnel, including 4 or 6 NSG Commandos + Police Personnel.
- It is provided by the Delhi police or the ITBP or CRPF personnel.
- Z security is provided to Yoga Guru Ramdev and several actors.
3. Y category Security

Source:www.media.new.mensxp.com
- Y category has a security cover of 8 personnel, including 1 or 2 Commandos + Police Personnel.
- It offers two personal security officers (PSOs).
- There are a considerable number of people who get this category of protection in India.
4. X category Security

Source: www.thelogicalindian.com
- X category has a security cover of 2 personnel (No Commando, Only Armed Police Personnel).
- It is provided by one PSO (personal security officer). Again, a considerable number of people get this category of protection in India.
On the other hand, Special Protection Group (SPG) security is provided to the Prime Minister, former Prime Minister, and members of their immediate families. In fact, many NSG personnel is seconded to the Special Protection Group (SPG) which guards the Prime Minister. But through some special legal provisions, this facility has also been provided to Congress president Sonia Gandhi and her family members.