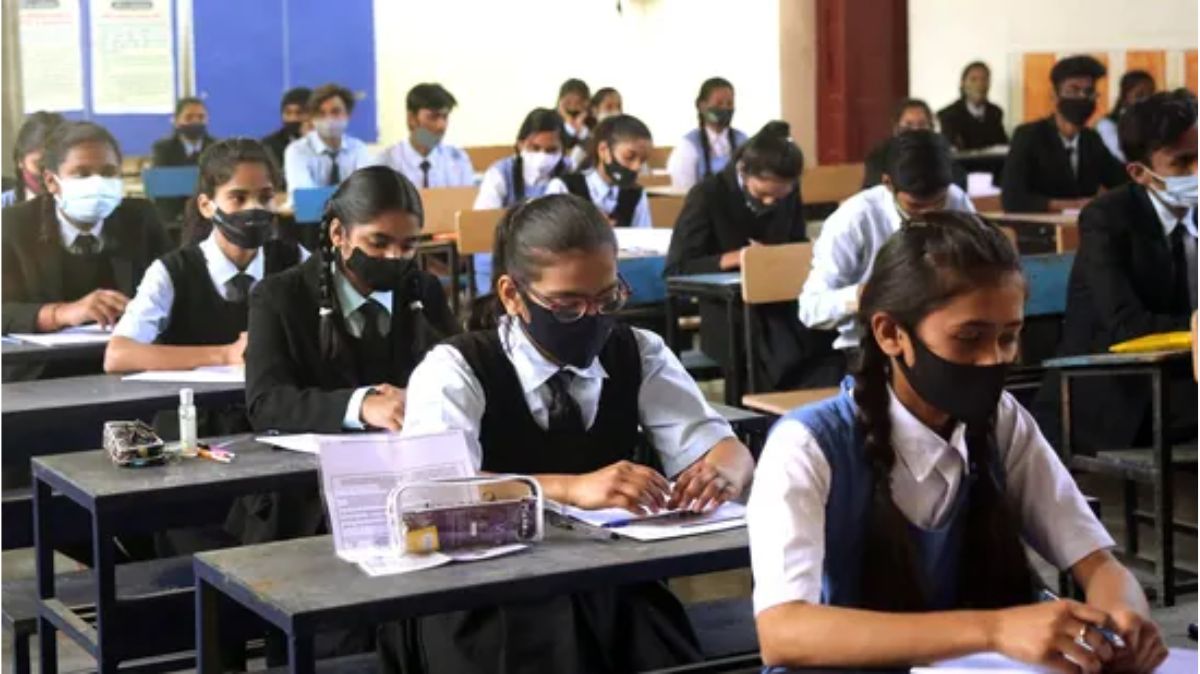 CBSE Term 2 Accountancy Syllabus- Class 11th
AISHE Report 2020-21: The All India Survey on Higher Education 2020-21 indicates a remarkable growth in the students' enrollment of students in the Higher Education sector that has crossed the mark of 4 crores over the last 5 years. For the first time, this annual growth rate in enrolment data shows an improvement of 7.3 per cent.
According to the official report that has been prepared by the Ministry of Education, the Government of India, there is an in-depth analysis of different parameters such as student enrollment ratio, teachers' data, infrastructural information, as well as financial information, among several others.
CBSE Term 2 Accountancy Syllabus- Class 11th
AISHE Final Report 2020-21 - Check Here
AISHE Report 2020-21 Outcomes
The enrollment of students in higher education elevated to 4.14 crores from 3.85 crores in 2019-20, which marks a 7.3 per cent growth from 2019-20 while the enrolment has grown notably during the last 5 years from 3,57,05,905 in 2016-17 to 4,13,80,713 in 2020-21, i.e. about 15.89%. Moreover, the growth in female enrolments is more as compared to male students.
The total enrollment in higher education has increased to nearly 4.14 crore in 2020-21 from 3.85 crores in 2019-20. Since the AISHE Report of 2014-15, there has been a rise of around 72 lakhs in enrollment (21 per cent).
CBSE Term 2 Accountancy Syllabus- Class 11th
Category Wise Enrolment Data
The enrollment of female school students has reached the 2 crores mark with an increase of 13 lakhs since the previous years 2019-20. As far as the category-wise student enrollment ratio is concerned, there has been a continuous increase in enrolments of candidates belonging to the Scheduled Caste (SC), Scheduled Tribes (ST) and Other Backward Classes (OBC) categories as compared to the 2014-15 data.
The annual report further claims a significant data increase of around 29 per cent in student enrollment and 34 per cent in female student enrollment in the North Eastern area of India in 2020-21 as compared to 2014-15.
CBSE Term 2 Accountancy Syllabus- Class 11th
2020-21 Data of Infrastructural Facilities
As per the final report, the following various facilities among others were available to students studying in different universities in India.
Libraries

Laboratories

Computer Centres

Skill Development Centre

Connectivity to national knowledge network
Growth in Number of Higher Educational Institutions
The annual survey report signifies that the total number of universities or institutions registered is 1,113, colleges 43,796 and 11,295 standalone institutions During the years 2020-21, the Institutes of National Importance (INIs) have almost doubled from 100 in 2016-17 to 149 in 2020-21. 191 new Higher Educational Institutions (HEIs) have been established in the North Eastern states of India since 2014-15.
CBSE Term 2 Accountancy Syllabus- Class 11th
States like Uttar Pradesh, Maharashtra, Karnataka, Rajasthan, Tamil Nadu, Madhya Pradesh, Andhra Pradesh, and Gujarat are the top 8 states in terms of the number of colleges, as stated by the final data report. In addition to this, 43 per cent of universities and 61.4 per cent of colleges are located in rural areas.
Also Read: NEET FET 2022: Application Edit Window Open, Get Direct Link Here