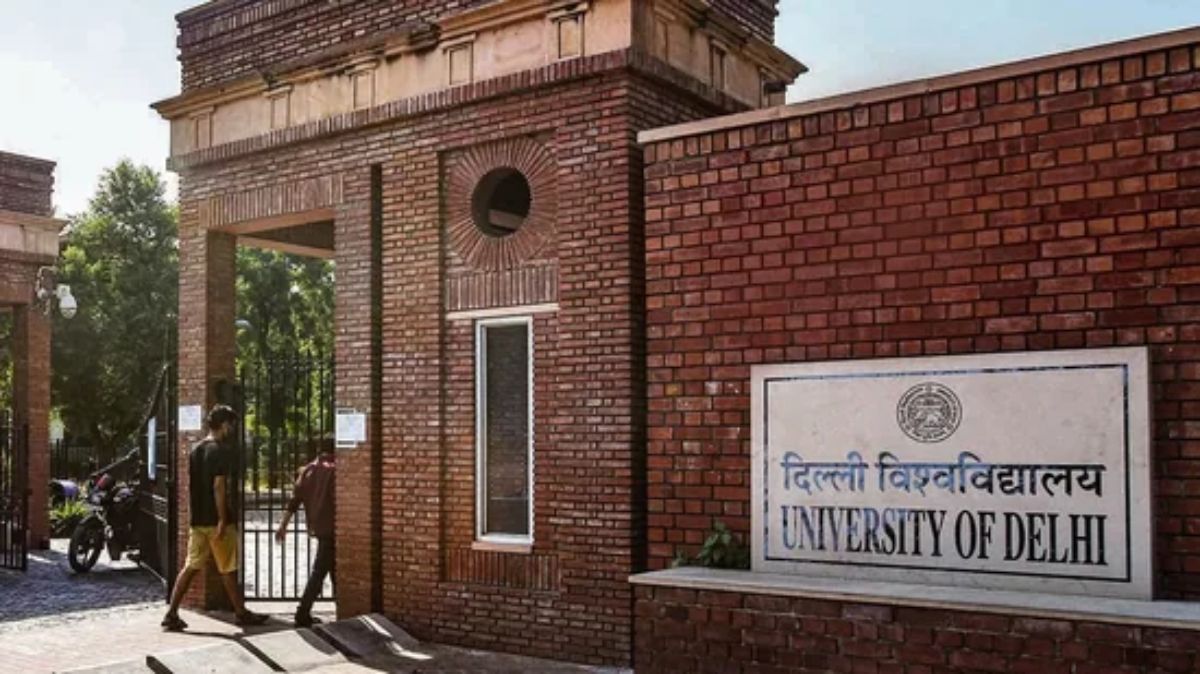 Delhi University will be organizing its 99th convocation ceremony for DU students soon this year. As per the official information, the event is going to happen on February 25, 2023. However, this convocation is going to be a bit different than before as all DU students have been asked to wear Indian attires along with 'angvastras' (stoles) instead of the old colonial gowns, as stated by the Vice Chancellor of the varsity.
Moreover, the varsity took this decision to renounce the modern robes and further adopt an attire "inspired by Indian culture," as proclaimed by a senior varsity official in an announcement.
The official also informed that this change is brought up in the dress code in order to promote the Indian tradition and culture. It was further told that the students will be provided 'angvastras' and there will be no graduation cap or gown this time.
For officials and guests invited to the event, the attire will be made of pure khadi silk and will be provided to each one of them. This is considered another way to promote Indian traditions and culture.
Dress Code for Convocation Ceremony
As per the latest notification, the Vice Chancellor of Delhi University, Yogesh Singh stated that the robe or gown had always been there for a long time as the dress code. The university felt the need to change the way and put forward the idea of promoting Bhartiya Sanskriti. Students who will be awarded degrees and will attend the event will be dressed in 'angvastras' and officials will come in an outfit made of Khadi silk. It is like going back to the Indian roots.
Although it has not been made mandatory for students to wear Indian attire, the varsity is solemnly requesting them to choose traditional attires such as kurta and saree. This year instead of gowns or robes, attendees must adopt a traditional style with different colours of angvastras for students who completed their Graduation, Postgraduation, and PhD programmes.
Also Read: JEE Main 2023: NTA Omits 5 Questions, Provides 2 Correct Answers, Check Details Here