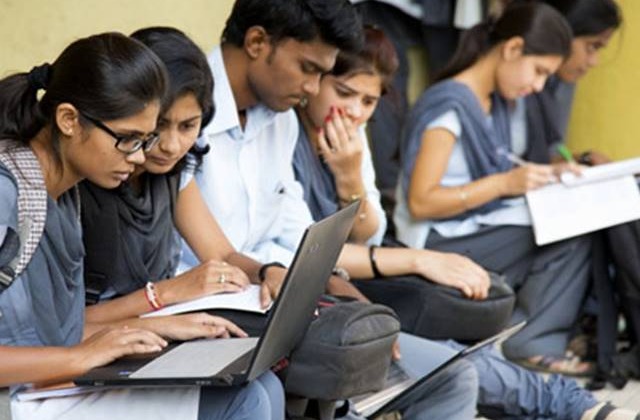 UP Free Tablet Smartphone Yojana: Yogi Adityanath led UP Govt has launched the Phase 1 of the free Tablet & Smartphone distribution scheme from 25th December 2021. Under this scheme, Yogi Govt plans to distribute "1 Crore Free Tablet & Smartphone to UG, PG, and Engineering & Diploma Students". The distribution of SmartPhones and Tablets is being done by the state government with an aim to make the students more technically knowledgeable.
First Phase of Distribution
The state government commenced the first phase of the process from December 25, 2021, as it also marks the birth anniversary of former Prime Minister Atal Bihari Vajpayee. According to the official statement, laptops and smartphones were distributed to close to 1 lakh students in their final year. The distribution ceremony will be done at the Bharat Ratna Atal Bihari Vajpayee Ekana Stadium in Lucknow.
According to media reports, the statement issued by the government stated that a large number of students which also includes girls from every district of the state will participate in the programme on December 25, 2021. It was also mentioned that UP Chief Minister Yogi Adityanath will be distributing 60,000 smartphones and 40,000 tablets at the event.
According to the official statement, companies like Lava, Samsung, etc have received orders to supply smartphones and tablets to students. As per the official statement, the companies will be provisioning smartphones and tablets by December 24, 2021.
Distribution to be conducted in phases
The first phase of the distribution will be conducted of the Rs. 2035 Crore order of smartphones and tablets placed by the government. According to media reports, Special Secretary, IT and Electronics Department - Vineet Kumar stated that more than 38 lakh youth have registered themselves on the Digi Shakti Portal and further registrations are still underway.
The students in final year BA, B.Sc, ITI, MBBS, MD, B.Tech, Ma, M.Tech courses will be given preference during the distribution of laptops.
Also Read: JEE Mains 2022: Know Dates, 12th Percentage Required for Applying, Syllabus, Number of Questions