7 best college canteens in India and their specialties
Canteens are the addas of all important gossips in any college campus. Here are 7 of the best college canteens across India.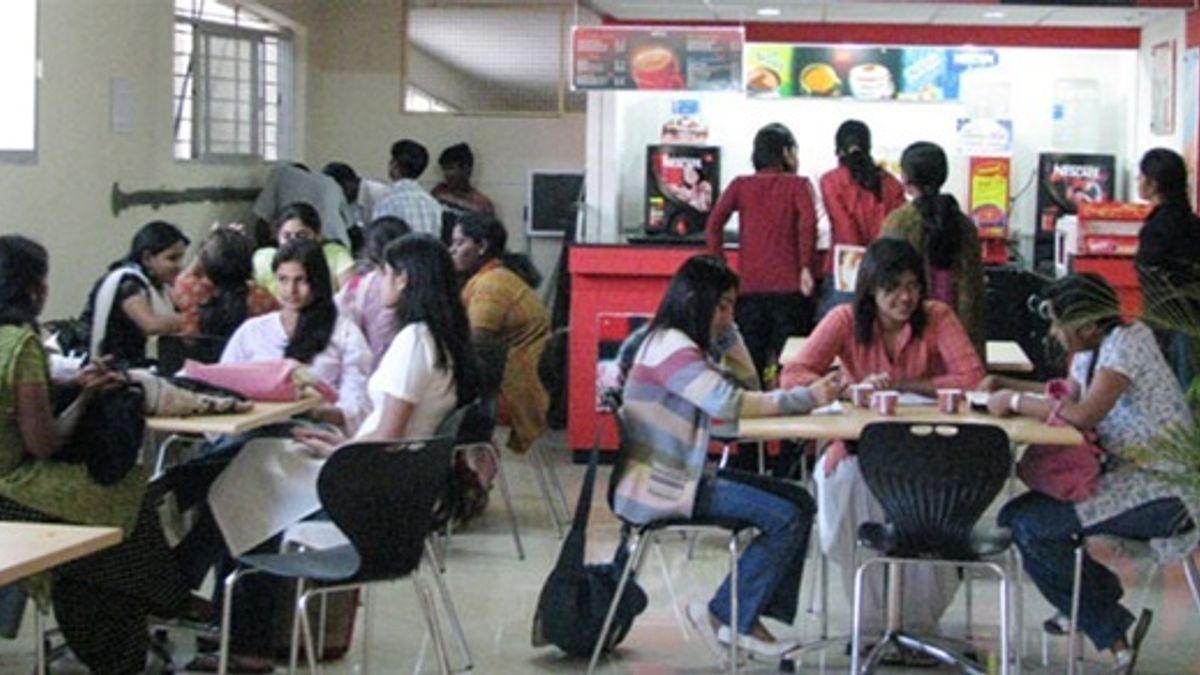 7 best college canteens in India and their specialties
Introduction
Canteen is such an important a part of any college campus that you won't be going too far to say that they are as significant as the classrooms or the auditorium. Canteens are the place where friendships start and hostilities end. Time spent at the canteen gives rise to ideas for assignments, projects, and well, late night parties and vacations. There is no way such an important place can be taken lightly and it is for the same reason that colleges across India make sure that their canteen serves the food for the students.
Here are 7 best college canteens in India:
1. Hansraj College Canteen
Image credits: Sup Delhi
Alma Mater of Shah Rukh Khan, Hansraj College has one of the best canteens not only in Delhi University but entire India. The food served is inexpensive and delicious, just what the students want. Right outside the canteen is the famous 'lovers' point' where Shah Rukh Khan is rumoured to have met his wife Gauri Khan.
Specialities: Spring rolls, samosas and chocolate frappe
2. Mithibai College of Science and Arts
Image credits: http://mithibai.ac.in
The students at Mithibai College get a double treat as the college does not only have a canteen but also a cake shop for everyone with a sweet tooth. The college website mentions that the canteen is very spacious and offers hygienic food at affordable rates.
Specialities: Sandwich, South Indian, cupcakes and fresh breads
3. Chhota canteen at- Mudra Institute of Communications
Image credits: Chhota canteen/FB

You can gauge the popularity of the canteen by the fact that it has a Facebook page. The canteen at MICA is also called Chhota Canteen because of a small wall painted by seniors to record their memorable events in the college.
Specialities: Noodles, burgers and samosas
4. Jai Hind College
Image credits: jaihindcollege.com
Jai Hind College in Mumbai also boasts off a very good canteen which serves tempting food to the students. Frequented by the high-end student crowd of Mumbai, the canteen is fairly reasonable. Like MICA, Jai Hind College's canteen also has a Facebook page to its name.
Specialities: Keema pav, dosas, samosas and sandwiches
5. Manipal University
Image credits: makemystudy.com

If you do not have major budget constraints, Manipal University has the best of every cuisine to offer to you. You can get Chinese, Mexican, Italian, Malaysian, Indian, Arabian and other kinds of food in different restaurants in the campus . The restaurant dishes offers different kinds of foods. China Valley with its delicious Chinese Manchurian and rice, and Snack Shack with its selection of American, Italian and Asian food platters, Danish with its awesome shawarma and Hangyo Saiba with its finger-lickin' Indian gravies and breads.
Specialities: Chinese, North Indian
6. Milan Da's canteen- Jadavpur University
Image credits: Wikimedia.com

Made famous by Milan Kanti Dey, the canteen emerged as landmark for the university and the most popular amongst the six canteens in the campus. Apart from the famed chops, the canteen menu includes chicken pakora, chicken stew or chicken curry, roti, dalpuri, alu dum, ghooghni, noodles, burgers, biscuits and cakes from Monginis, and of course tea, coffee and aerated drinks.
Specialities: Dhoper Chop - a huge egg-shaped snack in a bread jacket with lots of stuffing.
7. Hindu College- University of Delhi
Image credits: So Delhi

One of Delhi University's best colleges, Hindu also has the best canteen in the whole of North Campus. It is one of the few canteens in DU to serve both vegetarian and non vegetarian food. The dishes are budget friendly and canteen is highly spacious.
Specialities: Samosas, rajma chawal, shahi paneer and fresh fruit juice
From being indecisive over what to eat to taking a bite from your friend's plate, canteen was the adda and the best place to be in college. These were the most amazing college canteens across the country and you must make sure you visit them at least once.