Building A Fashionable Wardrobe On Budget
Simple hacks to building a fashionable wardrobe on budget shopping.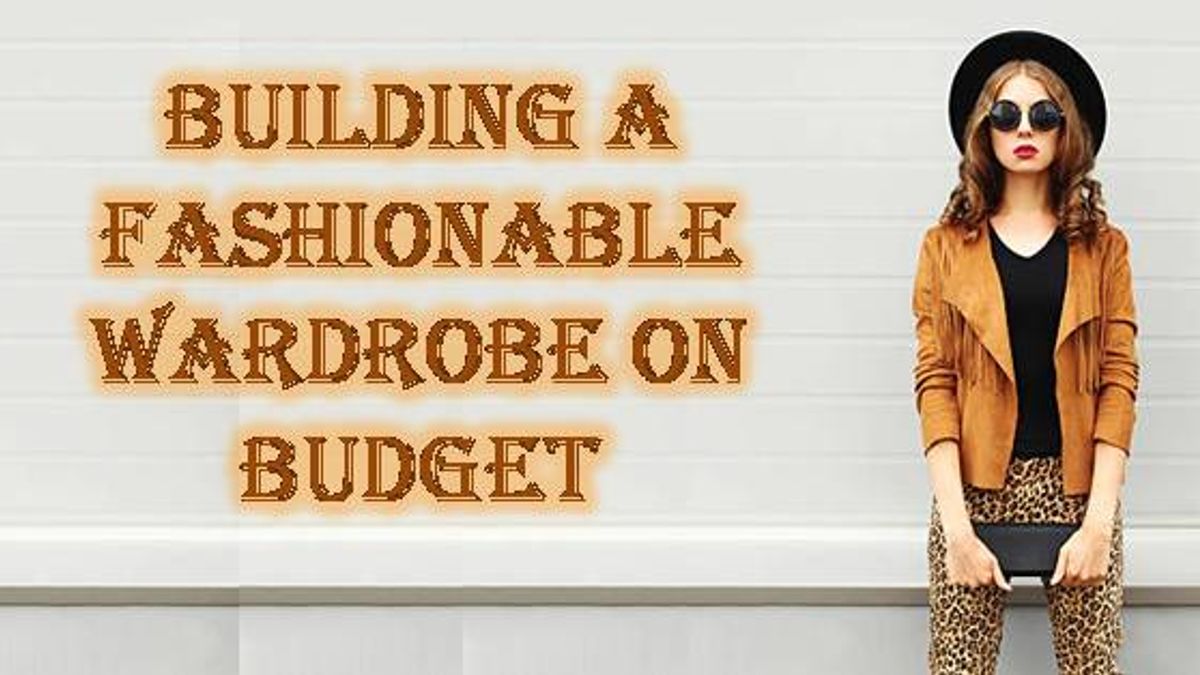 Building A Fashionable Wardrobe On Budget
Budgeting is an essential skill to survive in college for students. But for most students the college life means a chance at enjoying a fun lifestyle. Wherein comes the major dilemma of living on a budget, as that means that your fun lifestyle goes for a toss. However, that's not really true especially, when it comes to showing up to college in new and fashionable clothes. For, be it girls or boys one of the biggest dilemma that both them face every morning is, 'what to wear to college.' But worry not for every time you look at that gorgeous dress in a shop's window you don't have to worry about an empty wallet. We have listed some awesome tips on how to build a fashionable wardrobe on a budget.
Surf Through Online Shopping Deals
With the emergence of e-commerce websites our shopping habits have witnessed a big change. From flocking over to the budget shopping markets, we have now moved on to smart phones and computer screens. In the universe of online shopping even the most budget shoppers go on a shopping spree with amazing deals, discounts, coupons and not to forget the end of season sales. The best part of online shopping is that you can add outfits through the year to your wish-list or even cart and check them out once you get great deals during end of season sales.
Ask For Clothes As Gifts
When you grow up most people usually tend to ask what do you want for your birthday or other such special occasions. Make use of such opportunities and send them images of the clothes that you'd like to see in your wardrobe. Especially, your family members, they will be quite happy to buy you something practical and useful.
Take A Part Time Job At A Retail Store
Doing this has two perks one that you get a chance at earning some extra pocket money and secondly most retail store owners are known to give discounts to their employees for merchandise purchased from the shop. A little tip; never let the employer know that you picked up the job for the employee discounts.
Wear Your Special Occasion Clothes More Often
We all have a good load of special occasion clothes that we tend to take out only for parties and big events but when in college consider taking them out more frequently. Especially, when you are going to college in another city and living in a hostel. Because, as an outstation student, are less prone to make frequent trips back home, which means less family parties or functions. And hence, little use for those special occasion clothes.
Try Accessories
We all have a lot old and used up clothes in our wardrobe that are so plain and bland looking that we shove them in a corner and vow never to take them out. But do consider taking them out of those dusty corners and try them out with some cool accessories. Scour through your city street for road side stalls or flea markets selling funky artificial jewellery in budget pricing. Adding new accessories or elements to your old clothes will surely give you a new and unique look.
College Tips: Do's and Don'ts of Fashion for College Freshers
Play Around With Colours
There is another category of forgotten clothes in our wardrobes; the ones that you have discarded because you no longer like the colours. But have you ever considered playing around with colours on those clothes?. Especially, if you have a good amount of discarded clothes in the light colour range then you can easily get them dyed to darker colours.
Winter Fashion Tips for college girls
Find A Good Tailor
Before you go on to discard your old clothes just take a deep breath and give the below given tip a try. How many times is it that you look at some wonderful designer pieces and wonder if you could afford that garment? A great many times, right? Well, this tip is the answer to your dreams of having the designer looking clothes in your wardrobe. Show your tailor the style in which you want your garment stitched and supply him with the fabric. You will have a perfect designer looking piece in your wardrobe soon enough.
Dos and Don'ts of fashion for college freshers
To Conclude,
To save money on clothes, be a little smart and pre-plan your shopping like buying clothes in off-season or end season sales. Also, make it a point to shop at these sales during the first two-three days as all the good stuff is gone after that. Liked this article? Please share it with your friends to help them upgrade their wardrobes with these cool hacks of budget shopping. For more such articles please visit, www.jagranjosh.com/college. Alternatively, you can also get them directly in your inbox by submitting your email-id in the box below.