Economic Survey 2017-18 Analysis: Agriculture and Food Management
This analysis is based on the chapter 'Agriculture and Food Management' in the volume 2 of the Economic Survey 2017-18.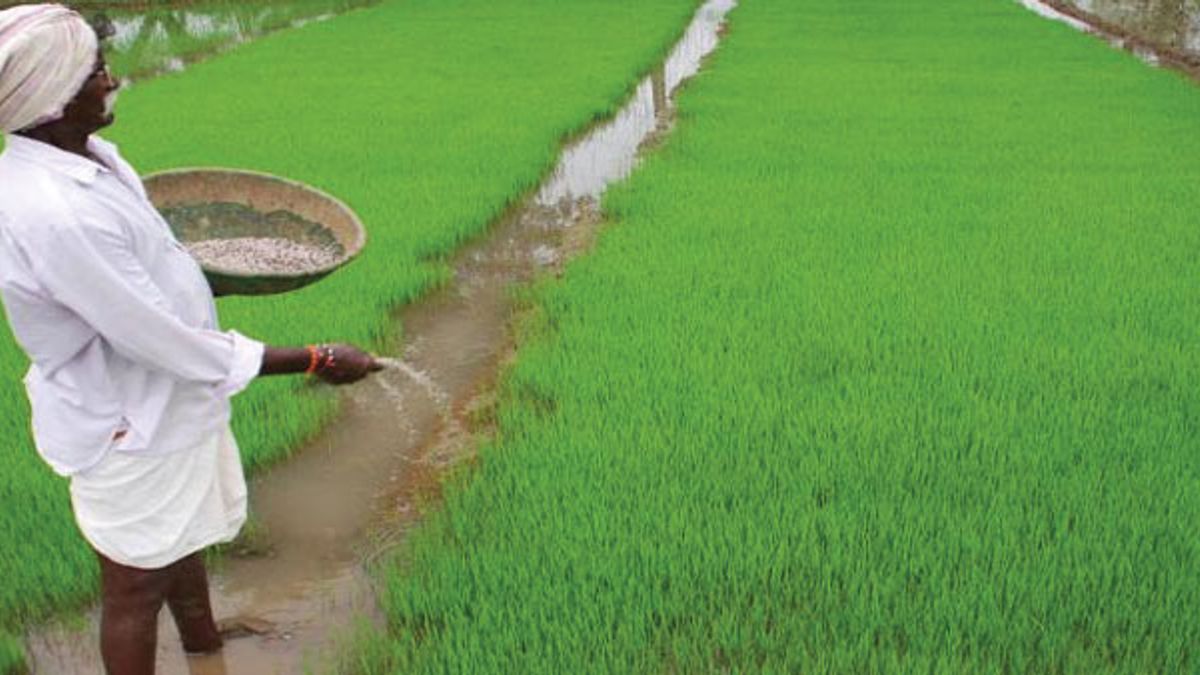 Economic Survey 2017-18 Analysis: Agriculture and Food Managament
Union Finance Minister Arun Jaitley on 29 January 2018 tabled the Economic Survey 2017-18 in the Parliament. The survey examined the current challenges before the Indian economy and suggested policy measures to overcome those challenges.
For the benefit of IAS aspirants, Jagran Josh is providing a detailed sector-wise analysis of the Economic Survey 2017-18. The information will be helpful for prelims, mains and personality test.
In this article, the status of the Indian agriculture sector and the challenges faced by the sector are given. This analysis is based on the chapter 'Agriculture and Food Management' in the volume 2 of the Economic Survey 2017-18. We advise aspirants to supplement the below given material with information given in 'Agriculture' and 'Basic Economic Data' chapters of the India Year Book.
Probable questions for IAS Mains Exam 2018

Q. 1. What do you understand by 'feminisation of agriculture'? Explain the reasons behind the increasing role of women in agriculture in India. Suggest some measures to improve conditions of women farmers.
Q. 2. Explain – "Climate change is a threat to India's food security. "
Status of Indian Agriculture

• The growth rates of agriculture and allied sectors have been fluctuating at 1.5 per cent in 2012-13, 5.6 per cent in 2013-14, (-) 0.2 per cent in 2014-15, 0.7 per cent in 2015-16 and 4.9 per cent in 2016-17.
• As per the First Advance Estimates (FAE) released on 22nd September, 2017, kharif food grain production during 2017-18 is estimated at 134.7 million tonnes. During the same period in 2016-17, food grain production was 138.5 million tonnes.
• The uncertainties in growth in agriculture are explained by the fact that more than 50 percent of agriculture in India is rainfall dependent which aggravate the production risks.
• In recent years, there has been a reduction in the share of crop sector and an increase in the share of agricultural sub-sectors. While the share of the crop sector has been on the decline from from 65 per cent in 2011-12 to 60 per cent in 2015-16, the share of livestock in total farm income rose from 4 per cent in 2002-03 to 13 per cent by 2012-13
• According to the United States Geological Survey 2017, with 179.8 million hectares (9.6 percent of the global net cropland area), India ranks first in terms of net cropland area in the world.
• The all India percentage of net irrigated area to total cropped area was 34.5 per cent, which makes a large segment of cultivation dependent on rainfall.
• The State-wise percentage distribution of the net irrigated area to total cropped area shows that only two States, Punjab and Uttar Pradesh, have more than 50 percent net irrigated area to total cropped area and only seven states have above 34 percent in 2014-15.
• Pradhan Mantri Fasal Bima Yojana (PMFBY), which is a yield index based crop insurance scheme launched in 2016, has made substantial progress with more ground coverage compared to erstwhile schemes. During 2016-17, the target of 30 per cent of the Gross Cropped Area (GCA) in the country for PMFBY has been achieved.
Inclusive Development Index 2018: Performance Analysis of BRICS Economies
The Economic Survey 2017-18 has identified the following challenges before the Indian agriculture sector.

1. Feminisation of agriculture

With growing rural to urban migration by men, there is 'feminisation' of agriculture sector, with increasing number of women in multiple roles as cultivators, entrepreneurs, and labourers. As per Census 2011, out of total female main workers, 55 percent were agricultural labourers and 24 per cent were cultivators. However, only 12.8 per cent of the operational holdings were owned by women, which reflect the gender disparity in ownership of land holdings in agriculture. Moreover, there is a concentration of operational holdings (25.7 per cent) by women in the marginal and small holdings categories. This requires that women farmers should have enhanced access to resources like land, water, credit, technology and training.
The following measures have been taken to ensure mainstreaming of women in agriculture sector.
• Earmarking at least 30 per cent of the budget allocation for women beneficiaries in all ongoing schemes/programmes and development activities.
• Initiating women centric activities to ensure benefits of various beneficiary-oriented programs/schemes reach them.
• Focusing on women self-help group (SHG) to connect them to micro-credit through capacity building activities and to provide information and ensuring their representation in different decision-making bodies.
• Recognising the critical role of women in agriculture, the Ministry of Agriculture and Farmers Welfare has declared 15th October of every year as Women Farmer's Day.
In addition to the above mentioned existing interventions, the Economic Survey 2017-18 advised the government to formulate an 'inclusive transformative agricultural policy' to raise productivity of small farm holdings, integrate women as active agents in rural transformation and engage men and women in extension services with gender expertise.
2. Monocropping

From the Index of Crop Diversification, it is evident the cross diversification is not significant in the States like Chhattisgarh, Haryana, Madhya Pradesh, Odisha, Punjab and Uttar Pradesh. Among these States, monocropping is most prevalent in Odisha and Punjab. In Odisha, by 2014-15, 80 per cent of the cropped area has been under rice, while in Punjab, wheat and paddy cover 83 per cent of the cultivable area of the State. The issues related to mono-culture as witnessed in Odisha and Punjab are declining productivity, lower fertilizer response ratio, degradation of soil health and declining profitability of cultivation.
To overcome this challenge, Crops Diversification Program is being implemented by the Government in original green revolution states viz. Punjab, Haryana and in Uttar Pradesh to diversify the paddy area towards less water requiring crops like oilseeds, pulses, coarse cereal, agro-forestry and shifting of tobacco farmers to alternative crops/cropping system in tobacco growing States viz. Andhra Pradesh, Bihar, Gujarat, Karnataka, Maharashtra, Odisha, Tamil Nadu, Telangana, Uttar Pradesh and West Bengal.
The Economic Survey 2017-18 advised the government to encourage the cultivation of high value crops and horticulture crops as an alternate to moncropping.
India's poor ranking in Environmental Performance Index 2018 & Impact
3. Crop loss

Inadequate rainfall or drought was most reported reason for crop loss for all the selected crops except coconut and urad during the first half of the agricultural year. In respect of coconut and urad, the highest reported single reason for crop loss during this period was "disease/insect/animal".
To overcome this challenge, the Economic Survey 2017-18 advised the government to devise policies for encouraging Climate Smart Agriculture (CSM) among Indian farmers.
CSA is an approach for developing agricultural strategies to secure sustainable food security under climate change. CSA aims to tackle three main objectives - sustainably increasing agricultural productivity and incomes, adapting and building resilience to climate change and reducing and/or removing greenhouse gas emissions wherever possible.
To double the farm income by 2022, the Economic Survey 2017-18 has suggested the following measures.

1. With the predominance of small and marginal farm holdings, it is necessary to improve the educational status of farmers to increase their capacity to absorb technologies and adopt risk mitigating measures.
2. Farm mechanisation should be encouraged as it has a direct correlation with crop productivity. Farm mechanization saves time and labour, reduces drudgery, cut down production cost in the long run, reduces post-harvest losses and boosts crop output and farm income. Use of improved implements has potential to increase productivity up to 30 per cent and reduce the cost of cultivation up to 20 per cent.
3. The structural changes that are being witnessed by the agricultural sector in India necessitates re-orientation in policies towards this sector in terms of strengthening the agricultural value chain by focusing on allied activities like dairying and livestock development along with gender-specific interventions.
Conclusion

Agriculture and allied sectors has a critical role in ensuring food security, reducing poverty and sustaining growth in India. As agriculture entails risks related to production, weather, prices and policy, interventions by the government is of prime importance.
Economic Survey 2017-18 Analysis: Prices and Inflation
IAS Exam 2018 | Exam Pattern| Preparation | Syllabus | Study Material - a complete package