Foreign language career options: Here's all what you need to know
Planning to build career in foreign languages? Here are some ways to help you build career in foreign languages.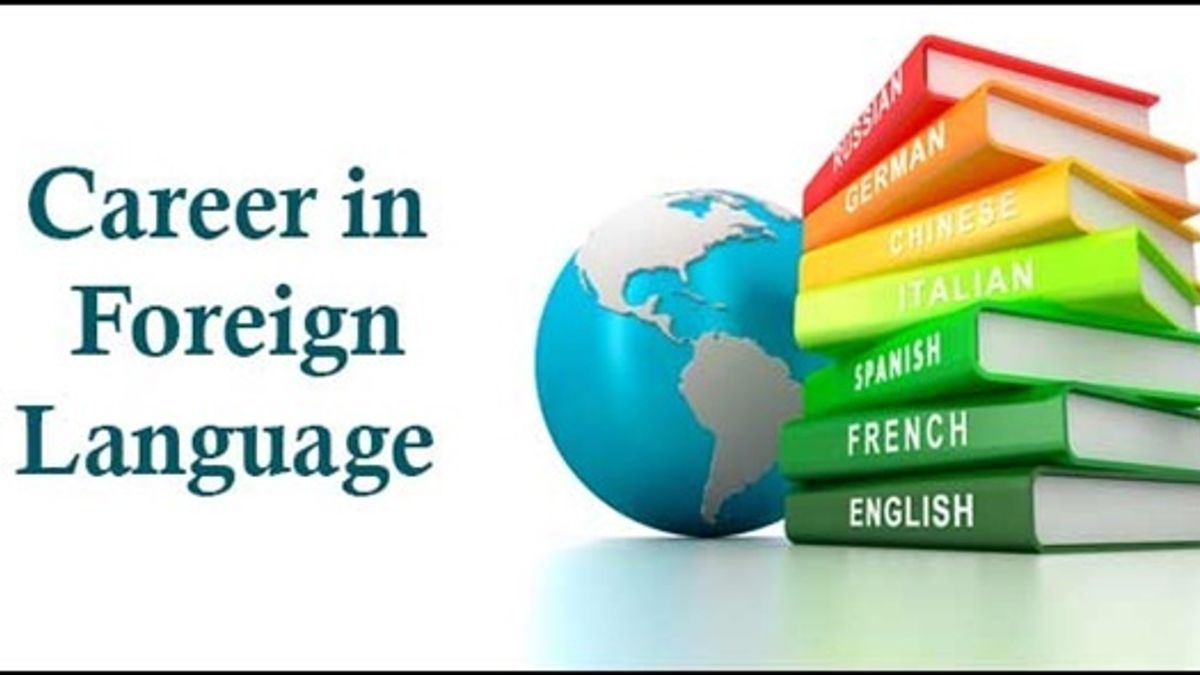 Foreign language career options
So, are you thinking to build your career in Foreign Language? If yes, then it will be pleasing to know that the employment opportunities in this field are steadily growing. For this reason, foreign language career options are being seen as a career option where the future of the professionals is secured.
As we know, the Indian origin companies are expanding their businesses in different parts of the world where indigenous people communicate what they have in their mind, to each other in their own regional languages. The companies see the communication gap as a barrier in understanding what is actually required for improvement. Owing to this, the demand for professional who can understand different languages is steadily increasing. In addition, there are some more career options also available in this field.
Well, if you too see Foreign Language as a tool to get success but don't know how you can use it, carefully read the details we have provided here.
Eligibility
As far as eligibility is required to pursue Bachelor Degree Course in Foreign Language, the candidates must clear the higher secondary examination from a recognised board. The curriculum of this course generally takes three years of teaching.
On other hand, the candidates need to clear their graduation with the same language course to take admission in Master's degree which generally takes two years for completion.
Specialised fields
Linguist

Interpretation

Translation

Teaching
Job prospects
The insightful understanding of a foreign language can help you to claim over a good number of job opportunities. You can choose professions like teaching, freelancing, and translator or an interpreter of foreign languages to gain what you consider as your own success.
If you have enough academic qualification and proficiency in any foreign language, you can apply in sectors such as tourism, diplomatic services, public relation, mass communication, international organisations, embassies, and many more.
In addition, the demand for the professionals who possess good language skills is steadily increasing in the multinational companies.
Moreover, writing content for digital platforms and decoding or interpreting the technical information can also be considered as a tool for professionals to achieve success in this field.
There are ample employment opportunities available for foreign language experts in this sector in reputed organisations like United Nation Organisation, Reserve Bank of India, Food and Agriculture organisation, Ministry of External Affairs, etc. Apart from this, a foreign language expert can also work in various embassies as a translator or interpreter.
Popular Foreign Languages
French

German

Russian

Chinese

Japanese

Spanish

Korean

Portuguese
Salary
A foreign Language professional can expect a pay of anywhere between Rs. 10,000 to 15,000 at the beginning of their career. Also, they can do translation work for which they can be paid Rs 50 to 100 per page on part time basis. An interpreter generally earns around Rs. 300 to 500 per hours.
Institutes which offers foreign language courses in India
School of Languages, Jawaharlal Nehru University, New Delhi

Indo Italian Chamber of Commerce, Mumbai

Banaras Hindu University, Varanasi

University of Delhi, New Delhi

Rajasthan University, Jaipur

Ram Krishna Mission, Kolkata

Japanese Information and Cultural Centre, New Delhi

Max Mueller Bhavan in Mumbai, Kolkata, New Delhi and Chennai

Pune University, Pune

Bharatiya Vidya Bhavan, Jawaharlal Nehru Academy of Languages, New Delhi

Central Institute of English and Foreign Languages, Hyderabad
Finally
Career in Foreign Languages can lay a solid foundation to your bright future if you know how you can use it. In this article, we have tried to provide all the details that can help you in building career as Foreign Language professional.
If you feel we have missed out on any other important thing that can help the professionals to select new careers, please make sure to write your feedback in the comment box. To help your family members, friends, and relatives for the selection of right career option, you can also share this article with them. To continue reading such articles, please subscribe to our newsletter. We would gladly send interesting articles related to job counselling and new careers directly to your inbox.