Healthy Eating Habits for SBI PO Exam Preparation 2018
You can't ignore the importance of healthy eating habits during exam time. There are many benefits of healthy eating habits. It helps you in a stressful periods such as exam time.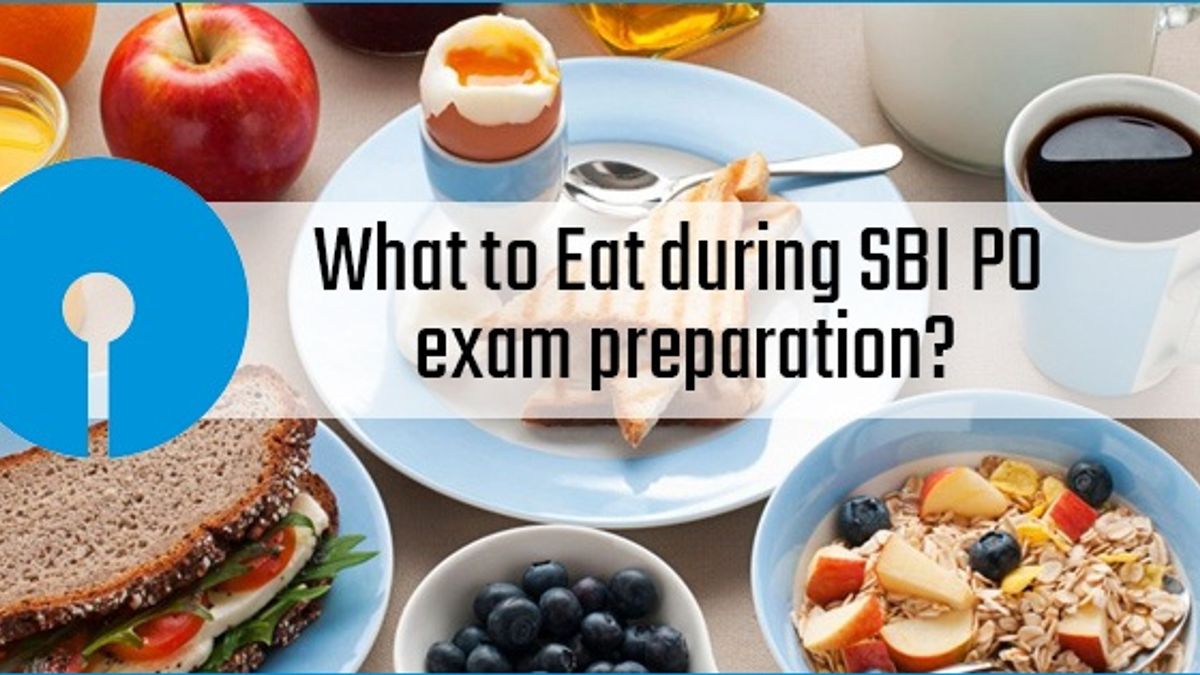 Healthy Eating Habits for SBI PO Exam Preparation
A lot has been written regarding the preparation strategy for cracking one of the most coveted examinations in the banking sector – the State Bank of India Probationary Officer (SBI PO) Examination. But there is one aspect, which everyone tends to ignore. Yes, we are talking about healthy eating habits so that you can focus on your preparation rather than your health at such a crucial juncture of your preparation strategy. This main problem arises because most of you are staying away from home and that is why quick meals or shortcut recipes are your best friends. But there are simple things you can follow during this stressful phase in order to keep your body and mind healthy.
Common Mistakes to avoid while preparing for SBI PO Exam 2018
SBI PO Exam Preparation 2018: What to eat and what not?
We have already talked about the problems and that calls for giving solutions so that your energy is not diverted from preparation and you can get everything without wasting much time. Here are some tips for eating healthy during this phase of preparation:
Remain well-hydrated: This is the first and foremost thing about every diet since, without water in your body, you cannot survive. Try avoiding energy drinks and too much of coffee. You can try fruit juice, green tea apart from normal water. Even if you are having coffee, try to keep it at the minimum.
Eat your breakfast properly: Here we are not talking about a piece of donut and caffeine but a balanced diet of protein, fibre, calcium and also a piece of fruit and vegetable. A proper breakfast can energize you to do wonders throughout the day.
Best Jobs that suits SBI PO Exam Preparation 2018
Try avoiding big meals: Yes, three big meals a day are not that healthy because it actually slows you down mentally and physically. Alternatively, try having balanced food multiple times throughout the day such as toast spread with peanut butter, cheese with fruit etc. Also, having meals at regular intervals actually help keep nutrient and energy levels stable.
Know what to eat: Everything is not that healthy for you and that is why it is important to have the balanced diet. Iron and Vitamin B are essential to maintain physical and mental strength to study well. Eggs, cereals, chilli, fish, spinach etc. are good for health at this stage.
Smart snacks hold the key: Snacks are very popular among students right from the college days and during your preparation also, it plays a vital role. Snacks should contain nutrients helpful for maintaining blood sugar level. You can have a banana with peanut butter, baked potato with cheese etc. as snacks during this phase.
Do not go for supplements: We are always looking out to have a short cut and ready-made food items such as supplements for various vitamins but remember, no supplement can replace the real food item. For example, no Vitamin C pill can replace the nutrient value of an orange.
SBI PO 2018: Must have hobbies to crack the Exam!
Eating healthy is as important as preparing properly for the examination of SBI PO stature because if you and your mind are not in good shape, you can never focus properly. That is why we have come up with the idea of giving you guys some handy tips in this aspect. We sincerely hope that you guys stay well so that you can give your best in the actual examination. This is indeed a lifetime opportunity and we, the banking team of Jagran Josh, are always there to help you in every step. Stay healthy, stay happy and give your best. Success will definitely be yours.'
Eat healthy and Score Well!
"Part of the secret of success in life is to eat what you like and let the food fight it out inside."-Mark Twain
All the best!!
Salary of Bank Employees after 11th bipartite Settlement