How to use your first salary that will make you happy?
First salary is the way to your future. Use it smartly.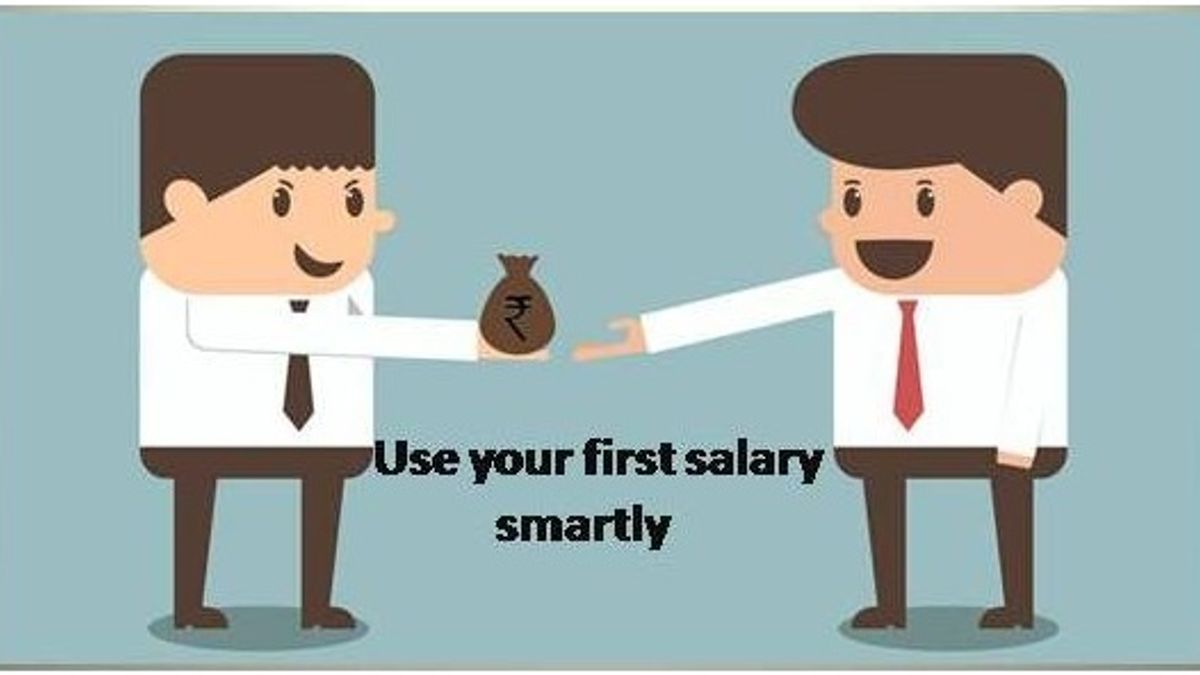 How to use your first salary that will make you happy?
The feeling of getting the first salary from your first job is beyond wordly expression. It is perhaps the threshold of success in everyone's life, and the beginning of a new journey towards self-development and independence. This is for the first time, when a person has done something solely for himself, which has given him pleasure of his life. Nevertheless, you may tend to get swayed with the alacrity of getting the first salary, and in the process, you will lose track in spending the money like a waste.
Therefore, you should also learn to control your emotions and feelings while you get your first salary, and try to use it in a productive way. Here, we bring to you some of the useful tips to use your salary in a way that will make your life better in present and in future as well.
Budget Planning
As soon as you become a salaried person, the first thing you need to do is to create a spending budget. For instance, note down your expenses such as the education loan, house rent and other miscellaneous bills. This will help you to track your expenses on a daily basis and help you to spend accordingly as per your limit. The habit of following a budget plan every month is going to help you in the long run when you are going to have a family. Maintaining a budget will keep your finances under your control, and your life will become financially sound.
Manage Your Debt
You can't ignore the seriousness of debt as it can get on your head any day. If you are spending money above your salary and potential, this is not going to do any good to you. Whether it is the education loan you need to repay or the credit card bills you need to pay, don't let the bills get accumulated into a huge amount. Spend wisely, and pay your bills monthly to refrain from unnecessary trouble of debts. One best thing you can do to stay away from the virus of debts is to spend as per the budget you have made, and restrict yourself in spending for the sake of meeting the expectations of your colleagues.
Develop a Savings Plan
This has been told by every financial advisor of all times, and we are simply repeating that here. It is of utmost importance to develop a saving plan for the future and for emergency cases. Everything is going good and you are living the life of a king, however, God forbid, at times of some unfortunate events, it's your savings that's going to help you big time. Therefore, whatever you are earning, spend it wisely, live the present fully, however, make sure to save a bit for the future. It is best to opt for long term mutual funds investment plans or you can also go for recurring deposits and term insurance plans. Start saving now!
Retirement planning
A cruel fact! The world looks colorful until you are young and have money. This is the time when everyone will be on your side and you apparently will feel like a king. There is no harm is living the most when you are young and enjoy life to its fullest. Nevertheless, you should also think about your future and about your old age. If you want to enjoy life till the time you live irrespective of your age, make sure to invest in retirement plans. And, the right time to invest in retirement plans is when you are starting your professional career as this gives enough time for your money to mature in the said time period.
Hope you will follow these rules, and stay happy forever! In case, you have something to say, please write down your thoughts in the comment box below. Also, you can share this article across your circle and let your friends know about the important rules in using the first salary like a pro!