Kick start your career in the world of Law with the Faculty of Law offered by SGT University
SGT University aims to educate its students in a way that they can face the real world with complete confidence and knowledge.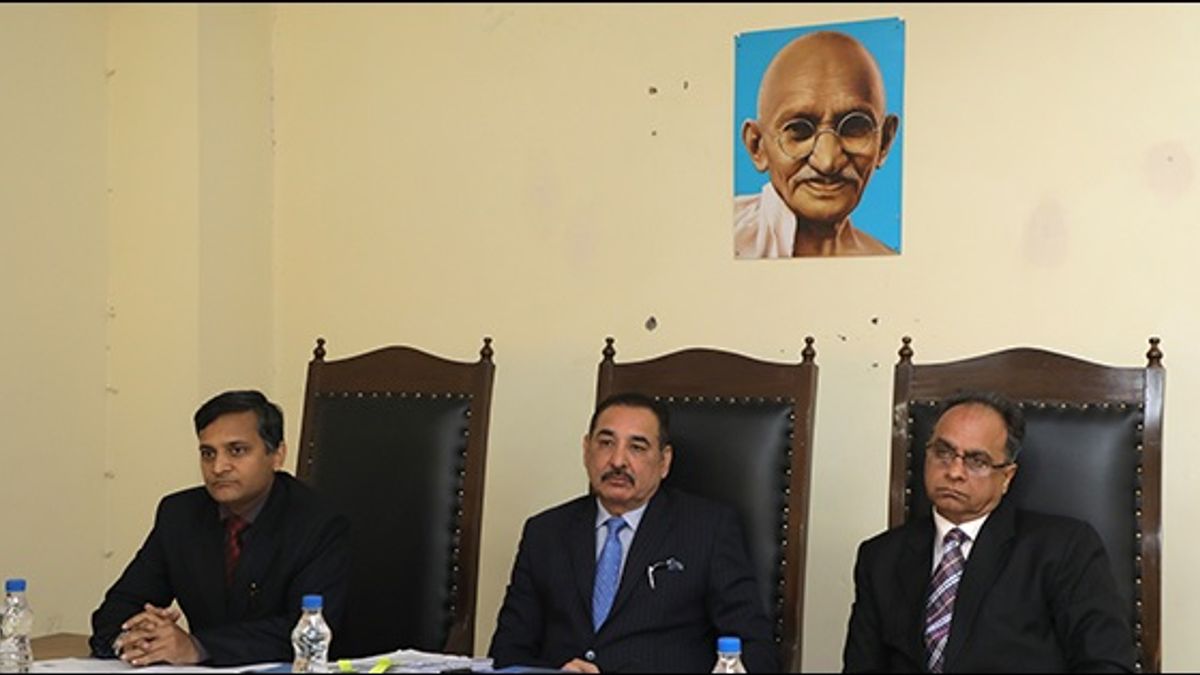 Kick start your career in the world of Law with the Faculty of Law offered by SGT University
SGT University came into existence in the year 2013 but the seeds for its magnificent growth were sown way back in 2002. SGT University's Faculty of Law was established in 2014 with the aim to develop academically competent legal professionals. Highly qualified and experienced Faculty have not only designed their curriculum in keeping with the emerging areas in the field of law but also at facilitating the academic growth of students and groom them to compete for prestigious positions in the field of Law and Judiciary. Apart from studies, the emphasis is also laid on organizing seminars, conferences and extension lectures on current legal issues, thus facilitating students to interact with nationally and internationally renowned legal luminaries.
Why Law at SGT University?
SGT University offers inter-disciplinary Research and Project Based Learning
Student fraternity from all regions of India ensuring cultural diversity for a vibrant campus life
Student exchange programs with Top International Universities
Student-centric teaching methodology to make students future leaders
Student Exposure
The Faculty of Law organized its 5th Moot Court Competition in which students from across 35 law schools of the country participated. Hon'ble Justice B.B. Prasoon, former Justice, Punjab and Haryana High Court was the Chief Guest at the Inaugural ceremony and Shri P. K. Malhotra, Former Secy, Law and Justice and currently Secy. General, ICADR. The valedictory address was delivered by Hon'ble Mr. Justice Deepak Mishra, former Chief Justice of India. In addition to this, Hon'ble judges of the Supreme Court of India, Hon'ble judges from various High Courts and Lower Courts along with senior advocates and other legal luminaries have been kind enough to preside over many of our Seminars and other educational programs thus motivating to students to pursue the study of law. The students have been also provided internships at reputed institutions like National Human Rights Commission, National Consumer Disputes Redressal Commission, Delhi, Delhi Dispute Resolution Society, Department of Law, Justice and Law Affairs, Prayas NGO, Delhi, Law Firms, Gurugram.
Some of the important events conducted by the Faculty are a seminar on Introduction to Arbitration Law in India, Seminar on Electronic Evidence; Issues and Challenges, Conference on "Data Privacy Challenges and Solutions (Personal Data Protection Bill, 2018), among others. Further, a Workshop on Mediation was also conducted.
Career Prospects
At SGT University, students are provided with complete exposure to corporate culture, placement counseling, personality development sessions, core and, soft skill developments and many more things are done for all over development of students. Our students continue to find professional careers in the institutions like National Human Rights Commission, National Consumer Disputes Redressal Commission, Delhi, and Delhi Dispute Resolution Society etc. The Faculty of Law has an academic partnership with National Law University Bangalore whereby students get the opportunity for Interdisciplinary Research and Project Based Learning. By pursuing law at SGT University, students find themselves competent enough to face the real world and build their space as a professional in Judiciary, civil services, public prosecutor, litigation, legal advisors in private firm, corporate counsel, intellectual property rights, NGOs and Thinktank, academics, Defense Services (JAG), Legal Journalism, Legal Process Outsourcing, Legal officer in Bank, Insurance Companies, Court Clerk and other Govt. /Private Sector Jobs.
Regular classroom Lectures are held adequately with Presentations, Interactive sessions, Group Discussions, Seminars are the various teaching methodologies to help teaching-learning. The course curriculum is designed in such a manner that for the honors courses, a student can choose two areas of his/her own choice for specialized study. This specialized study in their chosen fields equips them for professional challenges.
SGT University aims at providing knowledge to its students to such an extent that they find a suitable place in the court of law to provide justice to the society.
For free counseling session visit our University on June 29, 2019
Call us at - 18001025661
Click here for Admission Enquiry…..
Disclaimer: The information provided in this Notification is solely by SGT University., Jagranjosh.com bears no representations or warranties of any kind, express or implied, about the completeness, accuracy, reliability, suitability or availability with respect to the information. Individuals are therefore suggested to check the authenticity of the information.