Maharashtra State Board HSC Geography Syllabus, Pattern and Marks Allotment
Students can check here Maharashtra Board HSC Syllabus for the common elective subject of Science, Commerce and Arts streams i.e. Geography mentioning Pattern and Marks scheme for Class 11th as well as Class 12th.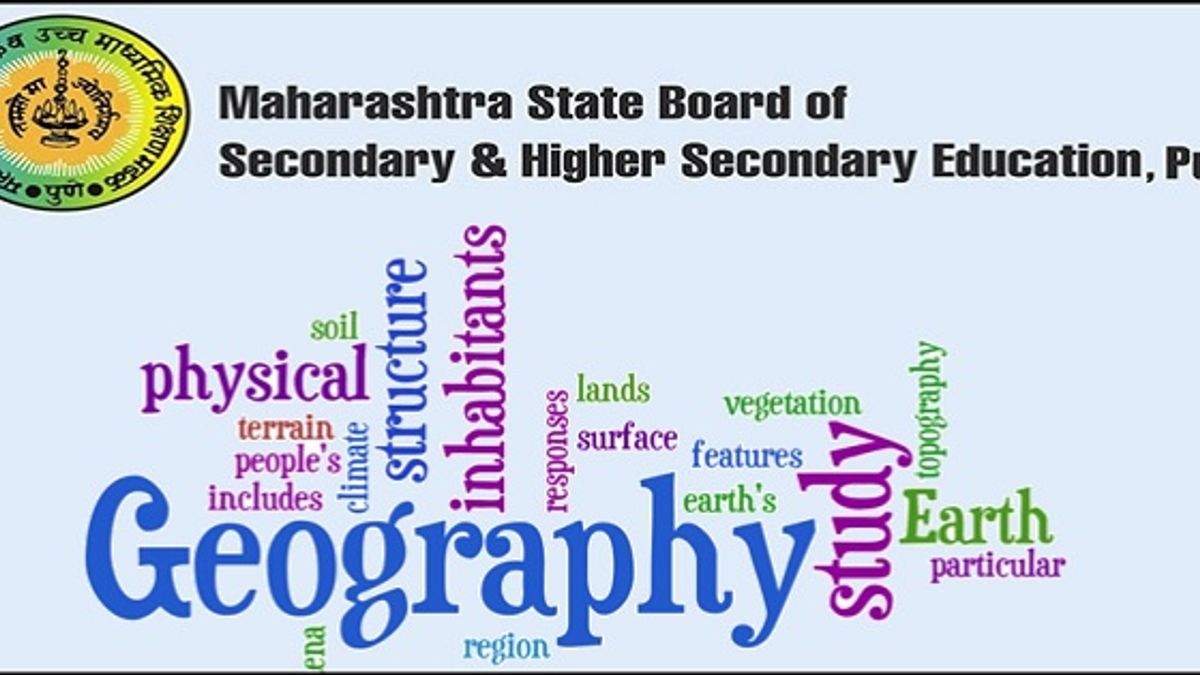 Maharashtra State Board HSC Geography Syllabus
Maharashtra Board Higher Secondary level syllabus for Geography subject of Class 11th and Class 12th is available here. The new syllabus of Maharashtra HSC Geography subject has been revised as per the curriculum of NCF and SCF and also after considering geography subject syllabus of some other states. The Geography subject up to secondary level is included in social studies which is a combination of History, Geography and Civics. However, from Class 11th onwards, the subject is taught separately therefore, the syllabus has been designed on basis of all the topics studied by students up to class 10th. Students who are studying or will be starting the new session of Maharashtra Board HSC can check here complete syllabus for Geography subject including examination scheme, units, and detailed topics.
Highlights of Maharashtra Board HSC Geography Syllabus:
The Geography subject can be selected by students of all stream i.e. Commerce, Arts as well as Science stream as an elective subject as they need to study seven subjects at HSC Level which includes 3 compulsory subjects and 4 elective subjects.
The 100 marks weightage for Geography subject is 80 marks for Theory paper and 20 marks for Practicals/Oral/Projects.
The subject Geography is given 8 periods per week (For Arts, Commerce & Science Students) which includes 4 periods for Theory learning, 3 periods for Practical and 1 period for Tutorials.

The types of question asked in Maharashtra HSC Geography paper are –
Objective Types – one mark questions
Short Answer Types – two or three marks questions
Long Answer Types – four or five marks questions
Maharashtra Board Class 11th Geography Syllabus –
Units

Detailed Syllabus

Unit 1: Physiography

Mountains
Plateaus
Plains

Unit 2: Movements of the earth

Rocks
Earthquakes
Volcanoes

Unit 3: Climate

Temperature
Pressure
Precipitation

Unit 4: Drainage System & Water resources

Main rivers
Lakes
Availability of water
Usage
Water scarcity

Unit 5: Oceans & Marine eco system

Structure of ocean floor
Archipelago group of Island
Marine eco system
Ocean resources

Unit 6: Natural Vegetation

Distribution
Importance of forests
Deforestation

Unit 7: Biomes and Biodiversity

Types of Biomes
Biodiversity

Unit 8 : Disaster

Natural disaster
Manmade disaster
Maharashtra State Board HSC English Syllabus
Maharashtra Board Class 12th Geography Syllabus –
Units

Detailed Syllabus

Unit 1: Population

Growth, density, distribution
Sex ratio Literacy
Race, religion and Language

Unit 2: Migration

Unit 3: Agriculture

Types of agriculture
Crop distribution

Unit 4: Minerals and energy resources

Unit 5: Industries

Agro-based
Mineral based
Other industries
Distribution

Unit 6: Trade

International trade
International trade organisation

Unit 7: Transportation and Communications

Types of Transportation
Modes of Communications

Unit 8: Economic developments

Global situation
Human development