MBA in International Business (IB): Career Options & Prospects
A graduate is required to make a choice according to his/her preference and MBA in International Business is one of the best courses that can be taken up by a student, particularly if he is interested in traveling around the world.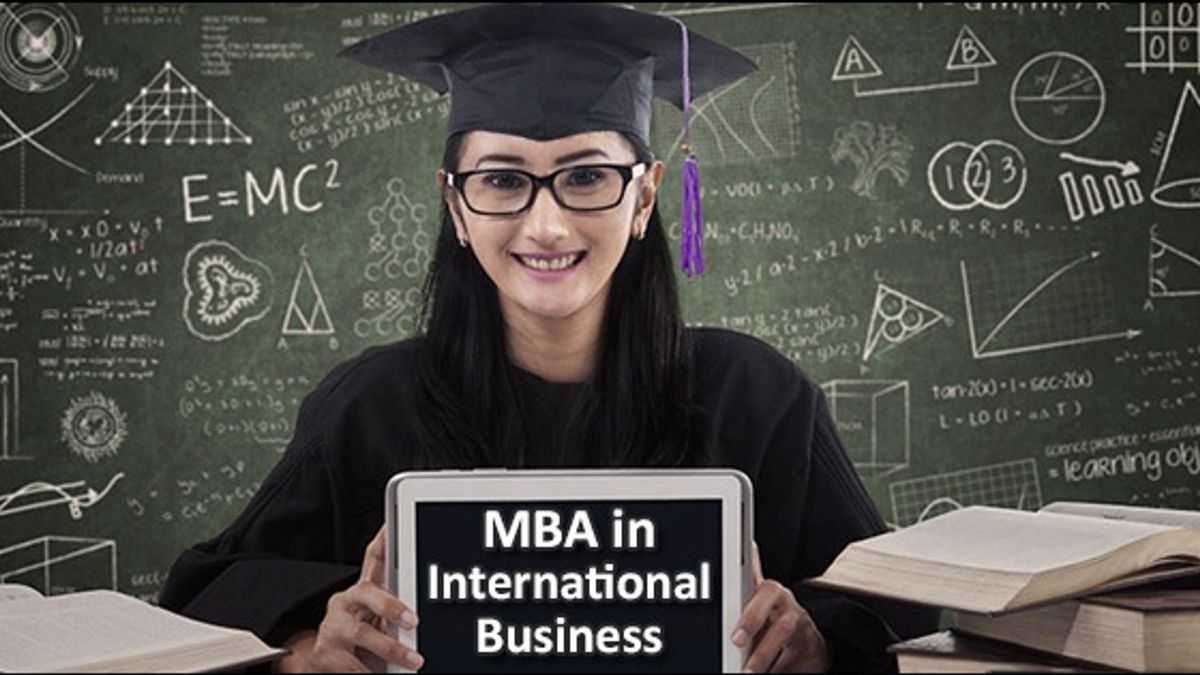 MBA in International Business (IB): Prospects & Career Options
MBA has always been considered as one of the most lucrative career options when it comes to the salary packages being offered. With the fast pace of development and the changes that are taking place in the economic scenario, there is a need to come up with programs that can prepare students to adapt to the conditions and be prepared for the upcoming challenges and opportunities. As a result of this requirement there are a number of courses like MBA in International Business on offer. A graduate is required to make a choice according to his/her preference and MBA in International Business is one of the best courses that can be taken up by a student, particularly if he is interested in traveling around the world.
Why MBA in International Business?
The rise in the number of international companies and growing businesses that are competing at an international level has led to an increase in popularity of courses like International Business. Many of these companies that are looking to expand and establish their business abroad need candidates that are both efficient at handling international scenarios and are also well-versed with the theories and concepts that can be useful for business' establishment. There is another factor and that is the risk involved and so the candidates who have studied International Business are preferred by MNCs during recruitment. All these factors and the opportunity to travel abroad add to the temptation of pursuing a course in International Business at the post graduate level.
Scope of MBA in International Business
MBA in International Business is all about developing an understanding of the resources that exist on a global level. It curtails the students to the needs of the international firms and prepares them to be able to exploit the resources that exist in the best possible manner. The scope of this course lies in the opportunities with respect to career that exist and the packages offered to candidates holding a degree in this field. It also provides an opportunity of traveling abroad and settling in any part of the world that is ready to provide the candidate with an alluring offer. MBA in International Business management provides an opportunity to work for world's best companies like Bank of America, Walmart, etc. It also provides the candidates to gather all the knowledge and information that is possible related to the international market and the economic conditions. There is also a scope of getting an offer that helps the candidate make a move to a different nation and allows him/her to explore several new places.
Career Options after MBA in International Business
The career opportunities that a degree holder in International Business can have are galore. It is not just the airlines and international chain of restaurants that hire students of International Business but also the government agencies and the non-profit organizations. There are a number of international banks that also sought after the individuals who have a degree in this field. Travel and tourism and hospitality are other domains where these candidates can find a place post graduation. A degree obtained in International Business management can specifically get the candidates a job as a management analyst, administrative service manager and/or chief executive officer.
| | | | |
| --- | --- | --- | --- |
| Career Option | Management Analyst | Administrative Service Manager | Chief Executive Officer |
| Educational Background | Bachelor's and MBA in IB | Bachelor's and MBA in IB | Bachelor's and MBA in IB |
| Percentage of Job Opportunities | 29 | 20 | 11 |
| Average Salary/annum | $80,000 | $87,000 | $180,000 |
Source: U.S. Bureau of Labor Statistics
International marketing, foreign exchange management, export and import management, international finance and international logistics are some other fields, which can be taken up as career option by the candidates. Becoming a consultant for an international organization or an export coordinator can also earn a candidate huge package. The other different opportunities that exist include being a global business manager, project manager, material manager, supplier manger or investment-banking manager. Since the course curriculum is such that the students learn about all the aspects that are related to the global resources and their utilization, therefore, it is easy for the students and the degree holders to get a job in the same field very quickly.
Pay Packages offered for MBA in International Business
The package is the biggest plus point with the degree in International Management and thus, it is obvious that they are good enough to attract a pool of candidates. A normal package can range anywhere from $50,000/annum to $85,000 whereas if the candidate grabs a high-profile job like that of an investment banker and/or risk analyst, he can expect an offer of more than $100,000/annum. The chances of getting a high paying job and a number of opportunities to travel across the world make this an opportunity that is to be grabbed as seen. The packages for each particular designation vary but it is definitely much higher than that of a candidate from simple MBA background.
Top Universities
The Indian universities that provide this course include Indian Institute of Foreign Trade (IIFT), JK Business School, Asian School of Business Management, Asia Pacific School of Information Technology, Institute of Public Enterprise, New Delhi Institute of Management, Symbiosis Institute of International Business, etc. Most of the Indian institutes provide a postgraduate diploma but then the candidate's ability and market's requirement prevent it from being a hindrance. The basic requirement for admission to this course in Indian institutes is the entrance exam conducted on the national level or the one that some of the universities conduct individually.
The top universities providing this course across the world include INSEAD, based in Singapore. It tops the list with the average GMAT requirement of 704. It is followed by Harvard Business School, The Wharton School, University of Pennsylvania, London Business School and IE Business School, in the list of top 5 IB schools with their respective GMAT scores being 730, 725, 698 and 680.
Top Recruiters
The top recruiters of the candidates with an International Business degree are the MNCs that are looking for establishment and expansion of their business. There are also a number of government agencies that look for suitable candidates to be employed for functioning at different sections. Some of the popular names of Indian companies include:
• Cognizant
• Capgemini
• Deloitte
• Wipro
• Bharti Airtel
• ICICI Bank
• Accenture
• TCS
• BCG
• Goldman Sachs
• HSBC
The international companies for international business students are:
• U.S. Department of Commerce
• U.S. Department of State
• The International Trade Commission
• Boston Consulting Group
• Walmart
• JP Morgan
• Merck