Must follow rules to have fun at office parties
Got an invitation to attend office party? Here are the rules to follow to enjoy most of the office party this season!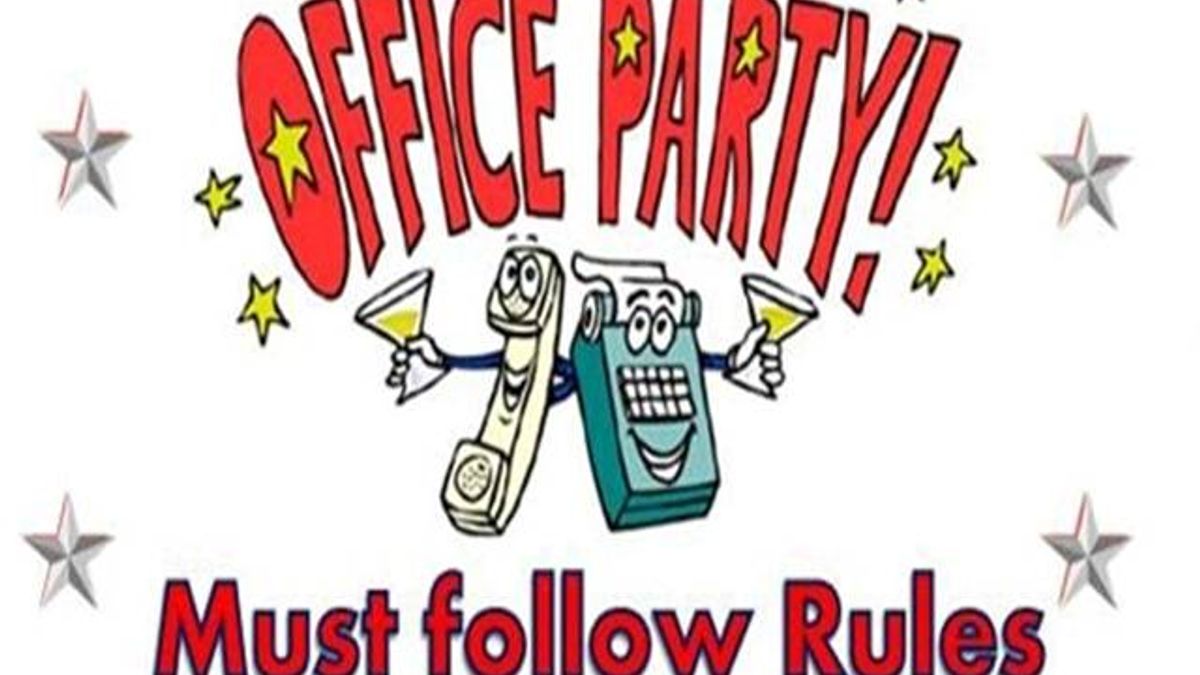 Must follow rules to have fun at office parties
Office parties are always fun, provided that either you or your colleagues don't mess up the occasion with absurdity. It is the time of the year when everyone can unwind themselves and get high on party mode. At social gatherings, you can be at your dapper best! It is a wonderful chance to meet and greet people whom you haven't met in centuries. A fun and frolic time to take a break from the work and socialize with your official buddies.
So here are some must follow rules that you shouldn't ditch when you get a party invitation in office:
1. Accept the invitation gracefully
The first step is to respond to the RSVP of the invite being sent to you by the HR department. It is not just your prerogative but your duty to respond back whether you will be able to show up for the event or not. The organizers will make arrangements for the party accordingly. For say if the party is being organized on the weekend and you do not plan to attend because of some previous commitments outside work, then inform the organizers via mail or message, whatever way is mentioned on the invitation. Your timely response will help the organization save the added cost.
2. Make sure you attend the party
Until and unless you are bound by any unavoidable commitment or emergency situation at personal front, do not miss out the chance to attend the office party. It is a lucrative chance to take time off from work and make the most of the present time. Do not avoid parties thinking they are a waste of time. Companies incur a cost to make sure that employees get job satisfaction out of these events. This is an attempt to instill a feeling of ownership towards the workplace.
3. Dress you as per the decided theme
If the party is organized on the theme of Christmas, do no turn up in ethnic wear of yellow and blue color. When you dress up in sync with others, it creates an aura that oozes positive vibes. Don't be the spoilt sport at the party. Be the life of the party and let others cherish your presence.
The employee shown the cartoon above makes everyone wonders if he could be as productive at work as he is in the party. Show off your quirky skills and use this platform to entertain yourself and others.
Grooming Tips to show up gracefully at workplace
4. Moderation is the key
The most important tip to attend an office party is to stay in your senses. Don't get carried away after a few drinks. Your lose talk can cost you your job in the end.
Make sure that you behave decently at the ball. It is not a club where you can blabber endlessly and someone will drop you home.
Secrets that you must never reveal in office
5. Networking is fun, don't miss it
True that! Office parties are the best platform to interact with your long lost colleagues. You have all the time to meet and greet people from all departments and share never-ending talks without having to keep track of time.
You are not loaded with work or being pushed to achieve deadlines every now and then. Take pride in the moment that you have a great workplace that lets you move out of your shell.
Unspoken Rules of Socializing at Work
6. Don't be into the phone all the time
Keep your phone at a good distance. Avoid peeking into it after every second, turn off the notifications. This will let you have a good time at the party. Have fun with your colleagues. Take part in games and other fun activities. Schedule your appointments for a later time. Rejoice at the moment and stay away from phone calls.
7. Thank the organizers before leaving
One of the most courteous ways to leave the party is only after you thank the organizers. They put tremendous efforts to organize the event. Appreciate their efforts so that you can expect another party soon. People get motivated when you appreciate or reward them for good work. Don't overlook their initiative that made you day at the workplace.
Got an invitation to attend the office party? Don't miss out on these rules to enjoy the party to the fullest. Don't be the party crasher or the spoilsport at the event! If you have some important tips to share, do mention them in the comments section below. To receive more updates on office life, stay tuned with us at at https://www.jagranjosh.com/jobs
Also Read...