Quirky stationery items you have to get your hands on this semester
For a stationery lover, pens and sticky notes are big motivation for studying. Here are some quirky stationery items which need to be a part of your study desk.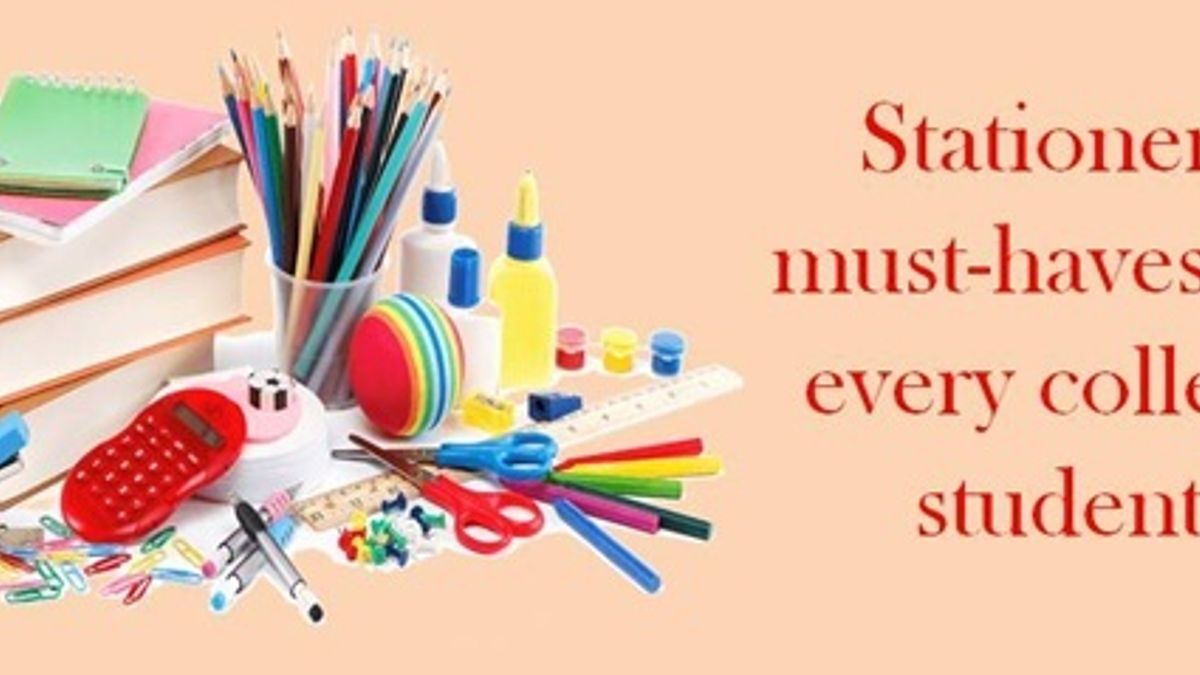 Stationery must-haves for every college student
As students who grew up in the 90s, most of us started forming a fascination for stationery when our parents bought those fruit shaped erasers which smelled so tasty, you could eat them. Then came the double-decker pencil boxes which were fancy as hell and had different compartments for different items. It was a matter of pride to bring these things to class and while we grew up and entered college, the love affair with stationery continued. Even to this date, pens, pencils and folders make for an important part of our study habits. As you start your college, or probably already have, here's is a list of coolest stationery online for you to buy this season:
Tumse Na Ho Paega Notepad
If you happen to be a gangs of Wasseypur fan, this is the notebook for you. The products is sold by Happily Unmarried, who have a collaboration with Phantom Films- The company formed by directors of Gangs of Wasseypur, Queen, Lootera, Ghajini and Bombay Velvet. The notebook costs Rs. 150 and is a great addition to the stationery of anyone who is passionate about Indian cinema.
Tick-It Stationery
This tick-it sticky notebook will help you in remembering your tasks for the day. College can be hectic, making you forget a lot of tasks. Sticky notes are a great way to make and keep a track of tasks you need to accomplish on that particular day, week or month. What's more? It just costs Rs 100 so you don't have to think about the expenses as well.
Loudspeaker Pen Stand
All the pen collectors will know how big a problem it is to keep them at a place from where they are not stolen or get lost. This loudspeaker-shaped pen stand is quirky and can accommodate many pieces at the same time. As shown in the picture, you can also insert sharpener and eraser on the bottom side of the stand. Taking the 'pen is mightier than sword' phrase seriously, this is another happily unmarried product you will love to have as part of your study desk.
Reading Lamp Bookmark
All the booklovers will know the joy of owning a good bookmark. The product is easily available on Amazon and gives the illusion of shedding light on the last read page. They come in different colours and cost 199 rupees. You will surely love how cute they look attached to your favourite book.
Markers - High Style
This is for all the make-up lovers out there. These look like nail-paints and lipsticks at first glance but as you open the cap, they turn out to be fun highlighters. You can find them on the website cooliyo.com. They cost Rs. 400-500 and come in packs of multiple colours. They will definitely become the centre of attraction for every stationery lover and add that required colour to your otherwise monotone notebooks.
Foldable Silicon Calculator
These silicon foldable calculators are everything you wanted from a stationery product and proof that calculators do not have to be boring after all! They come in different vibrant colours and even have protruding digits on them. They do not have the functionalities of fancy scientific calculators but work well for everyday calculations. You can buy them from shopclues.com for Rs 500.
Conclusion
Stationery lovers will understand the love for collecting items like these, even if they go unused for month. If you are one of the people who crowds the stationery section in book fairs, this list is for you. All you have to do is to log in to the websites mentioned and these pieces of beauty will arrive your home.