For an MBA aspirant, reading is one habit that they must cultivate or should always hold on to! While reading will suffice the purpose of cracking the MBA entrance exams, it will also help them build managerial perspective and gain insights about various genres of life. Be it any genre associated with religion, caste, creed, philosophy, spirituality, social or political scenario, books will always provide a wider picture of the world outside the zone of your knowledge. Not only this, books serve as a window to explore the thoughts of specialists of a particular genre and thereafter relating your ideas and opinion with that of the author.
Hence, we have prepared a list of popular and renowned top 10 books that every MBA graduate and MBA aspirant must read in order to understand and gain the perspective which is required for becoming a future manager. The list comprises of various genres and will help you understand the theoretical concepts that you will read in the classroom-training.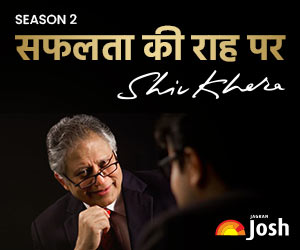 Read the Top 10 Books that every MBA Aspirant must read:
1. Fortune At The Bottom Of The Pyramid
Author: C.K.Prahlad
The book consists of a number of case studies. These cases are focused on businesses that have thrived with BOPP models. The BOPP is a new business models that is targeted at providing goods and services to the poorest people in the world
2. The Shadow Lines
Author: Amitav Ghosh
"Shadow Lines" is a story about the lead character who views the world more through the memories of his family than through his own eyes not only gives you insights about politics in India. The Book will also help you gain a better understanding of the family structure and how it affects the psyche of every family member. Products, strategy, communication….many of the things that you will devise in the future will have to address the family or someone who's an intricate part of a family.
7 success stories of IIM alumni
3. A Never Before World
Author: Rama Bijapurkar
'Never Before India' is a perfect book that provides you examples of unique products that can be developed only in the newly emerging India to challenging the idea of who exactly constitutes the middle class in India, this book is an enlightening read from beginning to end.
4. Moneyball: The Art of Winning an Unfair Game
Author: Michael Lewis
The book by Michael Lewis helps you appreciate that Management is not just a challenging game but a tact that can be handled with wit. It's a baseball story and it's been made into a movie starrring Brad Pitt.
5. The 7 Habits of Highly Effective People
Author: Stephen Covey
The 7 Habits of Highly Effective People is considered to be one of the most influential books written by Covey. The author presents seven habits that have become famous because it 'works':
Habit 1: Be Proactive
Habit 2: Begin with the End in Mind
Habit 3: Put First Things First
Habit 4: Think Win-Win
Habit 5: Seek First to Understand, Then to be Understood
Habit 6: Synergize
Habit 7: Sharpen the Saw
Building the right resume for 2017
6. Connect the Dots
Author: Rashmi Bansal
This book explores 'the ardent lives of 20 real-life entrepreneurs without an MBA degree' and how they chalked out their own success. The book has three sections – Jugaad, Junoon and Zubaan. All the sections have their specific stories which will keep the readers hooked and will provide a holistic view of how to become an entrepreneur.
7. Outliers
Author: Malcolm Gladwell
Malcolm Gladwell examines the factors that create successful people and high-achievers. He brings in Canadian ice hockey players, Bill Gates, The Beatles and other examples to examine 'perceived intelligence' and rational decision making. Gladwell talks about a '10,000-Hour Rule' and claims that the key to success is about practicing a specific task for 10,000 hours.
8. How to Win Friends and Influence People
Author: Dale Carnegie
This book of Dale teaches the importance of communication at work, how to handle people, ways to make people like you, and so on. It talks about how to achieve enlightened interpersonal effectiveness, gain holistic perspectives, and express ideas in ways that are heard.
9. Straight from the Gut
Author: Jack Welch
Jack Welch defied conventional wisdom and turned an aging behemoth of a corporation into a lean, mean engine of growth and corporate innovation. In this remarkable autobiography-a classic business book and runaway New York Times bestseller now updated with a new afterword by the author-Jack Welch takes us on the rough-and-tumble ride that has been his remarkable life.
10. The Essays of Warren Buffett (2001)
Author: Warren Buffett and Lawrence A. Cunningham
This novel by Buffett throws light upon him wisdom regarding the financial crisis the housing bubble corporate governance. The books also centers upon the Berkshire Hathaway's acquisition of Burlington Northern Santa Fe the role of oversight in heavily regulated industries today's best investing opportunities and the weaknesses of popular option valuation models.
The list of top 10 books that every MBA aspirant must read is recommended to help you gain a perspective of overall personality development. Alongside you will be able to develop your thinking and analytical skills before venturing into the real corporate world. The books will help you groom those aspects of your personality that remains latent and unexplored by you.
For more updates on MBA CASE STUDIES, keep visiting MBA section of jagranjosh.com. subscribe to our weekly newsletter by registerign with us!