Top Jobs Closing This Week: Last Chance to Apply for 20000+ Posts of Constable, Lecturer and other
Top Jobs Closing This Week: check out the list of notifications for 20000+ Posts of Constable, Lecturer, medical professional and other posts ending this week.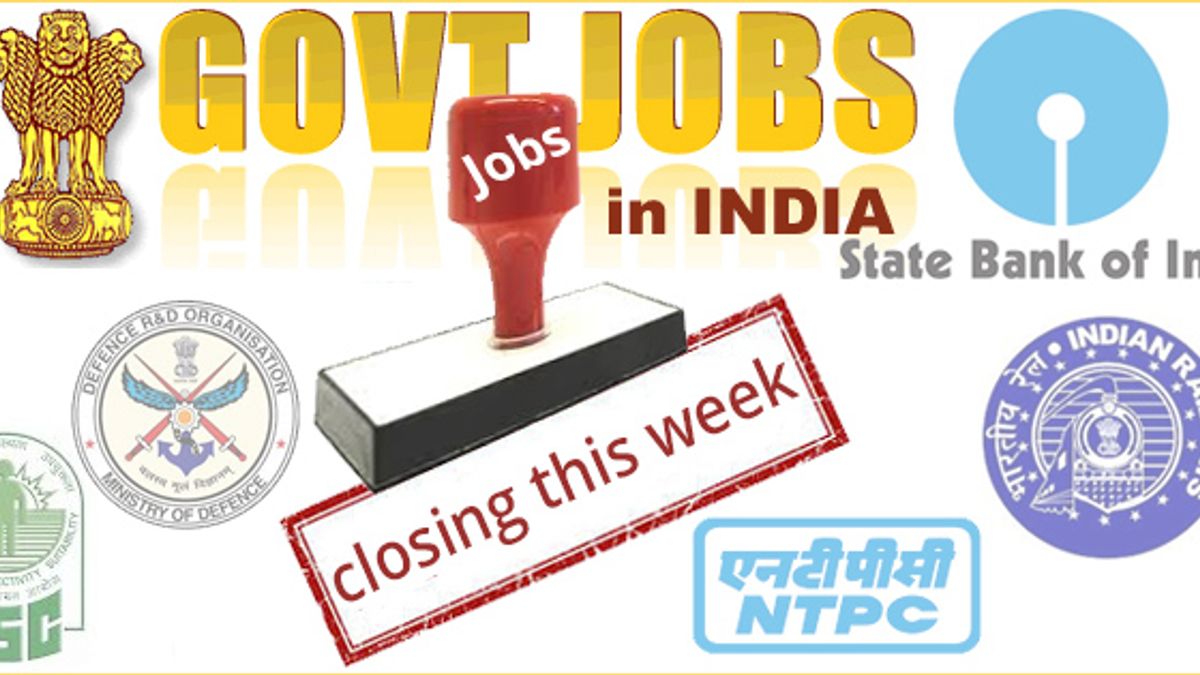 Top Jobs Closing This Week
Govt Jobs aspirants are bombarded with the multitude of job notifications every week in the govt sector, with so many options to consider in each job category, it becomes difficult to keep track of various details required to submit their job applications, especially the last date.
Many times eligible candidates despite having requisite qualification miss out on job opportunities just because they were unaware of the last date of applications. Keeping in mind the difficulty faced by the govt jobs aspirants Jagranjosh every week comes out with the list of jobs ending this week.
Jagranjosh has listed the job notifications ending this week in a date wise manner. Aspirants can check the list of job notification ending on the mentioned date under the 'Closing on ' tag.
This week we have 13000 plus vacancies for Constable, notified by the Rajasthan Police. The last date for submission of an application for these posts is 14 June 2018. If you are looking for jobs in Rajasthan then you may also consider the 5000 plus vacancies notified by the RPSC for School lecturer Posts.
If you are looking to job under the medical/ Paramedical category, then you may have a look at vacancies for Senior Resident, Medical Specialist, Staff Nurse and associated posts mentioned in the list too.
For more jobs ending this week and detailed notifications, candidates can click on the links provided below.
Detailed Notification

Income Tax Department, Tamil Nadu Recruitment 2018, 32 Inspector, Tax Assistant and MTS Posts

AIIMS Bhubaneswar Recruitment 2018, 150 Vacancies for Senior Resident and PDF Post

Govt. Medical College & Hospital, Balangir Hiring 117 Radiographer & Staff Nurse Posts

Govt Medical College & Hospital, Balasore to Hire 141 Staff Nurse & Other Posts
NHM UP Recruitment 2018: Apply Online for 529 Specialist and Doctor Post

Ram Manohar Lohia Hospital, PGIMER Jobs 2018 for 68 Junior Resident Post

NHM, Punjab Recruitment 2018 for 62 Information Assistant & Computer Operator Posts

DHFWS, Hooghly Recruitment 2018, Apply for 112 Staff Nurse, Medical Officer and Other Posts
Maharashtra Police Recruitment 2018 for 204 Assistance Intelligence Officer Post:Graduates Can Apply

Punjab PSC to recruit 67 Posts through Punjab State Civil Services Combined Competitive Exam 2018

RPSC Recruitment 2018, 52 Vacancies for Assistant Agriculture Research Officer Notified

AIIMS Raipur Jobs 2018: Walk in for 55 Junior Resident Post

Pune Cantonment Board Job 2018 for 95 Special Educators & Other Posts

Kerala Public Service Commission Recruitment 2018, 113 Vacancies for Extra Ordinary Gazette Post

UPSC Invited Applications for 65 Assistant Professor & Other Posts, Apply by 14 June

CMHO Jashpur Recruitment 2018 for 127 Secretarial Assistant, Lab Technician, ANM and Other Posts

Chhattisgarh Police Recruitment 2018: Apply Online for 154 DEO and Constable Post

Rajasthan Police Recruitment 2018; Apply Online for 13142 Constable Posts

IIT, Delhi to Recruit 75 Group A & Group B Posts

RSMSSB Recruitment 2018, 402 Vacancies Notified for Junior Instructor Post

CMHO, Raipur Recruitment 2018, 109 Vacancies for Dental Assistant, Lab Technician and Other Posts

Closing on 16 June 2018

RPSC Recruitment 2018, Application Process Started for 5000 Vacancies of Lecturer (School)