UPSC Civil Services Exam is the ultimate goal of many in India. People in India take UPSC Civil Services Exam to be the final outcome of their careers. And why not? A candidate works his sweat out for clearing this larger than life exam in India. They put their lives, their perseverance into their preparation. So for many, it becomes their life. So, clearing this exam to become an IAS becomes the happiest moment of their lives. However, there are some who do not even stop searching for happiness after clearing this exam. It has been noted that many of the selected candidates when they reached LBSNAA found partners for life. Today let us know about those IAS officers who found their life partners in LBSNAA after clearing Civil Services Exam.
As per a report of Economic Times in 2016, a batch of 156 IAS officers went on their training in LBSNAA. After three months of training itself, there were 6 married couples among them. In 2015 also it was noted that 14 officers at LBSNAA had married either a batchmate, a junior or a senior officer.
UPSC IAS: List of Famous IAS Couples Of LBSNAA
The UPSC training is done at Lal Bahadur Shastri National Academy of Administration (LBSNAA). The most famous of the couples there have been Tina Dabi and Athar Amir Khan.
Jasmeet Singh Sandhu-Artika Shukla: IAS officer Artika Shukla belonged to Varanasi, Uttar Pradesh while IAS Officer Jasmeet Singh Sandhu was from Delhi. Jasmeet had secured 3rd rank in UPSC 2015. Jasmeet Singh Sandhu and Artika Shukla met in Mussoorie at LBSNAA where their liking for each other flourished. Both got married in the year 2017.
Srishti Jayant Deshmukh-Nagarjuna Gowda: These two are 2019 batch officers. Srishti Jayant Deshmukh and Nagarjuna Gowda came across each other in LBSNAA. In 2021 reports came that these two are engaged and are about to soon get married. Check their engagement picture below.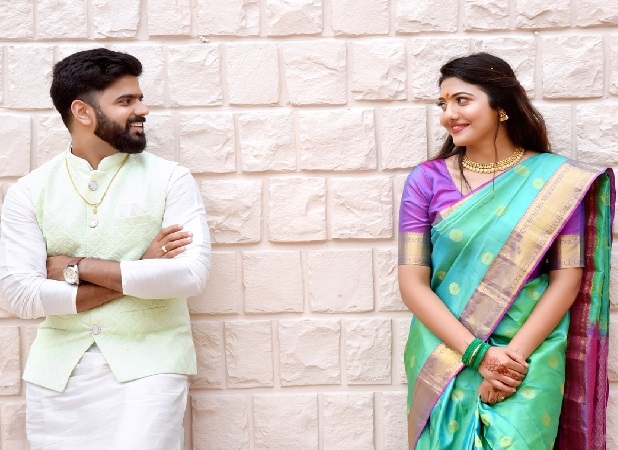 Smita & Akun Sabarwal: IAS officer Smita is married to IPS officer Dr Akun Sabarwal. It is said that they met during their training at LBSNAA and fell in love. Now they have two children named Nanak and Bhuvish. Smita Sabarwal is a very well known IAS officer. She is famous for her style of work.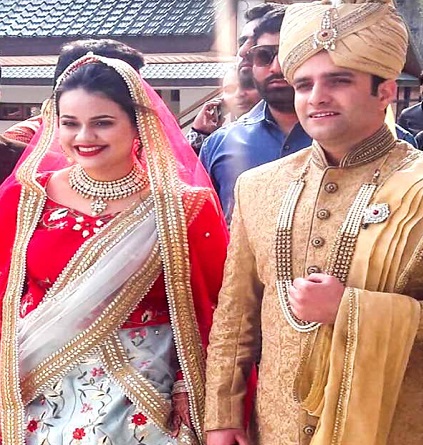 Tina Dabi-Athar Amir Khan: IAS officers Tina Dabi and Athar Amir Khan are a product of LBSNAA. Tina Dabi had secured rank 1 and made news all over the country and the same year Athar's rank was 2. These two fell in love while training at LBSNAA and got married in 2018. Many politicians also participated in their weddings. They are, however, now separated.
The list of such officers is a long one, but the above four couples have gathered the most attention from the media and the masses. UPSC CSE is an exam conducted annually to select the officers of the administrative service in the country.
RELATED|
UPSC Civil Services Mains Result 2021 & IAS Interview Schedule To Release Soon! Experts Guidance For Personality Test