Will I get a call from IIM with a CAT score of 99+ percentile?
Did you score an exceptional 99+ percentile in CAT exam and yet missed an IIM call? Well here are some reasons as to why you didn't receive that call.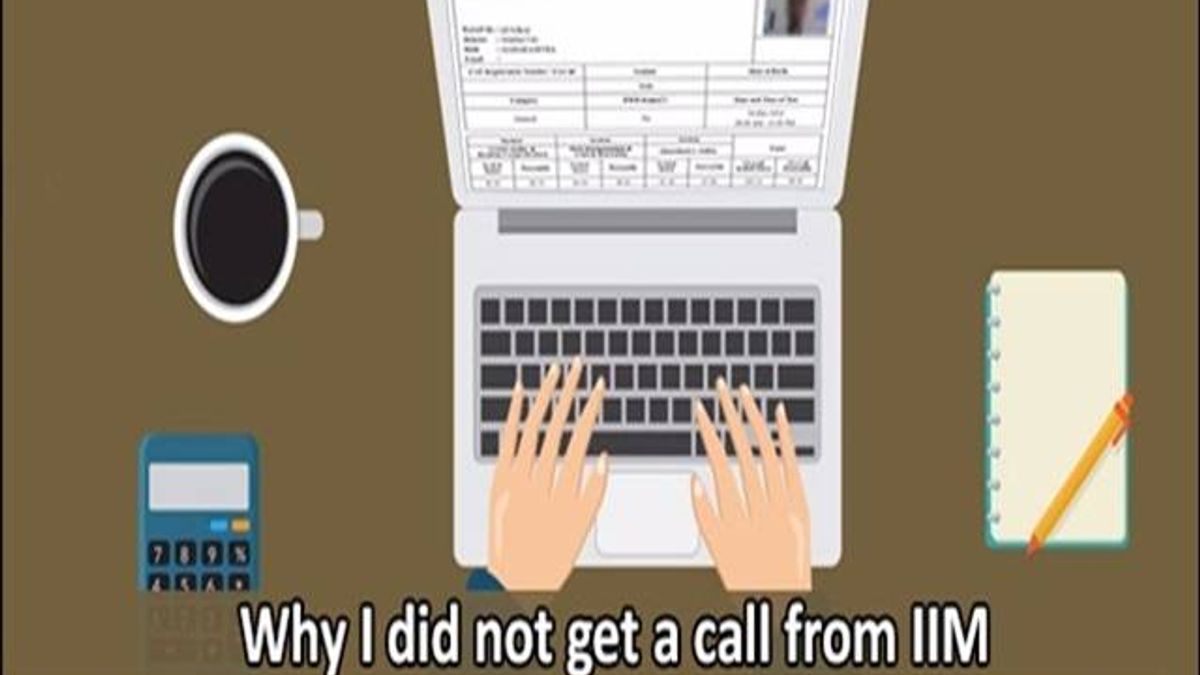 Why I did not get a call from IIM despite a CAT score of 99+ percentile
The CAT exam is the gateway to get into IIMs or any other top B-School. The CAT exam comprises of 3 different sections namely Quantitative Ability (QA), Verbal Ability and Reading Comprehension (VARC) and lastly Data Interpretation and Logical Reasoning (DILR). To get a call from the top IIMs candidates need to have exceptionally good CAT percentile. Most of the IIMs close their cut-off lists at 98 percentile apart from a few new IIMs.
However, securing a 99+ percentile does not guarantee that the candidate will get a call from the IIMs. IIMs look not just at the overall cutoff but also at the sectional cut-offs. So, even if the candidate managed to secure a 99 or a perfect 100 in one of the sections and a mere 70 in the other section than the chances are that the candidate might not get all call from any of the top IIMs.
Another factor that comes results in candidates not getting a call from IIMs despite their high CAT percentile is that for every CAT applicant IIMs calculate their own "Applicant Rating Score" based on their own criteria's. The score calculated is based on the candidates marks obtained in class 10th, 12th(depending on the stream) and bachelor's degree (depending on the discipline). To know the calculations further you can check here.
Also Read: CAT 2018: Meet the Exam Toppers
On the basis of this score the shortlisiting of candidates for PIs and Academic Writing test (AWT) takes place. Different IIMs have different criteria. But, mostly all of them keep their criteria of minimum 80% in 10th as well as 12th. IIMs consider candidates with
Exceptionally good CAT percentile ( 100 or +-1 )
Average of 80 or above in 10th and 12th
Graduation should be 78% or above
And clear all sectional cutoffs
Therefore, as the analysis says "having an extremely good percentile in all sections individually becomes more important than overall percentile" for receiving a call from IIM.
Here are some points that candidates should keep in mind in order to ensure that they manage a good percentile during the CAT exam.
The paper is not the place to do R&D, so attempt only those questions you already know and are aware about their strategies.
Always attempt the paper in two parts. You can leave difficult questions un-attempted in your first go.
You should mark lengthy and difficult questions in round 1 and attempt them in round 2 only
Read the answer choices given along with the questions. It provides you with a direction to calculate while helping you eliminate as many options as possible.
Always attempt according to your strengths and weaknesses. For example, if you are good at number system and algebra then attempt all questions of this area first.
Role of Sectional cut-off in IIM selection
Candidates should never make the mistake of ignoring or underestimating the importance of Sectional cut-offs. You should devise your strategy in a manner that it helps you score the maximum possible marks in all the sections. Often candidates tend to under estimate the VRC section, mistakes like this should be avoided. To get into IIMs candidates need a minimum of 80 to 90 percentile in each of the 3 sections. If candidates manage to secure high percentile in all the three sections individually it automatically boosts their overall percentile. Candidates should make an effort to ensure that their sectional percentiles do not fall below 80 percentile as it will hamper their chances of getting into an IIM.
After all, doing MBA is all about making balanced strategies so, why not start the process right from the exam preparation itself. So, remember that only a high CAT percentile won't get you there but a good academic profile combined with and all the points mentioned above will surely help you land an IIM GD/PI call. And when you are there you just need to be confident about what you have done and should be prepared to justify your profile, whether you have experience or not just make the panel believe in you.
For more updates on CAT 2019, keep visiting MBA section of jagranjosh.com
Also Read
10 Step Guide To Choosing the Right MBA Program
I have average academic background; can I still get admission in IIMs?