Bob Willis: Former England Cricket Captain dies aged 70
Bob Willis took 325 wickets in 90 Tests during his entire career. He started his career with the Ashes tour of 1970–71.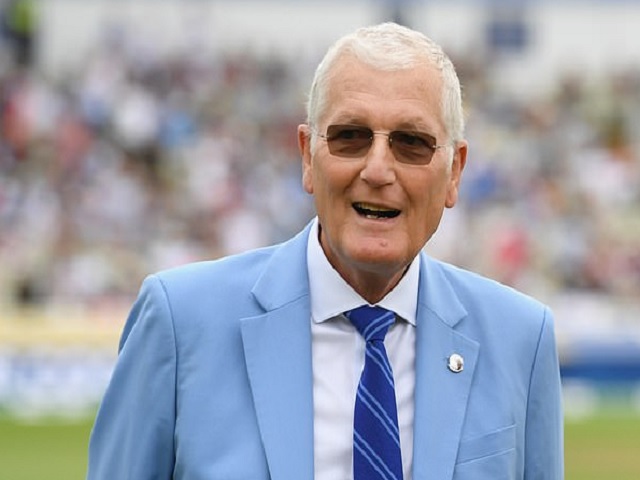 Image: Getty Images
Bob Willis was the former England captain and a fast bowler. He died of thyroid cancer on December 04, 2019 after a short illness. Willis will be always remembered for his superb performance in the 1981 Ashes Series.
England won the series with a 2–0 score from Australia. He is most remembered for his performance on the grounds of Headingley. His sharp bowling brought England a resounding victory in the 1981 Ashes Series at this ground.
BCCI President Sourav Ganguly and former Indian cricketer Mohammad Kaif also paid tribute to the death of Willis. Sourav Ganguly tweeted, "So sad at the news of bob Willis .. may his soul rest in peace .. love to his entire family @bcci @SkyCricket @nassercricket .. India Will miss a stalwart."
Also Read | India's Lakshya Sen wins Scottish Open title
About Bob Willis
• Bob Willis took 325 wickets in 90 Tests in his career. He started his career with the Ashes tour of 1970–71.
• He was given nickname 'Goose' due to his bowling talent.
• In 1981, Ian Botham played a counter-attack inning of 149 not out in the Headingley Test against Australia. At the same ground, Willis took 8 wickets for 43 runs and England won by 18 runs.
• Willis retired from international cricket in 1984. He was then the highest Test wicket-taker for England and the second most successful bowler in the world.
• Denis Lille of Australia was next to him at that time. His record was broken by his longtime teammate Botham (383) a few years later.
• The most successful bowler for England now is James Anderson, who has 575 Test wickets. Stuart Broad is second with 471 wickets.
• In his ten-year career, Bob Willis captained England in 18 Tests. He took 80 wickets in 64 ODIs.
• He took 899 wickets in 308 first-class matches at an average of 24.99. After retirement, he started working in the media. He was also a cricket presenter.
Also Read | Sports Ministry constitutes new committee to review draft of National Code for Good Governance in Sports
Also Read | Pink ball test India vs Bangladesh: Everything you need to know