China praises Chandrayaan 2 mission, wants to work with India for outer space exploration
China congratulated India for its Chandrayaan-2 and expressed its interest to work together for space exploration programmes.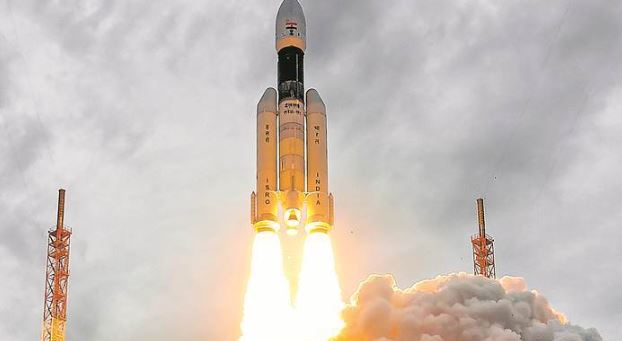 Chandrayaan-2
China has congratulated India after the successful launch of the Chandrayaan-2. China has also shared its desires to work with India for upcoming outer space programmes. China has already launched its five lunar explorations missions to the Moon.
China's Chang'e-4 made history when made first-ever soft landing on the far side of the Moon. China is looking for a launch of its own Mars mission by 2020. And when India showcased its capabilities for outer space explorations China has also found interests in the same.
China's Message
China's Foreign Ministry spokesperson Hua Chunying said in a media briefing, "So, congratulations. We have noted the relevant reports and we welcome the successful launch of this probe by India." She further said that the exploration of outer space including the Moon is the common cause of all human beings. She also said that scientific missions should contribute to the welfare of all people.
Expressing China's desire to work with India, Hua Chunying said, "We would like to work with India for outer space exploration to deliver more benefits to mankind." Before this, China's lunar exploration programme chief Wu Weiren wished India's Chandrayaan-2 a success.
China on Far Side of the Moon

Chang'e-4 of China was the first spacecraft that landed on the far side of the Moon in January 2019. This portion of the lunar surface is also known as the dark side. It was the follow-up mission to Chang e'3, first spacecraft landing on the Moon. To explore lunar surroundings rover Yutu-2 then rolled off the lander.
The objective of landing on the dark side of the Moon was to explore the surface of the Moon and to collect samples that are still unexplored. The landing site of Chang'e 4 is called South Pole-Aitken Basin that keeps a lot of scientific value.
Next Chang'e Missions
Chang'e 6 mission is expected to launch in 2023 or 2024 while Chang'e 7 and 8 will be launched in 2023 and 2027 respectively. As per the media speculations, Chang'e 8 will carry a lander, a rover, a flying detector and a 3D Printer to build a small structure on the lunar surface. It may also conduct a brief ecosystem experiment on the Moon.
Also Read | Donald Trump on Kashmir: India rejected Trump's claims that PM Modi asked for US mediation in Kashmir dispute