Current Affairs 2 April 2019 Digest 6: Algerian President to resign after 20 years; US, South Korea hold talks on denuclearization
Algeria's President Abdelaziz Bouteflika had come under mounting pressure to step down since he decided to seek a fifth term despite rarely being seen in public after suffering a stroke in 2013.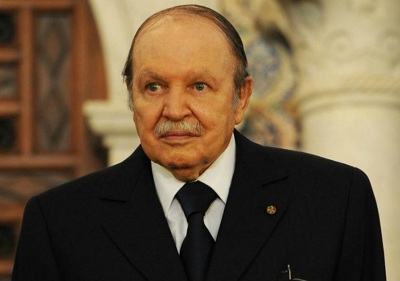 Algerian President to resign after 20 years
Story 1- Algeria's President Abdelaziz Bouteflika to resign before his mandate expires

Algeria's President Abdelaziz Bouteflika announced on April 1, 2019 that he will resign from his position before his mandate expires on April 28, 2019. The move follows mass protests by the citizens of the nation who called for the 82-year-old to step down after almost 20 years in office.

The ailing leader said that he will take steps to ensure state institutions continue to function during the transition period.

Key Highlights

• Bouteflika had come under mounting pressure to step down since he decided to seek a fifth term despite rarely being seen in public after suffering a stroke in 2013.

• The Algerian leader said last month he would pull out of the race and postponed April elections, in moves that angered protesters who saw it as a ploy to extend his two decades in power.

• Faced with massive street protests across the North African country, a succession of veteran Bouteflika loyalists deserted the president.

• On April 2, the nation's armed forces chief of staff General Ahmed Gaid Salah, who was appointed by Bouteflika in 2004, said the president should either resign or be declared medically unfit to govern by parliament using its constitutional powers.

• A key coalition ally, the National Rally for Democracy (RND) headed by recently sacked Prime Minister Ahmed Ouyahia also called for Bouteflika's resignation with the aim of smoothing the period of transition.
About Abdelaziz Bouteflika
• Abdelaziz Bouteflika has been serving as the fifth President of Algeria since 1999. He was the Minister of Foreign Affairs earlier, from 1963 to 1979.
• As President, he presided over the end of the bloody Algerian Civil War in 2002 and he ended emergency rule in February 2011 amidst regional unrest.
• He also served as the president of the United Nations General Assembly for a term in 1974.
• In November 2012, he surpassed Houari Boumediene as the longest-serving head of state of Algeria.
• Following a stroke in 2013, Bouteflika has not been seen much in public for more than two years. It is alleged that he can hardly speak and is said to communicate by letter with his ministers.
• On 10 February 2019, a press release signed by long-ailing Bouteflika announcing he would seek a fifth consecutive term, which provoked widespread discontent.
• On 11 March 2019, after sustained protests, Bouteflika announced that he would not seek a new term.
• However, his withdrawal from the elections was not enough to end the 6 weeks of national protests. The demonstrators called for his resignation.
What will happen next?

Under the nation's constitution, once Bouteflika's resignation is tendered, the speaker of Algeria's upper house of parliament, Abdelkader Bensalah, would act as an interim leader for up to 90 days during which a presidential election must be organised.

On March 31, Bouteflika along with the Prime Minister Noureddine Bedoui who took office 20 days earlier formed a 27 member cabinet with only 6 of the appointees being retained from the outgoing president administration.

Story 2- US, South Korea defence chiefs conduct talks on denuclearization
The Acting Secretary of Defence of the United States, Patrick Shanahan met South Korean Minister of National Defence Jeong Kyeong-doo in Washington on April 1, 2019 to discuss denuclearisation of the Korean Peninsula.

According to a statement released by the Pentagon, during their meeting, both Shanahan and Jeong focused on the on-going diplomatic efforts to achieve a complete denuclearization and peace in the Korean Peninsula.

Key Highlights

• The two defence chiefs vowed to remain an unwavering combined readiness posture.

• They also pledged to enhance coordination and cooperation in various areas including information sharing on issues regarding the Democratic People's Republic of Korea (DPRK).

• Jeong's visit comes a month after the second summit between the DPRK leader Kim Jong Un and US President Donald Trump in late February in the Vietnamese capital of Hanoi, which ended without an agreement.

• South Korean President Moon Jae-in is scheduled to visit Washington next week. Moon has vowed to make efforts to help resume denuclearization negotiations between North Korea and the US.

Background

The denuclearization of the Korean peninsula is a long-term goal, which will be undertaken jointly by the two Koreas and the United States.

It is not expected to be an easy process. The key aim behind the move is to take into account the legitimate concerns of all parties in a balanced way and consolidate mutual trust and gradually gather consensus.

In the landmark three day meeting between the leaders of the two Koreas in September 2018, the North's leader had repeatedly expressed willingness to give up his nuclear weapons quickly and to build new relations with South Korea and the United States.