Current Affairs Quiz: 13 May 2020
The day's updated quizzes cover topics such as AatmaNirbhar Economic Package, new CBSE Chairman and SCO Ministers meeting among others.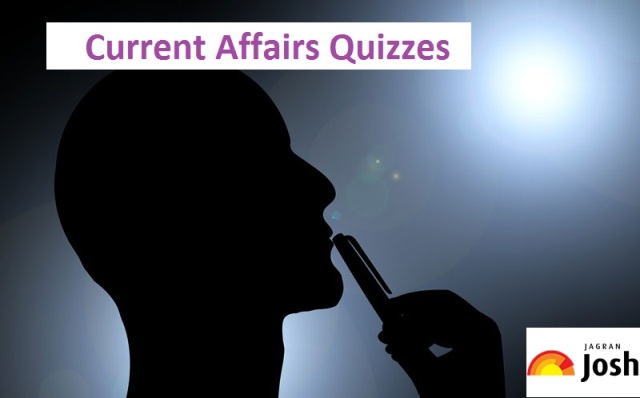 Quiz
13 May 2020: The Current Affairs Quizzes section of Jagranjosh aims to help every competitive exam aspirant to revise the day at ease. The day's updated quizzes cover topics such as AatmaNirbhar Economic Package, new CBSE Chairman and SCO Ministers meeting among others.
1.The government has announced how much reduction in TDS/TCS rates till March 31, 2020?
a)50 percent
b)30 percent
c)20 percent
d)25 percent
2.The Government has announced how much emergency liquidity for the power distribution firms, as a part of AatmaNirbhar Economic Package ?
a)Rs 65000 crore
b)Rs 90000 crore
c)Rs 85000 crore
d)Rs 50000 crore
3.Who has been appointed as the new Chairman of CBSE?
a)Manoj Ahuja
b)Prakash Jindal
c)Saransh Sabarwal
d)Prateek Mishra
4.Which state has become the first one in India to regulate cultivation of crops?
a)Telangana
b)Andhra Pradesh
c)Uttar Pradesh
d)Madhya Pradesh
5.Who will be representing India at the Shanghai Cooperation Organisation (SCO) Ministers meeting?
a)Rajnath Singh
b)Piyush Goyal
c)Prakash Javadekar
d)S Jaishankar
6.The Election Commission has set up a committee to examine Gujarat HC's judgement on which constituency?
a)Bardoli
b)Dholka
c)Rajkot
d)Bharuch
7.Which nation has said that it will oppose US's attempt to extend arms embargo on Iran?
a)China
b)Saudi Arabia
c)Russia
d)UK
8.Which among the following companies have permitted work from home to its employees for an indefinite period?
a)Whatsapp
b)Facebook
c)Twitter
d)Google
Answers
1.(d) 25 percent
The Government has reduced TDS/TCS rates by 25 percent till March 31, 2020. This will apply to all payments- contracts, dividends, brokerage etc. The move will release Rs 50,000 crores in the hands of the people.
2.(b) Rs 90000 crore
Finance Minister Nirmala Sitharaman has announced that emergency liquidity worth Rs 90000 crore to be infused in discoms against their receivables. This will be done with state issuing guarantees. With the infusion of the money, the power distribution firms will pay the power generation companies. The rebate will be given to those discoms, which will pass it on again back to the consumers.
3.(a) Manoj Ahuja
Manoj Ahuja was appointed as the new Chairman of the Central Board of Secondary Education (CBSE) on May 12, 2020. He will be replacing IAS officer Anita Karwal, who has been appointed as the Secretary, Department of School Education and Literacy under Human Resource Development Ministry.
4.(a) Telangana
Telangana has become the first state to regulate the cultivation of crops by telling farmers what to grow as a part of its pilot project. Telangana Chief Minister K Chandrasekhar Rao issued a statement on May 12, 2020 saying that the state will limit growing of paddy to 50 lakh acres.
5.(d) S Jaishankar
India will be participating in a meeting of foreign ministers of Shanghai Cooperation Organisation (SCO) on May 13, 2020. The External Affairs Minister, S Jaishankar will represent India at the meet which will see the participation of foreign ministers from eight countries. The meeting has been called to discuss ways to cooperate in the fight against COVID-19.
6.(b) Dholka
The Election Commission has formed a 3-member committee to examine Gujarat High Court's judgement on an election petition concerning Dholka assembly constituency.
7.(c) Russia
Russia stated announced that it will oppose any attempts by the United States to extend the arms embargo on Iran and reimpose UN sanctions against the Islamic Republic.
8.(c) Twitter
Twitter said in a statement recently that it has announced a new policy that will allow all of its employees to work from home, not only currently in the wake of the coronavirus pandemic but also indefinitely afterward if they wish to.