Current Affairs Quiz: 23 June 2020
The day's updated quizzes cover topics such as PM CARES Fund, RIC Meeting and Jagannath Rath Yatra among others.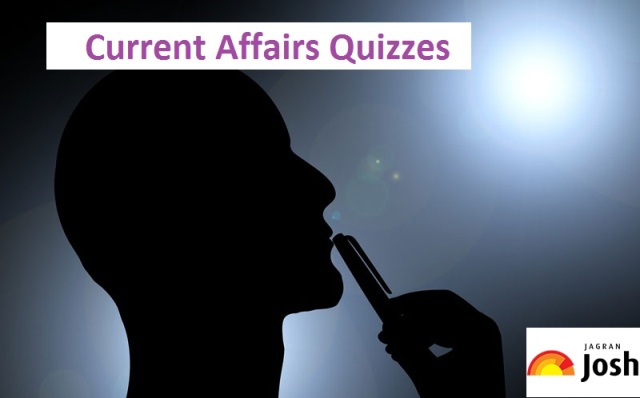 Quiz
23 June 2020:The Current Affairs Quizzes section of Jagranjosh aims to help every competitive exam aspirant to revise the day at ease. The day's updated quizzes cover topics such as PM CARES Fund, RIC Meeting and Jagannath Rath Yatra among others.
1.How much fund has been allocated under PM CARES Fund for 50,000 'made in India' ventilators?
a)Rs 2000 crore
b)Rs 3000 crore
c)Rs 1000 crore
d)Rs 1500 crore
2.Which state's High Court has issued a notice to Twitter, centre, state government over communal tweets?
a)Delhi
b)Telangana
c)Bombay
d)Madras
3.Which nation will be holding a limited Hajj pilgrimage in 2020?
a)UAE
b)Qatar
c)Saudi Arabia
d)Bahrain
4.Which company has claimed to have launched an Ayurvedic medicine to treat COVID-19?
a)Reliance
b)Dabur
c)Patanjali
d)Himalaya
5.Which nation blocked Pakistan's attempt to declare Indian citizen as 'global terrorist'?
a)Russia
b)UK
c)France
d)US
6.Who participated in Russia -India-China Ministers meeting on June 23, 2020?
a)S Jaishankar
b)Rajnath Singh
c)Nirmala Sitharaman
d)Harsh Vardhan
7.Which nation has temporarily suspended the issuance of H-1B visa and other work visas?
a)UK
b)France
c)Germany
d)US
8.The Supreme Court allowed the world-famous Jagannath Rath Yatra to take place in which city?
a)Ahmedabad
b)Puri
c)Jamshedpur
d)Raipur
Answers
1.(a)Rs 2000 crore
The PM CARES Fund Trust has allocated Rs 2000 crore for the supply of 50000 indigenously manufactured ventilators to government-run COVID hospitals in all states and union territories.
2.(b)Telangana
The Telangana High Court has issued notices to social networking site Twitter, Centre as well as the state government seeking explanation on why posts allegedly linking COVID-19 to the Muslim community and the religious event held in Nizamuddin in the national capital in March 2020, have not been removed.
3.(c)Saudi Arabia
Saudi Arabia announced that it will hold a "very limited" Hajj this year due to the COVID-19 pandemic. Only those people already living in the kingdom will be allowed to take part in the pilgrimage that begins in late July.
4.(c) Patanjali
Patanjali on June 23, 2020 launched 'Coronil and Swasari', its Ayurvedic medicine, which it claims can treat COVID-19. There is no official confirmation on the same by any scientific or government authority.
5.(d)US
The Union States has blocked and terminated Pakistan's proposal to proscribe an Indian national as a global terrorist by the UN Security Council (UNSC) 1267 sanctions committee.
6.(a)S Jaishankar
Union External Affairs Minister Dr. S Jaishankar participated in the virtual RIC (Russia-India-China) foreign ministers meeting today, June 23, 2020. While addressing the trilateral meeting, Jaishankar stated that the meeting is a special one that reiterates our belief in time-tested principles of international relations.
7.(d) US
Donald Trump administration on June 22 issued a proclamation to suspend the issuing of temporary work visas including H-1B visa, which is popular among Indian IT professionals, for the rest of the year.
8.(b)Puri
The world-famous annual Jagannath Rath Yatra began on June 23, 2020 in Odisha's Puri after the Supreme Court gave its approval and left it on the wisdom of the state, centre and temple management to manage the festival.