World Bank Chief David Malpass to Resign before his Tenure, Know his Career Path from Trump's Advisor to President
The 66-year-old David Malpass expresses his gratitude for being honoured as the President of the world's esteemed development institution. Also, climate activists have demanded Malpass be removed from his position. He is grateful for his incredible journey and posted this in an online blog. Check here what causes him to leave his post by the end of June this year.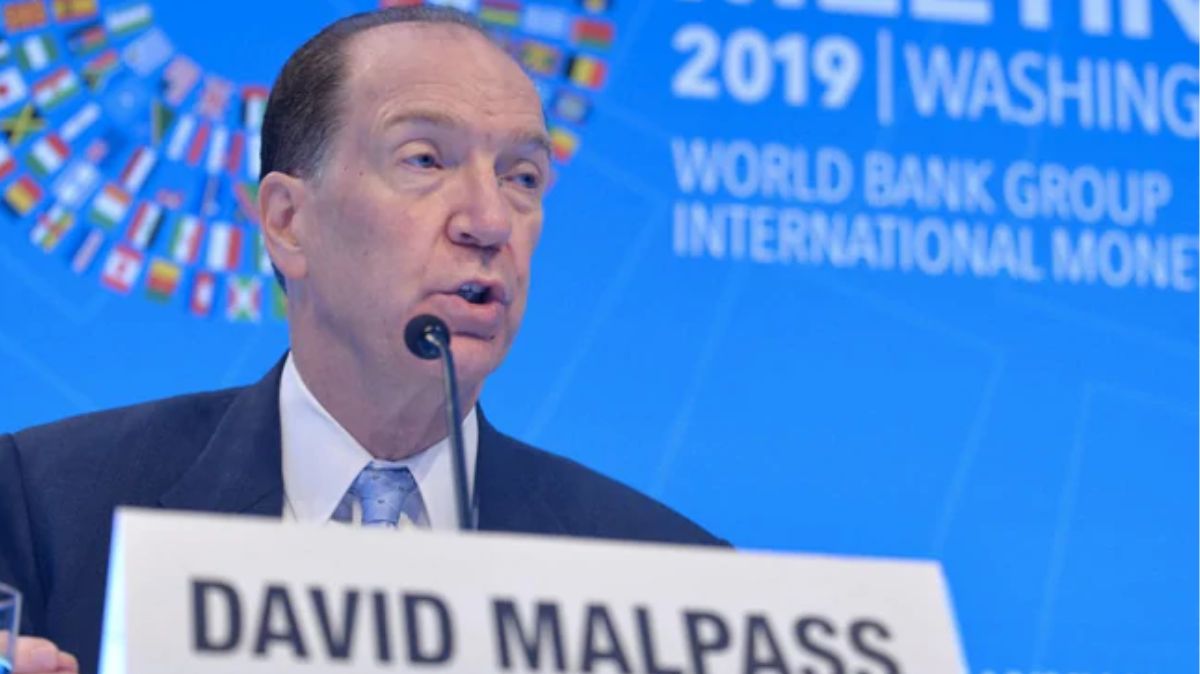 David Malpass to Resign his Presidency before Tenure
David Malpass Quits World Bank's Presidency
On February 15, 2023 (Wednesday), the 13th President of the World Bank, David R. Malpass officially declared his early retiral before his incumbency. He fails to acknowledge the scientific agreement on Global Warming, stirring concerns about the bank's inefficiency to halt funding of fossil fuels.
He remarks that it has been a matter of glory and prestige to administer the position of the World Bank's President. He expresses his hearty gratitude to be able to contribute to the esteemed development institution, as mentioned by him in a public statement.
He further concluded by saying, "With developing countries facing unprecedented crises, I'm proud that the Bank Group has responded with speed, scale, innovation, and impact." Malpass might leave this position on June 30 at the end of the World Bank's fiscal year, after having served for over four years in the role, the World Bank stated.
About World Bank
The World Bank is a group of 189 member countries, an international financial institution that lends money to developing or middle-income countries to eradicate poverty. Former US President Donald Trump elected David Malpass as World Bank Chief in 2019 for a five-year period.
The United States being the largest shareholder, traditionally appoints its president. During David Malpass's tenure, the World Bank organization responded to multiple setbacks, including a global pandemic along with Russia's war in Ukraine. The corporation stated that Malpass implemented record surges in finances in response to the predicament.
Malpass focused on initiating policies to elevate economic growth, reduce government debt burdens, and help reduce poverty. However, several reports reveal that his tenure has been controversial. He plans to exit the post after his failure to admit the scientific consensus that fossil fuels were warming the planet.
This afternoon, I met with the @WorldBank Group's Board of Directors and informed them of my intention to step down by the end of our June 30 fiscal year.

It has been an honor & privilege to serve as World Bank President. I have written more on @LinkedIn: https://t.co/ZGtTjh4BpL

— David Malpass (@DavidMalpassWBG) February 15, 2023
Heavy Criticism Faced by Malpass
David Malpass censures the outgrowing environmental concerns related to Global Warming. He falls under attack after he refused his confirmation of the scientific evidence on climate change that burning fossil fuels are perilously warming the planet Earth. Climate activists criticised him during a climate panel held in September.
Meanwhile, Treasury Secretary Janet Yellen appreciated and thanked Malpass for his service and further said that everyone ought to come together and raise their voices in order to take appropriate actions towards the menacing climatic conditions prevailing around the globe. Also, during President Malpass's tenure, the World Bank has recently made necessary advances in this area.
Massive Efforts of David Malpass
Janet Yellen complemented David Malpass for his assistance and the improvements that he has made to make the world a better place during his Presidency. The world has benefitted from his strong support for Ukraine countering Russia's illegal and unprovoked invasion. Then, David's work to assist the Afghan people and also his unbreakable commitment to providing help to low-income countries.
He helped developing nations in achieving debt sustainability through debt reduction and overcoming the financial crisis. Additionally, the departure of David allows the Biden administration to locate a new head in the World Bank institution. The US traditionally picks up the President of the World Bank, which is a five-year post, whereas the European Union appoints the head of the International Monetary Fund.
Also Read: Lexi, India's First AI-Based Chatbot Introduced in India, Let's Know about its Key Features
Take Weekly Tests on app for exam prep and compete with others. Download Current Affairs and GK app
एग्जाम की तैयारी के लिए ऐप पर वीकली टेस्ट लें और दूसरों के साथ प्रतिस्पर्धा करें। डाउनलोड करें करेंट अफेयर्स ऐप
Android
IOS