Gujarati poet Sitanshu Yashaschandra chosen for 2017 Saraswati Samman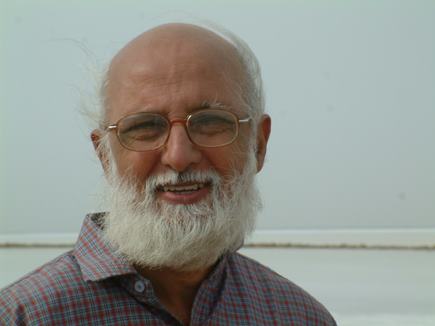 Gujarati poet Sitanshu Yashaschandra chosen for 2017 Saraswati Samman
Renowned Gujarati poet Sitanshu Yashaschandra was on April 28, 2018 chosen for the 2017 Saraswati Samman for his collection of verses (poetry) titled 'Vakhar', published in 2009. The collection 'Vakhar' engages with larger and more immediate human conditions.

Yashaschandra was selected for this 27th edition of the award by a high level Chayan Parishad Selection Committee, presided over by former secretary general of Lok Sabha Subhash C Kashyap.

About Sitanshu Yashaschandra

• Born in 1941 in Gujarat's Bhuj district, Yashaschandra is one of the most eminent representatives of contemporary Gujarati literature.

• He has three poetry collections to his credit namely, Odysseusnu Halesu, Jatayu, and Vakhar.

• He has also authored 10 books of plays and three books of criticism.

• Yashaschandra has also been the recipient of Sahitya Akademi Award, Kabir Samman and Padma Shri award among others.

About Saraswati Samman

• Instituted in 1991, the Saraswati Samman recognises outstanding literary work every year written in any Indian language and published during the last 10 years.

• The recipients of the award are granted with the cash prize of Rs 15 lakhs, a citation and a plaque.

• The previous year winner of the Saraswati Samman was Konkani novelist Mahabaleshwar Sail.