Veteran Kannada Film Director SK Bhagawan Departs at 89 Today, Karnataka CM Pays Tribute
Kannada filmmaker SK Bhagawan's demise news leaves the film industry in shock. He passes away at 89 today's morning in Bengaluru. He directed versatile blockbuster films throughout his career. The Chief Minister of Karnataka state offers his sincerest condolences on the Twitter handle. Find more details in the article below.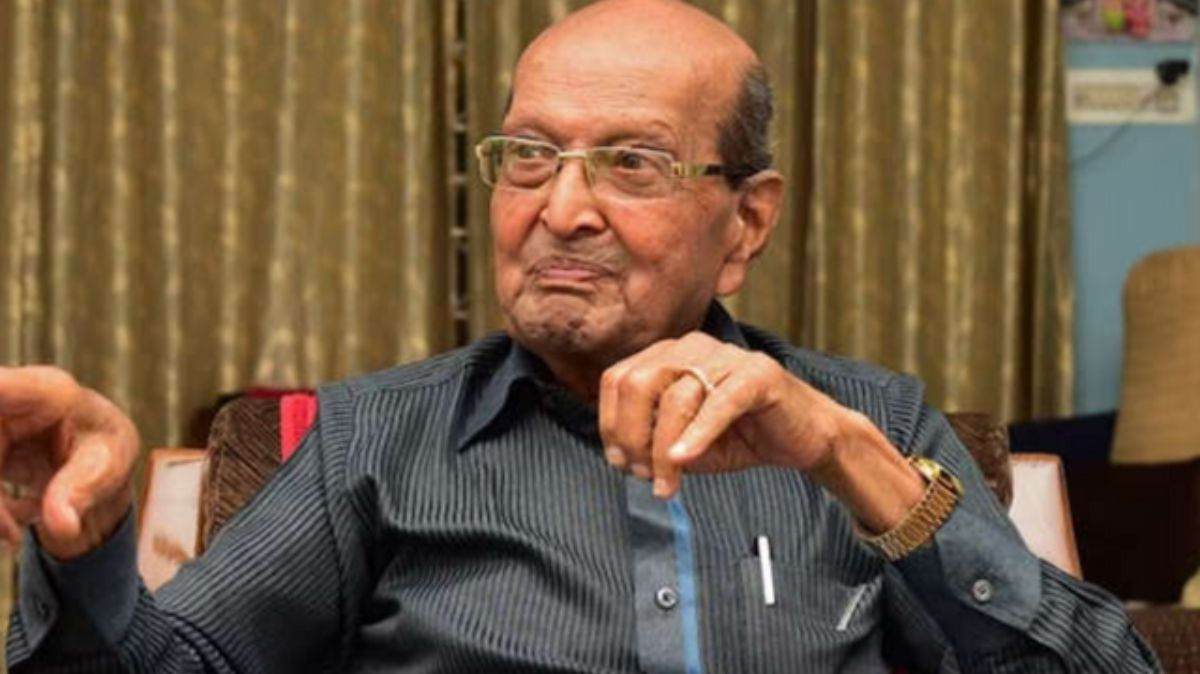 SK Bhagawan left for his heavenly abode today morning
SK Bhagawan's Sudden Demise
Today morning i.e. February 20, 2023 (Monday) the well-known Veteran Kannada Filmmaker SK Bhagawan passed away this morning in Bengaluru. He dies at the age of 89 and the cause of death is unknown however it is surmised that age-related illness might lead to his demise. Further information is awaited in this regard.
The Chief Minister of Karnataka, Basavaraj Bommai confirmed the news on the official Twitter handle. He also expressed grief and shared a condolence message online. Remembering SK Bhagawan and his contributions, he writes for the late director in Kannada which translates to - "Renowned director of Kannada film industry Shri S. K. I was very saddened to hear the news of Bhagawan's death. I pray for his soul. I pray that God gives strength to his family to bear this pain."
Karnataka CM Memorizes his Contributions
The state CM continues further by saying that SK Bhagawan is acclaimed for his collaborative moves, especially in the Kannada film industry. 'Dorai-Bhagawan' duo has created several superhit movies for Kannada cinema. SK Bhagawan and his friend Dorai Raj are reported to have directed about 55 films including 'Kasthuri Niwas', 'Eradu Soyam', 'Bayalu Dari', 'Giri Kanye', 'Hosa Lekuk' (starring Rajkumar) as well as Om Shantih."
ಕನ್ನಡ ಚಲನಚಿತ್ರರಂಗದ ಖ್ಯಾತ ನಿರ್ದೇಶಕ ಶ್ರೀ ಎಸ್. ಕೆ. ಭಗವಾನ್ ರವರ ನಿಧನದ ಸುದ್ದಿ ತಿಳಿದು ಮನಸ್ಸಿಗೆ ಅತ್ಯಂತ ಬೇಸರವಾಯಿತು. ಅವರ ಆತ್ಮಕ್ಕೆ ಸದ್ಗತಿ ಕೋರುತ್ತೇನೆ. ಅವರ ಕುಟುಂಬವರ್ಗದವರಿಗೆ ಈ ನೋವನ್ನು ಸಹಿಸುವ ಶಕ್ತಿಯನ್ನು ಭಗವಂತ ನೀಡಲಿ ಎಂದು ಪ್ರಾರ್ಥಿಸುತ್ತೇನೆ.
1/2 pic.twitter.com/KNUL0Gh1wt

— Basavaraj S Bommai (@BSBommai) February 20, 2023
His life in a Nutshell
Indian filmmaker SK Bhagawan who directed many Rajkumar starrer films was born on July 5, 1933. He joined stage acting at a considerably young age. Also, he gave various performances in theatre plays at an early age along with the Indian actor Hirannaiah Mithra Mandali. In the year 1956, he began working in the movie industry as an assistant to Kanagal Prabhakar Shastri.
He directed his debut film 'Sandhya Raga' in 1966. Soon, he was positioned alongside A.C. Narasimha Murthy as the co-director of Rajadurgada Rahasya (1967). When he co-directed Jedara Bale (1968) with Dorai Raj under the label Dorai-Bhagavan, he made his professional directorial debut. These two were the first Kannada filmmakers to make James Bond-style films.
SK Bhagawan's Remarkable Career
Talking about the different endeavours of SK Bhagawan, the Dorai-Bhagawan duo gained notable recognition throughout their lives. Both of them jointly directed many films such as Kasturi Nivasa, Eradu Kanasu, Bayaludaari, Gaalimaatu, Chandanada Gombe, Hosa Belaku, Benkiya Bale, Jeevana Chaitra, and more James Bond-style films, for instance, Goa Dalli C.I.D 999, Operation Jackpot Nalli C.I.D 999, and Operation Diamond Racke Together with Rajkumar.
The team produced numerous movies in Kannada cinema with Anant Nag and Lakshmi, most of which were adapted from books and also based on novels. After Dorai Raj passed away, Bhagawan took a long significant gap from his career in directing. Their last film together was Baalondu Chaduranga in the year 1996. SK Bhagawan made a comeback in 2019 with Aduva Gombe which is considered the 50th movie he directed at the age of 85.
Awards & Filmmaking
Apart from the directing roles, SK Bhagavan has been the principal of the Adarsha Film Institute. Dorai–Bhagavan has directed a wide range of films. Along with it, Bhagavan has also acted in some famous movies such as Hosabelaku, Bhagyodaya, Mangalasootra, Rowdy Ranganna, Vasantha Geetha, Sootradhaara, Vasantha Geetha, Haalu Jenu, Jeevana Chaithra and Bangalore Mail. He has mostly worked with the music director duo Rajan-Nagendra as well as G.K. Venkatesh in most of his films.
Also Read: UNICEF India Appoints Actor Ayushmann Khurrana as National Ambassador for Child Rights
Take Weekly Tests on app for exam prep and compete with others. Download Current Affairs and GK app
एग्जाम की तैयारी के लिए ऐप पर वीकली टेस्ट लें और दूसरों के साथ प्रतिस्पर्धा करें। डाउनलोड करें करेंट अफेयर्स ऐप
Android
IOS