Kerala student infected with Nipah virus, confirms state government
A 23-year-old college student in Kerala is confirmed to have been infected with Nipah virus. The state health minister K K Shylaja has asked the public not to panic.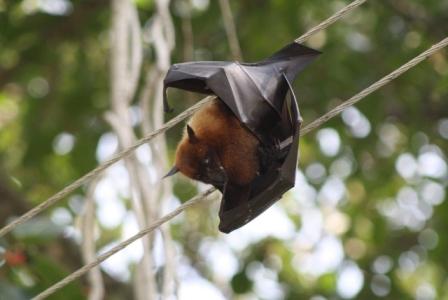 Kerala student infected with Nipah virus, confirms state government
The deadly Nipah Virus has resurfaced in Kerala, after a 23-year-old Kerala student, admitted in a private hospital in Ernakulam, was tested positive of the virus.

Kerala's health minister K K Shylaja confirmed that the youth was infected with Nipah virus, after Pune-based National Institute of Virology, which tested the man's blood samples and confirmed the presence of the virus. The youth studied in a college in Thodupuzha in Idukki and had stayed in Thrissur recently. He was hospitalized with a high fever in Kochi 10 days ago.

While confirming the news, the state health minister asked the public not panic, as the state has done all the necessary arrangements to deal with a possible outbreak including setting up of isolation wards with all facilities including ventilators at medical colleges in three districts where the patient's movements have been traced — Ernakulam, Kozhikode and Thrissur.

Who else has been infected by Nipah virus till now?

Till now, four others including two nurses who were in contact with the youth, have shown signs of heavy fever and one of them has been moved into an isolation ward.

Health officials have started inspecting all the areas where the student visited over the last few days.

Around 86 people who came in contact with the patient, including 22 students, have been placed under surveillance at their home.

What is Nipah Virus? Is it curable?

Other Measures taken by the State Government


The Kerala government has started a control room number 1077 to clear any doubts or concerns that the public has concerning Nipah Virus.

The state has also brought in a team of six experts including doctors from AIIMS, who had helped tackle the Nipah Virus outbreak in the state's Kozhikode and Malappuram districts in 2018.

What are the chances of a Nipah outbreak?

The state's health minister K K Shylaja revealed on June 3, 2019 that none of the 86 people traced so far have shown any signs of the virus attack, yet the government is making all preparations in view of a chance outbreak.

She added saying that if anyone has a chance to contract it, the state is keeping systems in place to immediately isolate and treat them. "P eople need not be afraid. This youth has been having a fever for 10 days. During the same time, no serious cases of a similar nature were reported from anywhere else. It is a relief. But if someone is suffering from chronic cough or encephalitis, get to a hospital," she added.

The first case of Nipah virus was detected in Kerala in 2018 when the state Health Department had confirmed Nipah virus (NiV) infection after testing the blood and body fluid samples of two persons who had died of viral fever in Kozhikode district of the state.

The virus had ended up claiming 17 lives in 2018 including a nurse who was treating one of the virus-infected patients. The first death was reported on May 19, 2018. Since then, more than 2,600 contacts were identified and followed up with during the outbreak, as per World Health Organisation reports.

Nipah virus, which spreads from human to human and has a mortality rate of 70% and there is no vaccine to prevent it. Hence, Nipah Virus is not curable as of now.

However, despite odds, the Kerala Government had managed to swiftly contain the spread of the virus, by completely isolating the affected areas. The state, had, in fact, received worldwide appreciation for its way of tackling the virus, including from the World Health Organisation.

This time also the state has ensured that it is prepared for a wider outbreak by closely monitoring the situation.