M K Jain named new RBI deputy governor
IDBI CEO M K Jain has been appointed as the fourth deputy governor of RBI for a three-year term. He would be succeeding SS Mundra, who retired in July last year. He was previously heading the Chennai-based Indian Bank.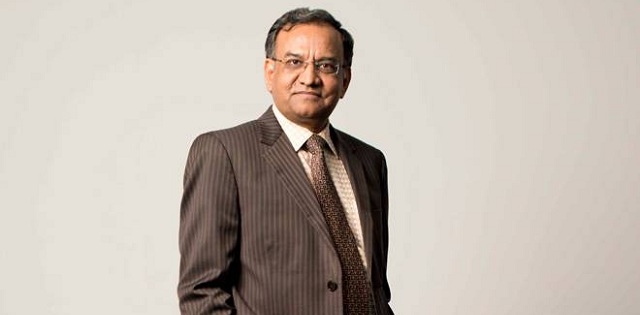 M K Jain named new RBI deputy governor
Mahesh Kumar Jain, MD & CEO of IDBI Bank was appointed as the fourth deputy governor of the Reserve Bank of India on June 4, 2018. He would be serving a term of three years.
The fourth deputy governor's post has been vacant since SS Mundra retired on July 31, 2017. In his new role, Jain is expected to be put in charge of banking supervision. He is also expected to be a communication bridge between Governor Urjit Patel and bankers on various issues, most importantly on the bankruptcy code and the stricter Non-Performing Asset (NPA) recognition norms that RBI instituted on February 12.
• Jain has been at the helm of the troubled IDBI Bank since March 2017.
• Previously, he was serving as the CEO of the Chennai-based Indian Bank between November 2015 and March 2017.
• Jain has also served on the boards of Exim Bank and National Institute of Bank Management.
• He has also been a part of several committees in the banking sector, including as a secretary to the Basant Seth committee on review and revamp of the audit system in public sector banks (PSBs).
• He was also a member on a government-constituted committee on public interest litigation related to NPAs.
• He also played a role in redesigning the annual performance appraisal reports at PSBs.
• Overall, Jain has a little over 30 years of experience as a banker. He is known to be a person with out-of-box ideas.
• He is also considered a 'turnaround king' for the way he brought out Indian Bank from its bad debt situation. He reportedly disposed of Rs 30 billion worth of bad debt to asset reconstruction companies after a couple of meetings.
Other Details
• The appointments made for the post of Deputy Governor are generally for three years, after which the government decides on renewal if the incumbent has not reached the retirement age of 62.
• On that front, 55-year-old Jain qualifies for reappointment at the end of his three-year term.
• A deputy governor gets a fixed salary of Rs 2.25 lakh a month, plus allowances.
• According to the RBI Act, the central bank should have four deputy governors, two from within the ranks, one commercial banker and one economist, to head the monetary policy department.
• The finance ministry had 37 applications for the post. Besides Jain, UCO Bank Executive Director Charan Singh and State Bank of India Managing Directors B Sriram and PK Gupta were among the contenders for the post.
• K P Krishnan, secretary, skill development and entrepreneurship, Yaduvendra Mathur additional secretary, NITI Aayog, and T V Somanathan, a principal secretary in Tamil Nadu, were among the shortlisted candidates.