Mark Hurd, CEO of Oracle, passes away at 62
Mark Hurd was on the medical leave since last month. He was co-CEO of the Oracle Corporation.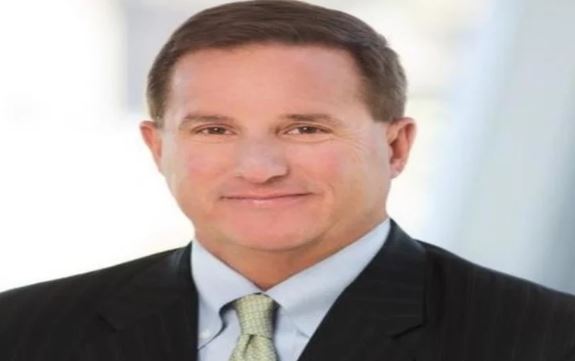 Image: Twitter
Mark Hurd, co-CEO of Oracle, passed away on October 18, 2019, at the age of 62. He had been on the medical leave since last month and suffering from some health issues. Oracle President Larry Ellison said that Oracle had lost a brilliant and beloved leader, he personally taught so much to many people during his decade at the company.
About Mark Hurd
• Mark V Hurd was born on January 1, 1957, in New York. He completed his graduation from Archbishop Curley-Notre Dame High School, Miami, Florida.
• Mark Hurd worked with NCR Corporation for 25 years. He started his career with NCR Corporation as a salesman in 1980 and held a variety of positions in operations, general management and marketing.
• In 2005, he became CEO of Hewlett-Packard (HP). The company was first in the sale of laptops since 2006, and desktop computers since 2007.
• He was named one of the Fortune Magazine's 25 most powerful people in the business in 2007. He was also listed in Forbes' top gun CEO in 2009.
• Mark Hurd was appointed as president of Oracle in 2010. He became co-CEO of the Oracle in 2014.
• Oracle accelerated its focus on cloud technology and modernized under the leadership of Mark Hurd. Oracle's share prices were increased by about 37% in five years during his tenure.
Also Read | Buddhist Circuit Special Train: Know Route, Features and Packages
About Oracle
Oracle Corporation is a multinational software and computer technology, giant. It was co-founded by Larry Ellison in 1977 with Bob Miner and Ed Oates. Earlier it was named Software Development Laboratories. Oracle not only manufactures and sells software but also design, manufacture and sell hardware products.
Oracle provides various applications for business and corporate engagements such as Oracle E-Business Suite, Siebel Systems, PeopleSoft among many others. Apart from that, it has Software as a Service (SaaS) including enterprise applications like SCM, EPM, HCM, ERP and CX SaaS offerings.
Also Read | Viju Khote, Sholay's Kalia, passes away at 77
Also Read | Legendary Pakistan leg-spinner Abdul Qadir dies