Know who Muthulakshmi Reddi is, Google Doodle celebrates her 133rd birthday
Google Doodle celebrated Dr. Muthulakshmi Reddi, a surgeon, educator, lawmaker and social reformer, on her 133rd birth anniversary.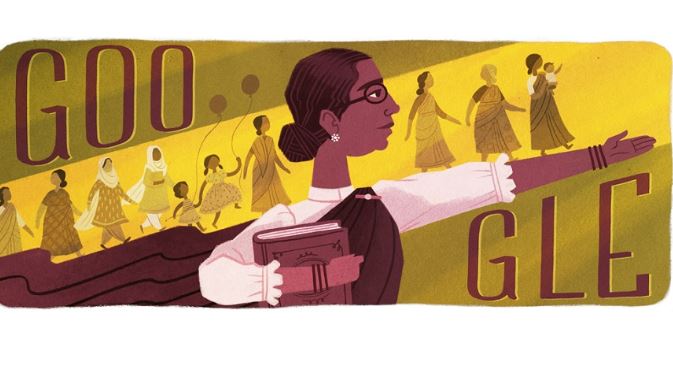 Google Doodle
Google has created a doodle on Muthulakshmi Reddi's 33rd birth anniversary. Dr Muthulakshmi Reddi was India's first legislator and also known as a woman of many firsts. Tamil Nadu Government declared that every year hospitals will celebrate her birth anniversary as 'Hospital Day.'
Muthulakshmi Reddi was an Indian educator, lawmaker, surgeon, and a social reformer. Dr Muthulakshmi Reddi devoted her life to the benefit of public health and the battle against gender inequality.
Muthulakshmi Reddi was born on July 30, 1883, in Tamil Nadu. She became the first female surgeon in a government hospital and the first woman legislator in the country during British India.
About Muthulakshmi Reddi
• When she was a young girl her parents were asking her to marry but she opposed their choice. She convinced them that she deserved an education.
• She passed her school examinations with good numbers and got admission in Maharaja College. That time it was known as boys' college.
• Reddi got many threats of pulling out from the school but she won a scholarship and graduated with honours subjects.
• With this achievement, she went on to be the first female student at Madras Medical College.
• Later, Reddi left her medical practice and joined the Madras Legislative Council. She worked there to increase the legal age of marriage and raised voice against the exploitation of girls.
• In the year 1914, she married a doctor Sundara Reddi and supported Gandhi's efforts for Indian independence.
• In 1954, she lost her sister to cancer and launched Adayar Cancer Institute. In 1956, Muthulakshmi Reddi was awarded the Padma Bhushan by Government of India.
About Muthulakshmi Reddi's Doodle
Bangalore-based guest artist Archana Sreenivasan has created today's doodle. The doodle shows that Muthulakshmi Reddi was an Indian lawmaker, educator, surgeon, and reformer. In the background of the main image, several roles of a woman have been created. An image of Muthulakshmi Reddi, holding a book, has created by the artist.
Also Read | 7th Economic Census kicks off from Tripura