NITI Aayog: A report released for the complete transformation of India's health system
NITI Aayog report says that India will be able to save more than a million lives of infants and reduce the death age of adults.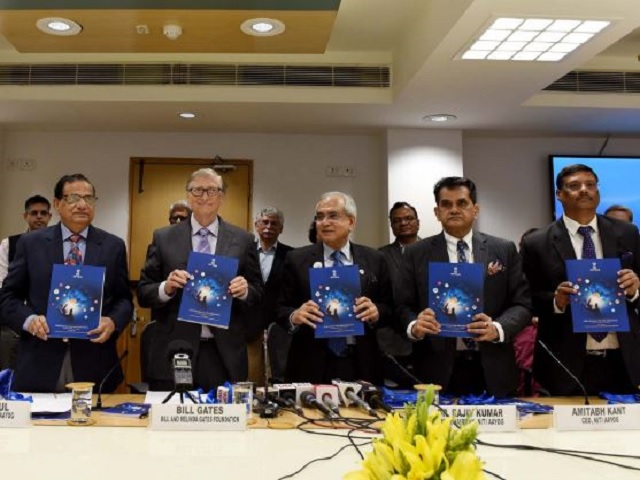 Image: PIB
NITI Aayog has suggested strategic procurement of services and digitization of health records to transform the health sector in India. NITI Aayog released a report titled - 'Health Systems for a New India: Building of Blocks.' The Government of India has done many things in the last several years to provide quality and affordable health care to the underprivileged and vulnerable population. Nevertheless, several indicators suggest that there is considerable potential for improvement.
The issue of health has been placed at the centre of policy formulation, in which a clear guideline has been presented for the overall improvement of India's health system. The report identifies four areas of the health system - access to incomplete public health schemes, making citizens a better buyer of health services, integration of health services and digitization of healthcare to reduce out-of-pocket spending.
The report has advocated the creation of a healthcare system for such middle classes, which do not come under the purview of any public healthcare system.
Also Read | FASTag in India: Mandatory for all vehicle owners from December 1
Benefits of Transforming India's healthcare system
• As per the report, India will be able to save more than a million lives of infants and reduce the death age of adults.
• It would save about 1.5 million households from falling into poverty because of a sudden illness.
• The report highlights that, if health reforms are implemented then it would reduce about 45 per cent of out-of-pocket expenses by 2030.
• The Indian healthcare industry can also grow as global healthcare competitive industry.
• The report suggests that the underperforming healthcare system can be improved with a better quality of healthcare plans, removing hindrances from government healthcare subsidies etc.
Challenges
The report informs that there are several challenges to make it successful as there is a large portion of the population in India which will not buy insurance/pre-payment products. Health spending in India (including central and state governments) is about 1.4 per cent of total GDP. On the other hand, only about 20 per cent of the population in India comes under health insurance. There are several poor-performing schemes that discourage participation of potential beneficiary.
Recommendations
• NITI Aayog suggests that financing structure should be transformed to provide bring a better healthcare system in India. A potential beneficiary doesn't purchase health insurance because of out-of-the-pocket expenses. Thus, such unnecessary expenses should be removed.
• The report recommends Suvarna Arogya Suraksha Trust of Karnataka as a model of healthcare services.
• It has been proposed in the report that unique benefits package, defined certainly with customization for every state should be introduced.
• There should be open competition for Public and Private Providers. It must be based on defined services, characteristics and pricing.
• An ICT mechanism needs to be developed for patient information and as a communication tool (like portals, app, call centre etc).
Also Read | International Men's Day 2019: Everything you need to know
Also Read | Haryana to set up new Foreign Cooperation department
Take Weekly Tests on app for exam prep and compete with others. Download Current Affairs and GK app
एग्जाम की तैयारी के लिए ऐप पर वीकली टेस्ट लें और दूसरों के साथ प्रतिस्पर्धा करें। डाउनलोड करें करेंट अफेयर्स ऐप
Android
IOS