First Nuclear Power Plant to be set up in Northern India, Aims to Expand Nuclear Capacity
The Union Minister of Science & Technology, Dr Jitendra Singh recently announces the first nuclear power plant to be built in Haryana, Northern India. The Department of Atomic Energy has also given its approval to begin joint ventures with PSUs. You can have a look at the full details of this construction project given here.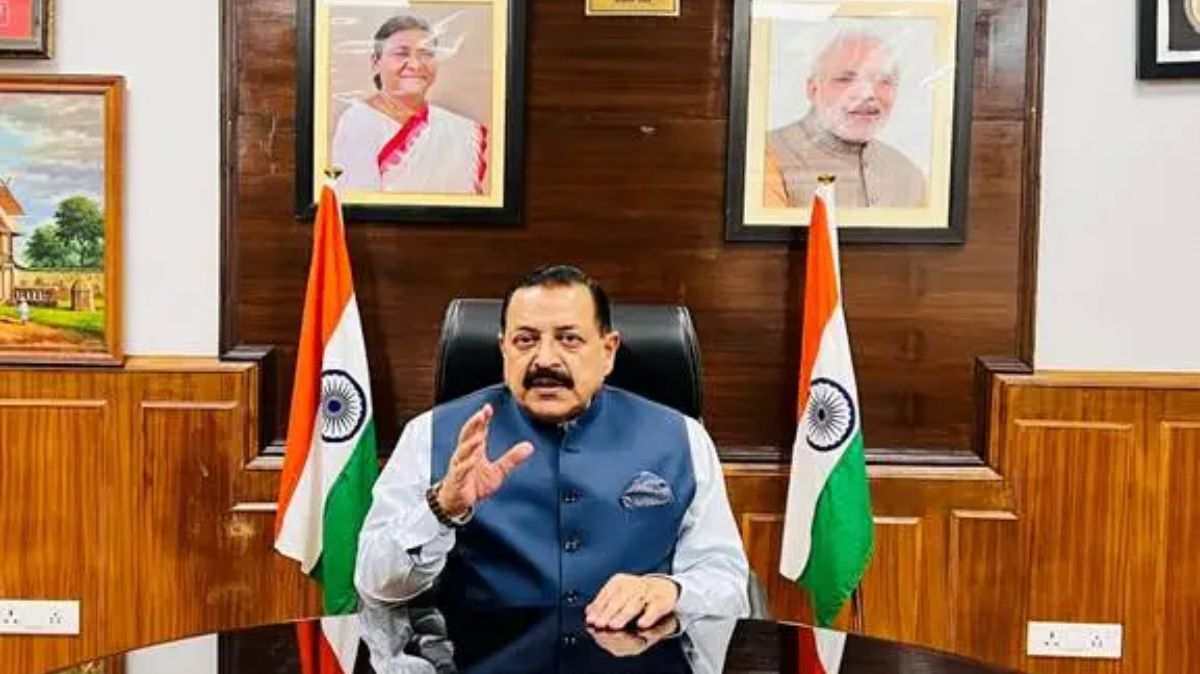 First Nuclear Plant to be constructed soon in Haryana, UP
About Nuclear Energy Plant's Construction
On February 18, 2023 (Saturday), the Union Minister of State for Science & Technology, Dr Jitendra Singh declares that the first nuclear power plant will be constructed in the Northern part of the country. This will be initiated in the Gorakhpur village in the Fatehabad district in Haryana, Uttar Pradesh.
During Prime Minister Narendra Modi's regime, the construction of nuclear/atomic energy plants in Pan India would be considered one of the major developments among other projects taken up by the government. Earlier the achievements were only restricted mostly to south Indian states like Tamil Nadu and Andhra Pradesh or in the western regions such as Maharashtra, as per an official statement that recently came from the Department of Atomic Energy.
Minister Jitendra Singh stated that the installation of a nuclear energy plant in Northern India will be undertaken due to prioritising the increase in the nuclear capacity of India. It is one of the innovative decisions that has been taken in the past eight years.
North India's first Nuclear Plant is coming up in Haryana in the town of Gorakhpur, which is about 150 km north of the national capital of New Delhi. This is keeping in line with the priority to increase India's nuclear capacity said Union Min Jitendra Singh yesterday

(file pic) pic.twitter.com/OGXSxPgwwu

— ANI (@ANI) February 19, 2023
PM Modi's Approval of Bulk Construction
The Minister of Earth Sciences in India, Jitendra Singh further notified that this significant step is in line with the overall development of the Nuclear Energy sector, Also, Prime Minister Narendra Modi has given approval for the construction of as many as 10 nuclear reactors initiated by the state government.
The Atomic Energy Department has also permitted the implementation of joint ventures with Public Sector Undertakings (PSUs) for resources. This will further open up the atomic energy plants and will eventually lead to the fulfilment of the country's nuclear energy requirements in the coming future.
This futuristic approach will stimulate growth in the Nuclear Power Industry. At Gorakhpur Haryana, Anu Vidyut Pariyojana (GHAVP) will have two units of about 700 MWe capacity each of pressurised heavy water reactor (PHWR) indigenous design, which is under implementation near Gorakhpur village in Fatehabad district in Haryana.
Financing Nuclear Energy
A subsequent amount of Rs 4,906 crores has been spent from the total allocated funds of Rs 20,594 crores so far. Moreover, the total financial progress currently is 23.8 per cent across India. According to the public notice, the construction of other main plant buildings or structures, such as the fire water pump house (FWPH), safety-related pump house (SRPH), fuel oil storage area, ventilation stack, overhead tank (OHT), switchyard control building, among others is underway.
There are purchase orders have been placed for major long manufacturing cycle types of equipment or components like primary coolant pumps, calandria, reactor headers, refuelling machine heads, moderators as well as other heat exchangers, etc.
It was also added that the end shields and all steam generators for the first unit had been received at the construction site. Manufacturing of other pieces of equipment is going on in various stages and timely delivery is expected at the site in order to meet the prescribed construction schedule.
Other Construction Projects
Talking about other such projects, Safety-related & Non-safety related tunnels & trenches, retaining walls and garland drains are advancing as per the needs. The completion of Turbine Building -1 & 2, 220 kV Switchyard and IDCT-1A are other examples of improvements done by the government.
Areas like IDCTs, 400kV Switchyard, and Emergency makeup water ponds along with station roads are still in progress. The contractors for the IDCT package and Turbine Island Package have activated the site.
Also Read: Chetan Sharma steps down from BCCI Chief Selector post Today, Know how he got trapped in TV Sting Dispute
Take Weekly Tests on app for exam prep and compete with others. Download Current Affairs and GK app
एग्जाम की तैयारी के लिए ऐप पर वीकली टेस्ट लें और दूसरों के साथ प्रतिस्पर्धा करें। डाउनलोड करें करेंट अफेयर्स ऐप
Android
IOS