NRC Assam draft exclusion list: Follow these steps to find your name
People in NRC Assam draft exclusion list will be informed individually through Letters of Information (LOI) along with the reason for exclusion.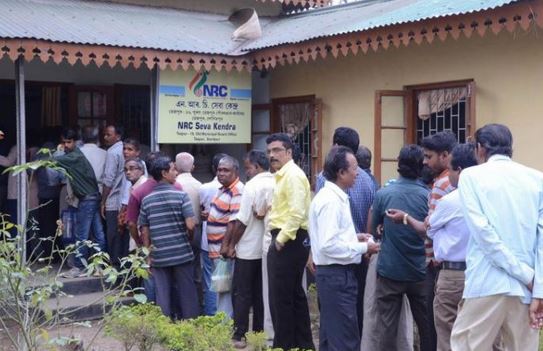 NRC Seva Kendra
An additional exclusion list has been released for the draft National Register of Citizens (NRC) in Assam on June 26, 2019. Names of about 1.02 lakh people have been included in the list. The total 1,02,462 names on the list were in the draft NRC that was released last year but have been excluded as they were found ineligible for inclusion.
The first draft was published in January 2019 and had names of 1.9 crore people out of the 3.29 crore total applicants in Assam recognising them as legal citizens of India. The rest of the names were under various stages of verification. The NRC will include the names of all Indian citizens who have been residing in Assam before March 25, 1971.
People want to check their names in the NRC list can follow these steps:
NRC Seva Kendras (NSKs)
People want to look for their names on the NRC list can visit designated NRC Seva Kendras. One can visit respective NRC Sewa Kendra on all working days from 10 am to 4 pm from July 30 to September 28. List is also available at offices of the Deputy Commissioner/SDO (Civil)/ Circler Officer during office hours. While the online list will not include reason for exclusion, the physical copies available at the NSKs will include the same.
Also Read | NRC Assam: Additional draft with 1.02 names in exclusion list published
Online
Log on to http://nrcassam.nic.in or https://addnl.nrcdrafts.com and enter your Application Receipt Number (ARN).
SMS
SMS facility is also available to check your status of NRC. To check the status online type ARN and send it to 9765556555.
Call
You can also check status of your name by calling a designated number. Call these toll-free numbers -15107 (from Assam) or 18003453762 (outside Assam).
Authority Letters
The ineligible persons will also be informed individually through letters of information (LOI). These will be delivered to their respective residential address along with the reason for exclusion, and the date and venue of the hearing through which the concerned person can file a claim for inclusion.
What to do if name is not present in NRC?
If a person's name does not appear in the draft then he or she will have to apply in prescribed forms in their respective Sewa Kendras and these forms will be available from August 7 to September 28 and the authorities will inform them about reason for their names being left out.
Also Read | G20 Summit 2019: PM Modi arrives in Japan, will meet Jinping, Putin and Trump