Roar of the Sea: India-Qatar bilateral maritime exercise
Roar of the Sea is the first bilateral naval exercise between India and Gulf country Qatar.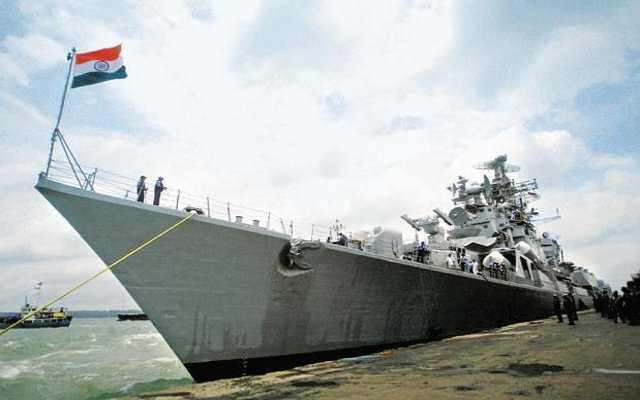 Representative Image
A bilateral maritime exercise, Zair-al-Bahr or Roar of the Sea, is currently underway between India and Qatar. This maritime exercise is being organized from November 17 to November 21, 2019. The purpose of this exercise is to promote interoperability between the navies of the two countries.
This is the first bilateral naval exercise between India and Gulf country Qatar. Indian Navy warship Guided Missile Stealth Frigate INS Trikhand, along with aircraft P-8-I, are participating in this exercise.
Key Highlights
• Missile stealth frigate INS Trikhand and Petrol Aircraft P8-I will participate in this exercise from India.
• This exercise is being organized for the first time.
• Participants from both countries will do exercises for air safety, surface action, and maritime surveillance and counter-terrorism operations.
• Les Barzan class fast attack craft and Rafale aircraft with an anti-ship missile are participating in this exercise from Qatar's Navy.
• It is a five days exercise that includes a 3-day harbour phase and 2-day of exercise as sea phase.
• The first phase of maritime exercise includes official visits, seminars, sports activities, social and cultural events and professional interactions.
• On the other side, the sea phase will have tactical maritime exercises like air defence, surface action and maritime surveillance training.
Also Read | ISRO to launch Cartosat-3, 13 commercial nano satellites from US
About INS Trikhand
INS Trikhand is a highly modern pioneer warship of the Indian Navy. It is equipped with a variety of sensors and weaponry systems. This warship is a part of the Western Naval Command of the Indian Navy. It is very important to deploy P-8-I, an air reconnaissance aircraft for this exercise. This aircraft is equipped with all the latest intelligence technologies.
India-Qatar Relations
India and Qatar established bilateral Diplomatic relations in 1973. Amir Hamad bin Khalifa Al Thani of Qatar was on a diplomatic visit to India in April 1999, May 2005 and April 2012. Prime Minister Narendra Modi visited Doha on a two-day visit. This visit was focused on economic relations, especially in the hydrocarbon sector.
Former Indian Prime Minister Manmohan Singh visited Qatar in November 2008. He signed a maritime defence agreement which was described by the Indian government officials as a 'landmark' agreement between both countries.
Also Read | NITI Aayog: A report released for the complete transformation of India's health system
Also Read | David Attenborough conferred with Indira Gandhi Prize for Peace