Scientists Discovered 'Ancient River' in Uttar Pradesh
The Union Jal Shakti Ministry unearthed an ancient river in the Prayagraj during a geophysical survey in the region.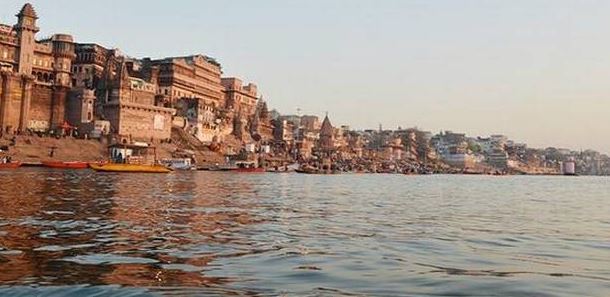 Representative Image
A team of researchers and experts have found an undiscovered dried-up river during the geophysical survey in the Kaushambi and Prayagraj region in Uttar Pradesh. The most important aspect of this discovery is that this river was a link between Ganga and Yamuna rivers.
The Union Jal Shakti Ministry wants to develop this river as a potential groundwater recharge source. A team of researchers and scientists from the CSIR-NGRI (National Geophysical Research Institute) and the Central Groundwater Board found this river.
About 'ancient river' found in Prayagraj
• A remnant (Palaeochannel) of an inactive river shows was found about 26 km south of the current Ganga-Yamuna confluence at Prayagraj.
• It was found that the buried river was a link between Ganga and Yamuna rivers.
• It was found during the discovery that it was about 4 km wide and 45km long river. The remains of the river were found under a 15-meter-thick layer of the soil.
• The report also suggested that the mythological Saraswati River actually existed.
• S. Valdiya Committee has prepared a detailed report on palaeochannel on North-West India.
• Experts said that the river was the lifeline of the North-Western states of India.
What is Palaeochannel?
• A Palaeochannel is a remnant of a buried or an inactive river. In other words, it is a channel which is not a part of an active river system.
• It happens when rivers are dried-up due to various natural or man-made situations.
• A river also changes its course when severe floods cut the previous route of the river. Also, movement in tectonic plates affects the route of the river.
Benefits
This discovery will play a very crucial role in the planning of Ganga cleaning and protecting safe groundwater resources. It is also important because it will give a new aspect to understand the present day scenario of Ganga-Yamuna Rivers. It will be helpful for researchers to map North-West India's rivers with a new perspective.
Download our Current Affairs & GK app for Competitive exam preparation. Click here for latest Current Affairs: Android|IOS